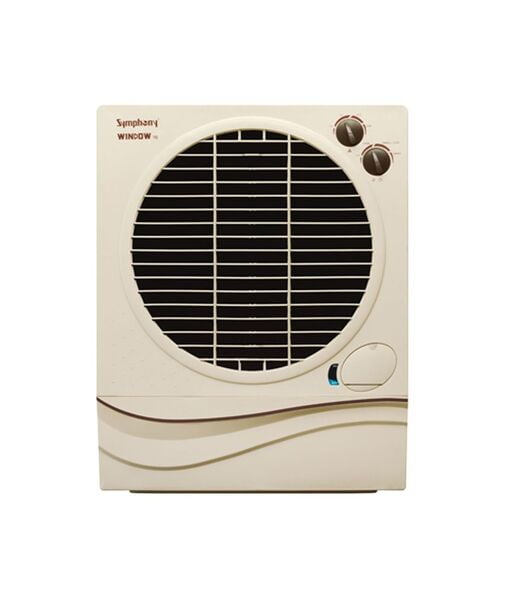 Symphony Air Cooler Window-14 with Bracket
Colour - Off white

Material - Plastic

If you are looking for an air cooler with a simple usability, contemporary design and efficient functionality the symphony window 41 air cooler is what you've been waiting for

Power consumption: 110 watts

Power requirement: 230 v

Frequency: 50 hertz
If you are looking for an air cooler with a simple usability,
contemporary design and efficient functionality the Symphony
Window 41 air cooler is what you've been waiting for. This air
cooling unit comes in a hassle free, wall mountable design. Its
enhanced cooling functions include a three speed blower fan
with a 14 inch diametre, an air throw range of 10 metres and a
decent water tank capacity of 40 litres. This is also a safe and
convenient machine to have as it is shock proof, rust proof, light
weight and child safe. It also comes with a float valve and
louver movement capabilities. This is an attractive machine
made of weather-proof composite plastic which will go well with
contemporary interior design. The Symphony Window 41 air
cooler will guarantee you many hours of cool, fresh and
hygienic air with its impressive water tank capacity of 40 litres.
Its air throw distance is 10 metres and can cover an area of 85
square metres of room space with its efficient, enhanced
cooling functions. The air coolers motorized louver functions
further enhance its cooling capacity.