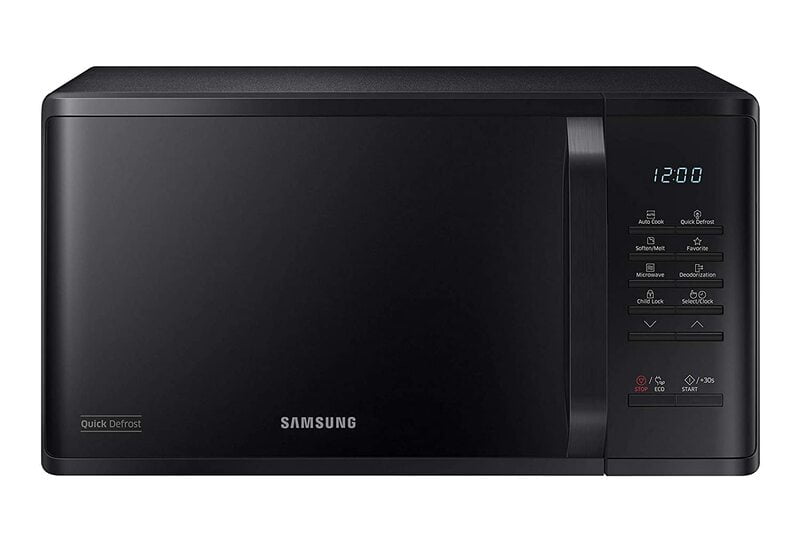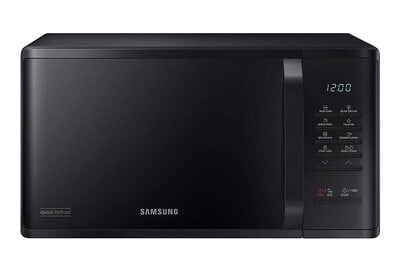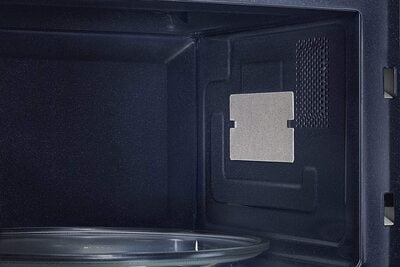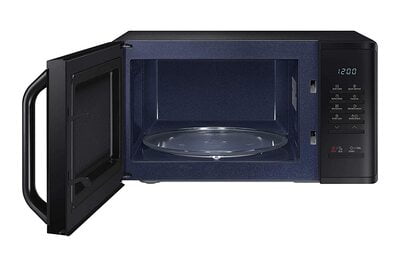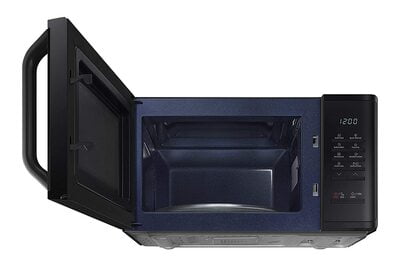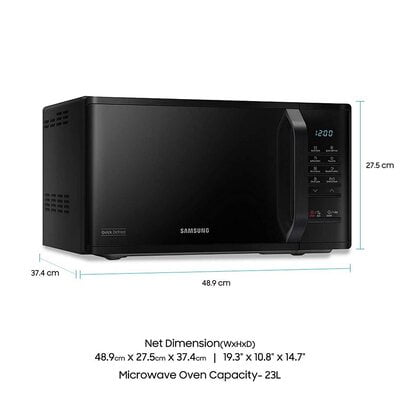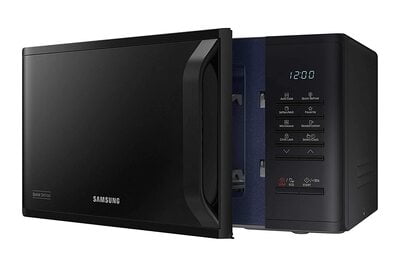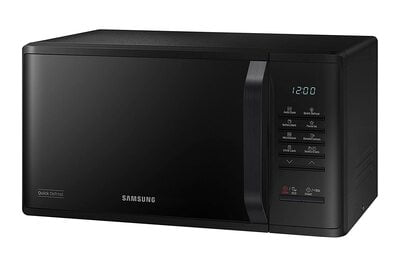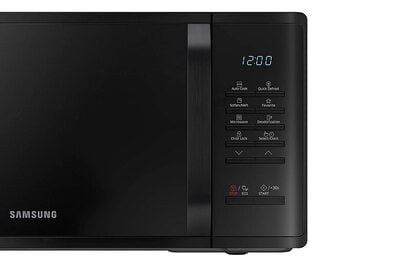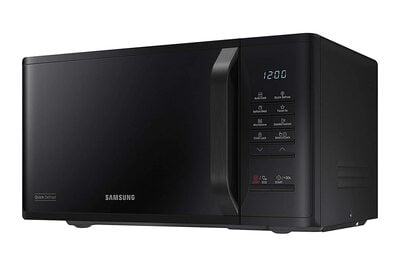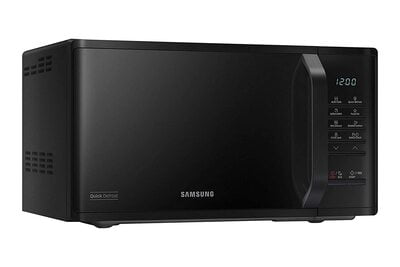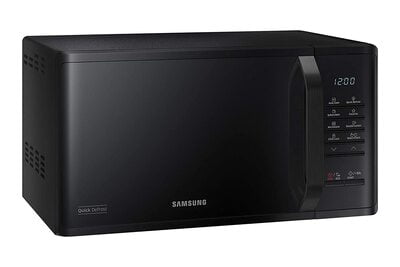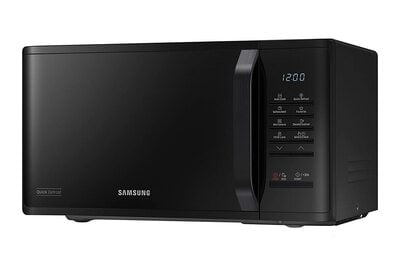 Samsung MS23K3513AK/TL 23 litres Solo Microwave Oven
Get 100% Branded Products Only
7 Days Replacement Guarantee
23L : Suitable for families with 3 to 4 members; Power Consumption (Microwave):1150 W
Solo: Can be used for reheating, defrosting and cooking
Indian recipes for quick prepration, Easy cleaning of interiors with Ceramic Enamel cavity
Warranty: 1 year on Product & 1 year on Magnetron & 10 years on Cavity
Brand does NOT provide a starter kit with this product
Control: Tact buttons for long life and are easy to clean
Child Lock: Ensures complete safety especially for homes with small children
Samsung MS23K3513AK/TL 23 litres Solo Microwave Oven
Increase your efficiency in the kitchen with this feature-packed

Samsung MS23K3513AK/TL Solo Microwave Oven

which has 6 power levels along with a host of functions to give you an amazing user experience. Heat up your food without any hassle with the timer option which lets you focus on other work while your food gets heated up. The microwave with a 23-litre capacity boasts of a Quick defrost and Keep warm features which aid in even and faster cooking. A power consumption of 1150 W ensures a more consistent heat distribution and optimum level performance while the spacious capacity and easy to clean features make the microwave an amazing addition to your collection of appliances at home.
Efficient Cooking Options
You are sure to have a gala times in the kitchen as the Samsung MS23K3513AK/TL Solo Microwave Oven comes with cutting-edge technology to ease your entire cooking experience and also give you amazing cooking results. You can enjoy healthier food thanks to the Keep Warm function keeps everything at the proper temperature without over-cooking, using a grill heater. The Quick Defrost function defrosts food rapidly and evenly while the microwave also comes with a wide variety of pre-programmed local recipes which helps you save time and prepare amazing dishes with the simple touch of a button.
Ideal For Home Use
The microwave boasts of a very user-friendly design which makes the appliance a perfect addition to your home. The durable Ceramic Inside is scratch free and very easy to clean making maintenance a very easy job. The child lock option ensures the microwave is operated uselessly by your little one while the Eco Mode significantly reduces energy consumption with the industry's lowest standby power. The Deodorization setting forces air out of the interior cavity ensuring that the smell of each dish is eliminated immediately and ensures any lingering odours are quickly dissipated.
| | | |
| --- | --- | --- |
| Brand | | Samsung |
| Model | | MS23K3513AK/TL |
| Model No | | MS23K3513AK/TL |
| Generic Name | | Microwave |
| Manufacturer | | Samsung |
| Capacity | | 23 Litres |
| Cooking Modes | | Multi-stage Cooking Modes |
| Types of Sensor | | Defrost Sensor |
| Deodorization | | Yes |
| Output Power | | 800 W |
| Power Consumption | | 1150 Watts |
| No. Of Power Levels | | 6 |
| Keep Warm Function | | Yes |
| Heater Type | | Convection Heater - Quartz | Grill Heater - Sheath |
| Cavity Material | | Ceramic Enamel |
| Turntable Diameter | | 28.8 Cm |
| Power | | 1250 Watts |
| Power Supply | | AC 230V, 50Hz |
| Warranty | | 1 year |
| Country Of Origin | | Vietnam |