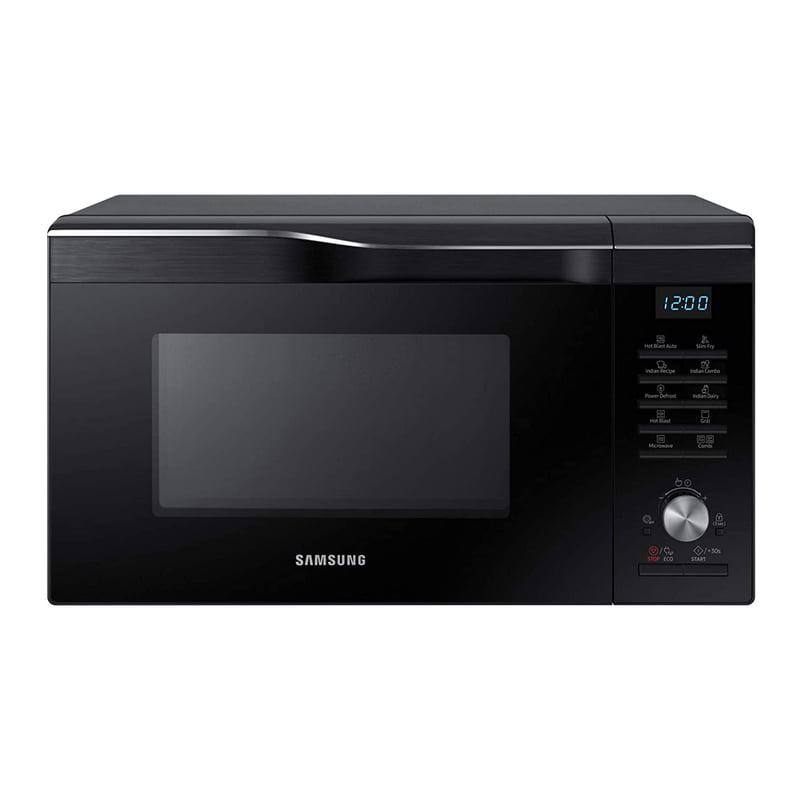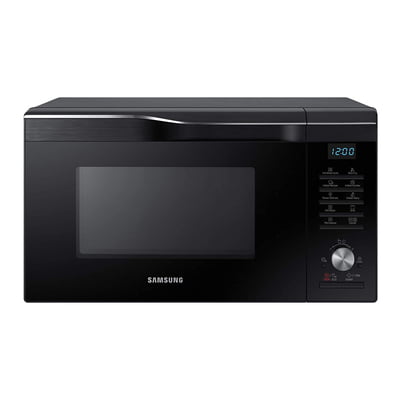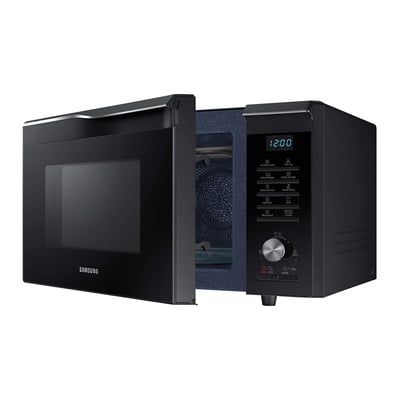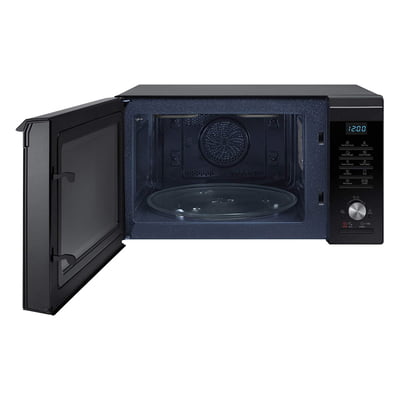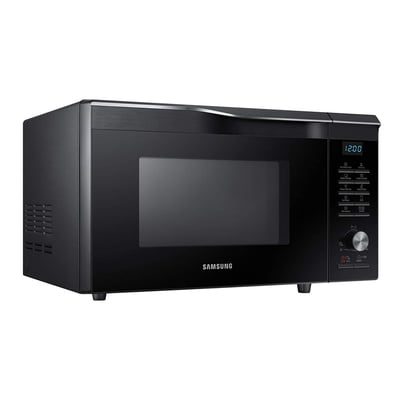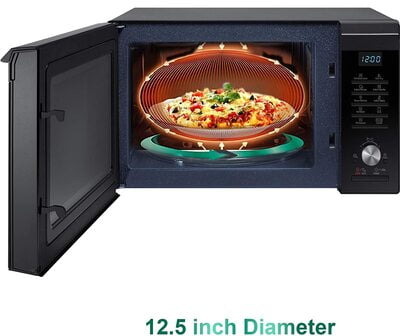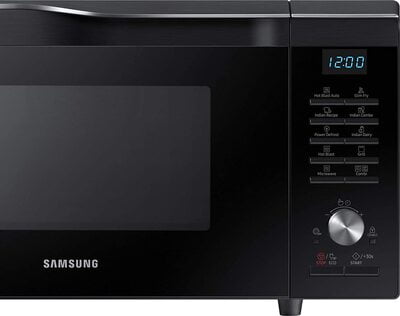 Samsung MC28M6036CK/TL 28 litres Convection Microwave Oven
Key Features
:
Convection:- Can be used for Masala Tadka Sundry option, baking along with grilling, reheating, defrosting and cooking
Capacity-28L : Perfect Capacity for INDIAN Family
Warranty: 1 Year complete , Magnetron = 1+4 Year , Ceramic Enamel Cavity - 10 Year
Features: Power Defrost , Preheat, Eco Mode, Auto Cook, SLIM FRY, Roti/Naan , Curd Making, Turn Table ON/Off, Child Safety Lock, Sound On/Off
Accessories: - Quick Guide Label, Wire Rack, Crusty Plate
Special Feature: - MASALA TADKA ,SUNDRY, HOTLAST, CRUSTY PLATE
Samsung MC28M6036CK/TL 28 litres Convection Microwave Oven
Indian cooking has a style of its own. This 28 L microwave oven from Samsung understands that and is designed to mix spices, make tadka seasoning, and papads with ease. You can also choose from a range of pre-programmed recipes that will definitely remind you of your mother's cooking. Have you ever wondered how it will be to have an oven that caters to your Indian style of cooking? Well then, your wish is granted with this microwave oven from Samsung that is packed with features such as the Spice Mix Mode to prepare delicious tadka seasonings and masalas. You can also make Sun-dried food at home easily. Let the tantalizing aroma of tadka spread across your home. This microwave oven lets you prepare tadka easily at the press of a button. This way you can eliminate using a lot of oil as well as let go the hassle of stirring the mix continuously. HOTBLAST Technology Reduce cooking time significantly with the help of the HOTBLAST Technology. Hot air is blown powerfully via multiple air-holes directly onto the food so that it is cooked with a crispy outside and juicy inside. SLIM FRY Technology Make crispy food with minimal oil. The SLIM FRY Technology combines a grill with warm air circulation to ensure your food is cooked properly both inside and out.
| | | |
| --- | --- | --- |
| | | |
| Slim Fry | | Curd/Dough |
| Enjoy healthier fried food without a deep fryer. SLIM FRY technology combines a grill with warm air circulation, so food is cooked crispy inside and out using only a touch of oil. And no greasy pans or splatters ! | | Enjoy homemade dough or curd anytime of the day with the Fermentation Function, which utilizes advanced fermentation technology to set just the right temperature, providing your family with even more options for deliciously fresh meals. |
| . | | |
| | | |
| Indian Recipe | | Auto Cook Menu |
| Choose from a wide variety of pre-programmed local recipes on the Samsung app and enjoy familiar flavors with the simple touch of a button. | | Ever wonder just how long you should microwave something? Tired of food coming out too hot or still cold? Auto Cook takes the thought out of it: just tell your microwave what you're cooking (and how much) and it's already pre-programmed for what settings to use. |
| . | | |
| | | |
| Ceramic Enamel cavity | | Roti/Nan |
| The Innovative Ceramic Enamel Cavity is designed to give you a holistic cooking experience. It is durable, easy to clean, hygienic and 99.9% bacteria free. | | Turn your Smart Oven into a tandoor with temperatures up to 200˚C. Make crispy rotis and naan with the touch of a button. |