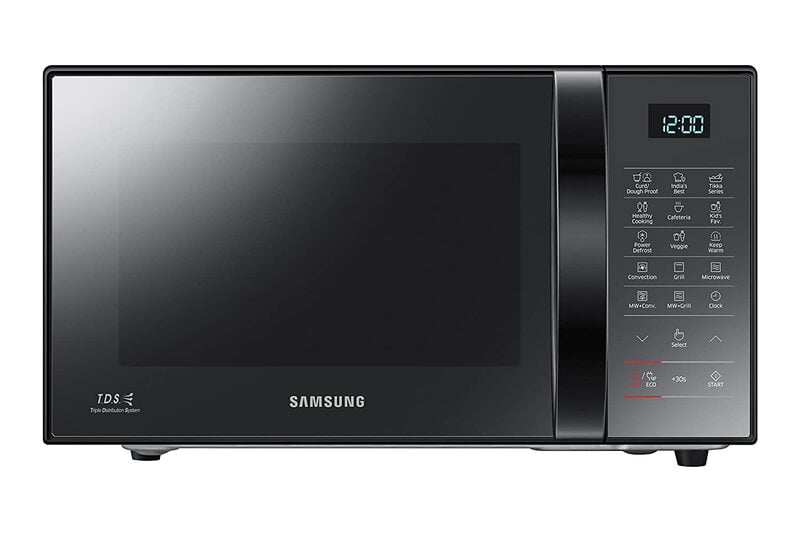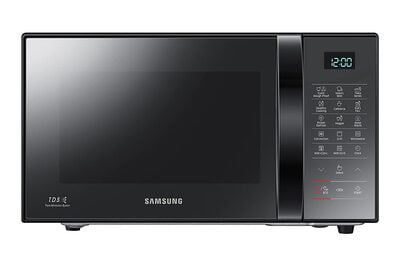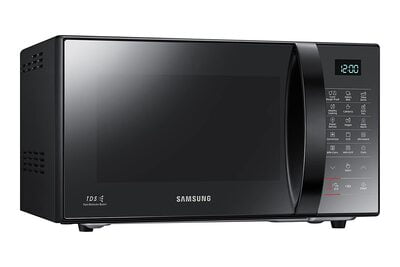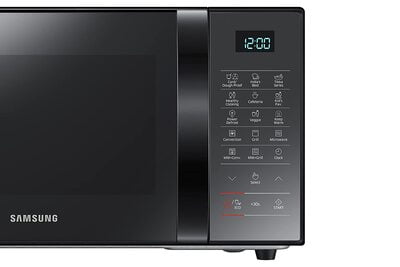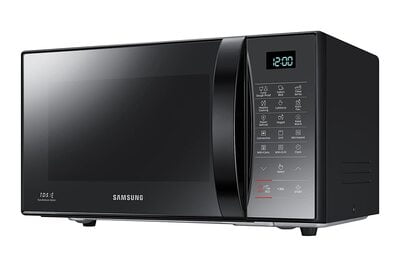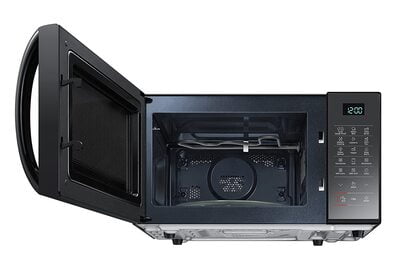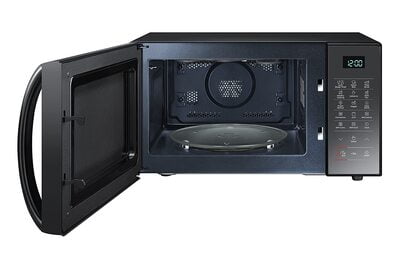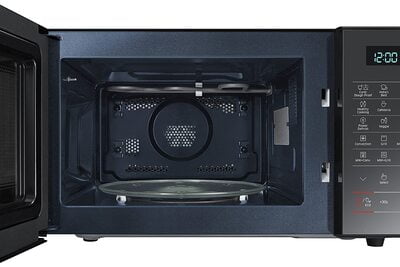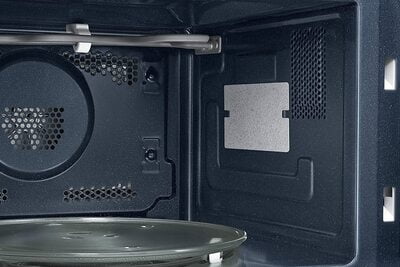 Samsung CE76JD-M/TL 21 litres Convection Microwave Oven
Key Features
:-
21L Capacity:Suitable for bachelors & small families
Convection: Can be used for baking along with grilling, reheating, defrosting and cooking
Warranty: 1 Year Complete ,4 years additional warranty on magnetron,10 years on ceramic cavity
Brand does NOT provide a starter kit with this product
Control: Touch Key Pad (Membrane) is sensitive to touch and easy to clean
Samsung CE76JD-M/TL 21 litres Convection Microwave Oven
Dillimall Present The Samsung CE76JD-M/TL 21 litre Microwave Oven 21 litre Capacity Suitable for bachelors and Small families, Convection can be used for baking along with grilling, reheating, defrosting and cooking.
Curd in 35 minutes, ceramic enamel cavity, 99 percent bacteria free, easy to clean and durable, 70 auto cook, 50 Indian recipe, defrost, healthy cooking, high rack, low rack.
The Samsung 21 liters convection microwave will put a stop to all your culinary worries. It comes with amazing facilities that will lend a helping hand in your cooking. It comes in a compact size that can be easily kept on the top of your kitchen cabinet or stored away at the corner of your kitchen table top. It has a capacity of twenty one liters that will prove beneficial for you. Besides, it is easy to clean owing to the use of a ceramic coating inside the oven that keeps it smooth and scratch free. The coating inside the oven makes sure that the interiors remain smooth and easy for you to clean. It features an attractive colour that along with the refined and lustrous polish makes it appear to be all the more appealing.
Advanced Microwave Distribution
The Samsung 21 liters convection microwave utilizes the most of the microwaves that is produced within the oven. It comes with an advanced wave distribution system that distributes the microwaves from a high grade aperture antenna that contains two additional slot antennas for perfect even distribution of the microwaves. In this way it overcomes the problem of unevenly heated food that you get with most conventional microwaves. With the new Samsung 21 liters convection microwave you get evenly heated food. This advanced antenna also helps to cook food evenly and cuts the woes and worries of cooking in a microwave.
Smooth Ceramic Interior
The Samsung 21 liters convection microwave comes with a promise to last you for years to come. It comes with advanced engineering that makes it at least seven times more scratch proof and rust resistant than conventional microwaves. It comes with a ceramic interior that does not wear off easily with even the most rugged usage. It does not catch any scratch or dents easily.
Easy To Clean
The Samsung 21 liters convection microwave makes it really easy for you to clean it. It comes with a ceramic enamel interior coating that makes it a surface that is very easy to clean. It comes with a smooth surface that has easy to reach corners so that you can clean it easily. Grease and crust comes off efficiently from this coated surface. Besides, the ceramic coating hinders the growth of parasites and toxic bacteria.
| | | |
| --- | --- | --- |
| Brand | | Samsung |
| Model | | CE76JD-M/TL |
| Model No | | CE76JD-M/TL |
| Generic Name | | Microwave Oven |
| Manufacturer | | Samsung |
| Capacity | | 21 litres |
| Cooking Modes | | Multi-stage Cooking Modes |
| Output Power | | 800 W |
| Power Consumption (Max) | | Yes |
| Microwave Frequency | | 2450 MHz |
| No. Of Power Levels | | 6 |
| Keep Warm Function | | Yes |
| Defrost (Veg/Non-Veg/Quick) | | Quick Defrost |
| Cavity Material | | Ceramic Enamel |
| Turntable Diameter | | 25.5 cm |
| Parental Control | | Child Lock |
| Power | | 800 Watts |
| Power Supply | | 230 V, 50 Hz |
| Warranty | | 1 year Complete, 4 years additional warranty on magnetron, 10 years on ceramic cavity. |