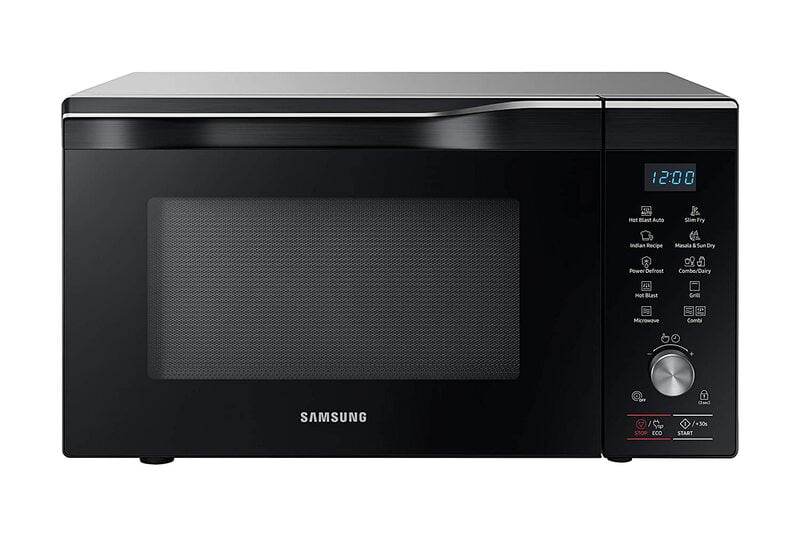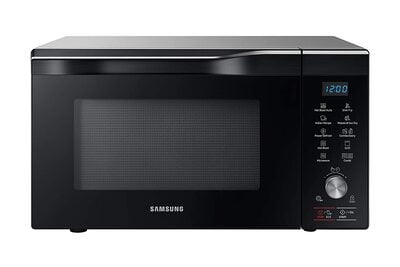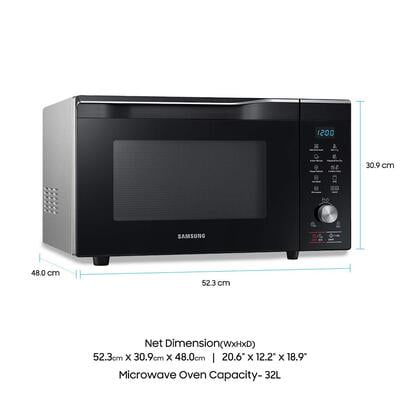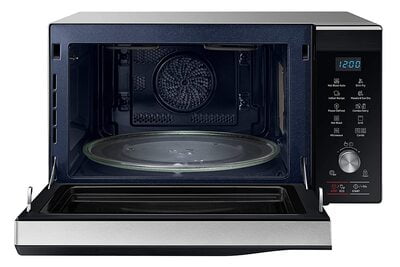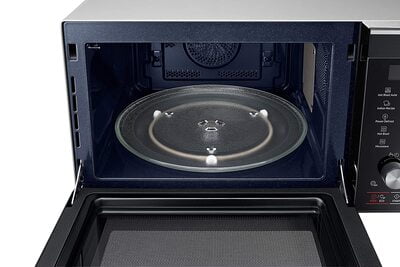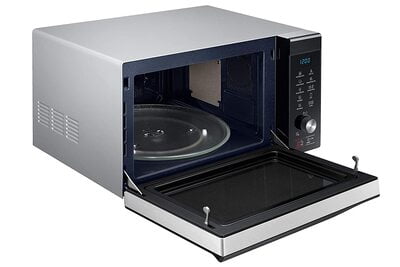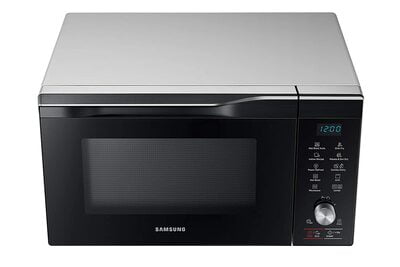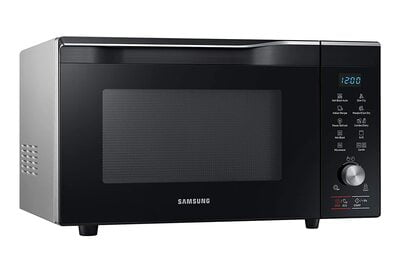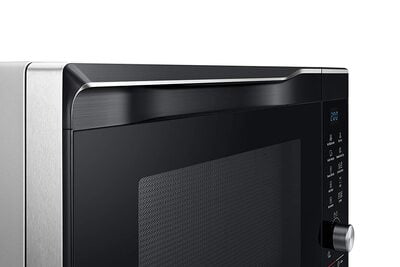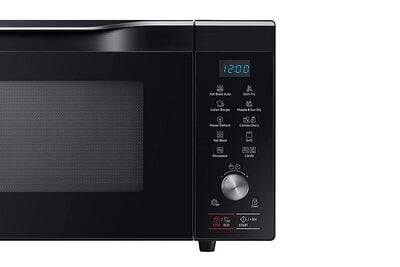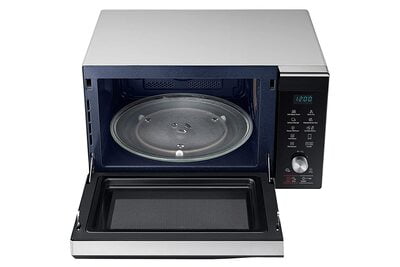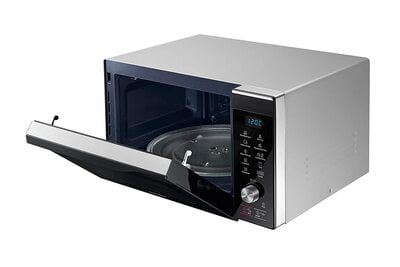 Samsung 32 Litre Convection MC32K7056QT/TL Microwave Oven
Get 100% Branded Products Only
7 Days Replacement Guarantee
32L Capacity: Suitable for large families
Convection: Can be used for baking along with grilling, reheating, defrosting and cooking
Warranty: 1 Year Complete ,4 years additional warranty on magnetron,10 years on ceramic cavity
Brand does NOT provide a starter kit with this product
Control: Tact button and Jog Dials that are easy to use with a long life
Samsung 32 Litre Convection MC32K7056QT/TL Microwave Oven
Cook healthy and delicious way at the convenience of your home with the SAMSUNG MC32K7056QT/TL 32 Litre Convection Microwave that features smooth ceramic interior, crusty plate, tandoor technology, fermentation function, pre-programmed local recipes and much more to give you effortless and ultimate cooking experience.




Slim Look & Design
It has a slim fry feature circulates the hot air throughout the microwave. This means that you will not have to use a load of oil to fry your food making the food healthy as well as tasty. The convection microwave is made of ceramic enamel. It come in beautiful Neo Stainless Silver colour which give a very elegant look to the microwave.
Perfect for Indian Food Cooking
The world's first 'Masala, Tadka and Sun-dry' Microwave has been designed for homemakers, millennials and working professionals in India under Samsung's 'Make for India' initiative, strengthening its commitment to the country. With the new features, you can easily prepare Masala and get the perfect texture and aroma, akin to conventional cooking. Moreover, one can also prepare various types of Tadka with ease.
The Sun-dry feature lets you dry preserve your food in the same way you do it under the sun, much faster than you expect.Making a roti or naan also does not take much time as once the dough is kneaded, the rest of the work is done by the microwave. The microwave also lets you ferment dough as well as curd. The curd is usually done in about 35 minutes.
Easy to maintain and Clean
SAMSUNG M/W Con 32L MC32K7056QT/TL Microwave comes with a Ceramic Enamel Cavity which is solid and scratch resistant. It makes the time is reduced, heat penetrates deeply and evenly and all nutritional values are preserved. This microwave is durable and easy to clean; making it hygienic and 99.9% bacteria free. These technologically superior microwave ovens ensure that cooking time is reduced, heat penetrates deeply and evenly and all nutritional values are preserved.
| | | |
| --- | --- | --- |
| Brand | | Samsung |
| Model | | MC32K7056QT/TL |
| Model No | | MC32K7056QT/TL |
| Generic Name | | Microwave Oven |
| Manufacturer | | Samsung |
| Capacity | | 32 Litres |
| Cooking Modes | | Various Cooking Modes |
| Auto Cook Menu | | Yes |
| Heating Technology | | Hot Blast Technology |
| Low Oil Frying | | Yes |
| Output Power | | 900 W |
| Power Consumption (Max) | | 2900 W |
| No. Of Power Levels | | 6 |
| Defrost (Veg/Non-Veg/Quick) | | Power Defrost |
| Cavity Material | | Ceramic Enamel |
| No. Of Racks & Trays | | 1 x Wire Rack |
| Grill Rack Type | | Wide Grill |
| Power Supply | | 230 V, 50 Hz |
| Warranty | | 1 year Complete, 4 years additional on Magnetron & 10 years on Ceramic Cavity |
| Body Material | | Steel |