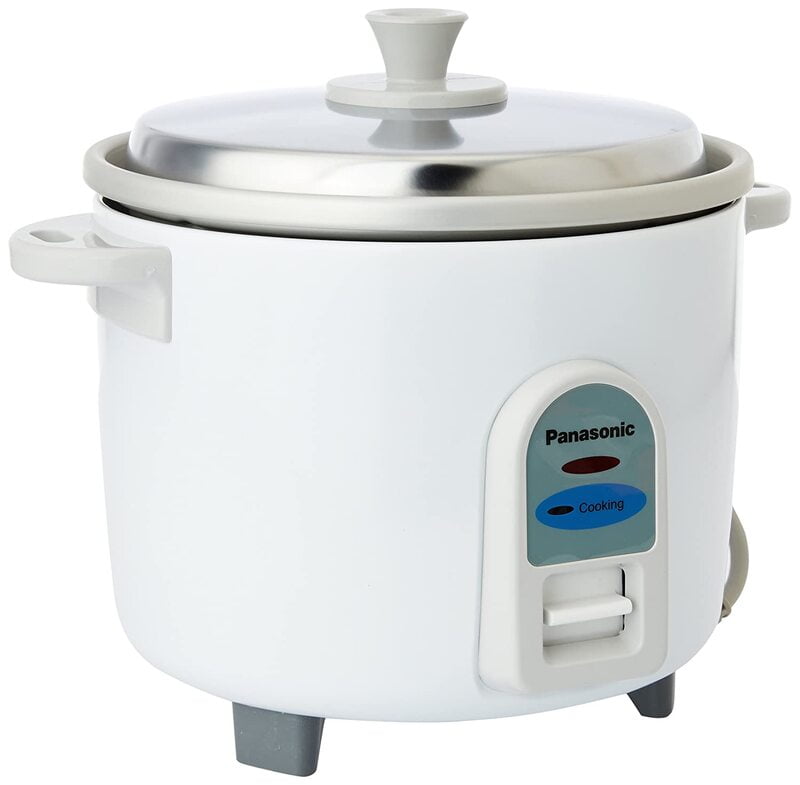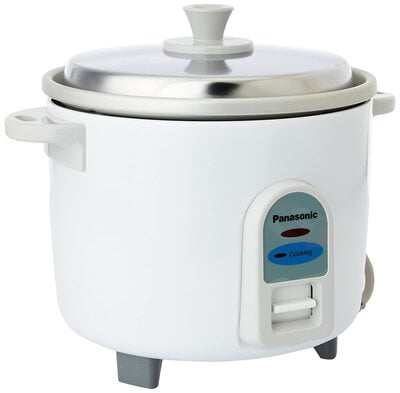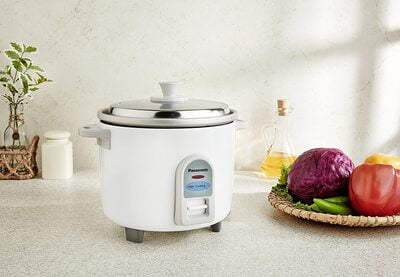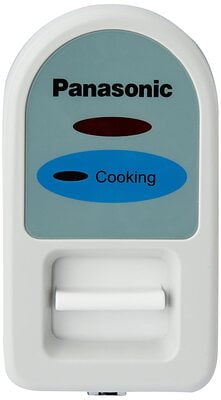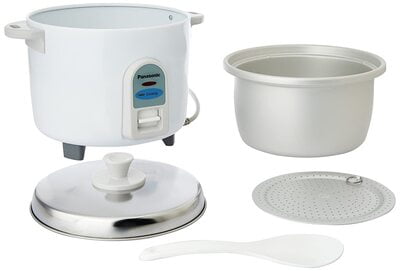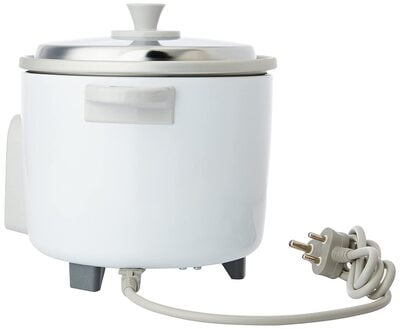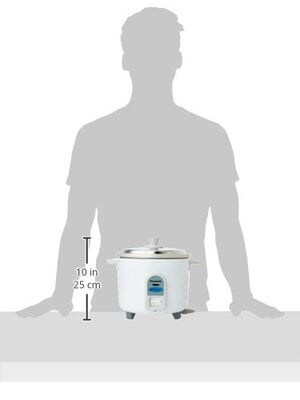 Panasonic SR-WA10 450-Watt Automatic Cooker
Panasonic SR-WA10 450-Watt Automatic Cooker
Get 100% Branded Products Only
7 Days Replacement Guarantee
Auto cooking; Auto cut-off; Anodized aluminium cooking pan

Capacity: Pre-Cooking is 1.0 Liter

Post cooking is 2.7 Liter. In KG 600 Gram Raw Rice cook in the cooker

Total Volume-2.7 Litre ; Raw Capacity-0.5 Litre

Scoop holder

Warranty: 2 years on product
Panasonic SR-WA10 450-Watt Automatic Cooker
Panasonic automatic cooker has a good capacity of 1 liter and can cook up to 0.6 Kg of Raw Rice. It has a sturdy make and elegant design which adds to the look of your kitchen. It comes with high quality anodized aluminium cooking pan, cooking plate, measuring cup and one scoop.
Compact and Energy-Efficient Cooker
Dish out a variety of rice delicacies like biryanis and pulaos, using the Panasonic SR-WA10 rice cooker. This automatic rice cooker cooks rice quickly and also retains its nutrient value. The anodised aluminium cooking pan of this cooker absorbs heat fast and saves cooking time, thus proving to be energy-efficient. Being compact in size, this electric rice cooker can be placed conveniently on your kitchen platform or over the counter. Featuring automatic power options, the cooker switches off automatically after the rice is cooked, making it convenient and safe for use.
Keeps Rice Warm for Hours
The Panasonic automatic rice cooker keeps rice warm for up to four hours after it has been cooked, so you can enjoy piping hot rice during your meal time. It has heat-proof bridge handles, ensuring a comfortable grip while holding the rice cooker. With a capacity of 1L, this Panasonic electric rice cooker is suitable for preparing rice for a small family. The Panasonic 550w rice cooker is also equipped with a scoop holder, which keeps the scoop in place and make cooking less messy. This cooker comes with a manufacturer's warranty for 2 years.
Brand: Panasonic
Anodised aluminium cooking pan
Automatic power functions
Equipped with a scoop holder
Power: 550W
Capacity: 1L
Manufacturer's warranty: 2 years
Capacity - 1 L/0.6 Kg Rice
The Panasonic Automatic Cooker has a good capacity of 1 liter which is ideal for a small nuclear family to make delicious food. You can cook up to 0.6 Kg of rice at a time in this cooker.
ROHS Compliant Material
The body of the cooker is made of premium quality CRCA, food-grade material and the lid is made of tough stainless steel. The cooking pan of rice cooker is made of anodized aluminium which is extremely durable.
Convenient Lid & Handles
Cooker comes with super quality lockable convenient lid. These two plastic handles are heat resistant which protects your hands from getting burnt.
Specification
General
| | | |
| --- | --- | --- |
| Brand | | Panasonic |
| Model | | Panasonic SR-WA10 |
| Model No | | SR-WA10 |
| Generic Name | | Rice Cooker |
| Manufacturer | | Panasonic India |
| Raw Capacity | | 0.6 |
| Material | | ROHS Compliant material |
| Colour | | White |
| Power | | 550 W |
| Pan Material | | Anodised aluminium cooking pan |
| Volume | | 2.7 Ltr |
| Warranty | | 2 Years on Product and 5 Years On Heating Element |
| Country of Origin | | India |