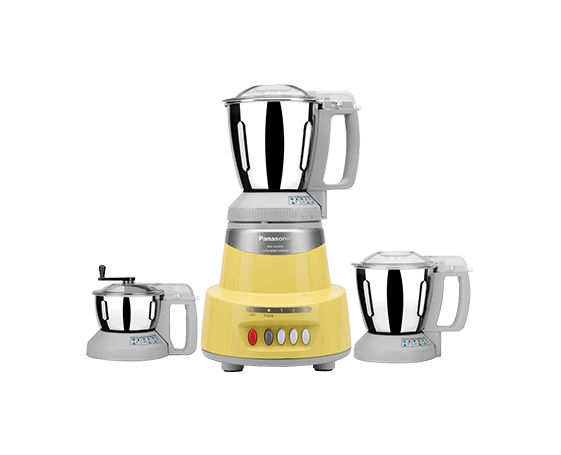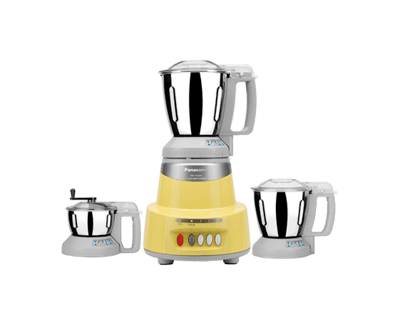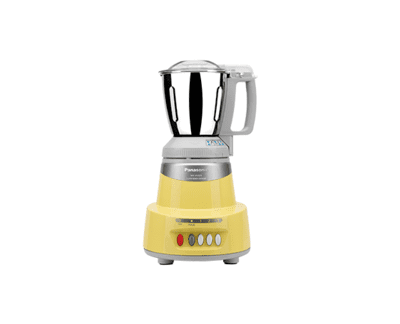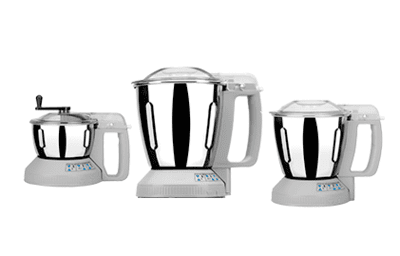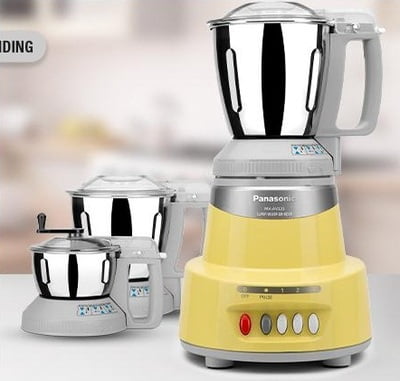 Panasonic Mixer Grinder Mx-Av325Toy-Topaz Yellow
Get 100% Branded Products Only
7 Days Replacement Guarantee
100% Copper wound 600-W Reliable Motor

SS 304 Rust Resistant Stainless Steel Jars

Double Safety locking System

Circuit Breaker System

304 SS Samurai Edge Blades

Panasonic Mixer Grinder Mx-Av325Toy-Topaz Yellow
Dillimall Present Super mixer grinder MX-AV325Toy with 600 W powerful reliable motor with 100% F-class copper wounded material for all grinding purposes. It's having efficient cooling fan for long lasting motor, Hardened Samurai Edge blade for fine grinding.
Safety Lid Locking System

Computerized design with 4 precision grooves on jar. Enhances grinding efficiency.




Mixer Grinder automatically stops when lid opens as per international design standards.




Convenient Piano Switch




SS304 Samurai Edge Blades

Elegant 3-Speed + Pulse Switches. Easy to move from speed 1 to speed 3, of off in one step.




Hardened stainless steel blades. Grinds even hard substance with ease.

.
.

Circuit Breaker System




Original Oil Seal Protection System

Protects motor from failure due to overloading.




Self Lubricating oil seal protection system. Enhances the life of motor by constantly lubricating the blade shaft. Prevents leakage of water into Motor Housing.



.
.

SS 304 Stainless steel Jars




Unique Jar Interlocking

SS 304 Stainless steel Jars Rust Resistant jars.




Mixer Grinder cannot start until jar is locked in place. prevents accidental

switching

on.