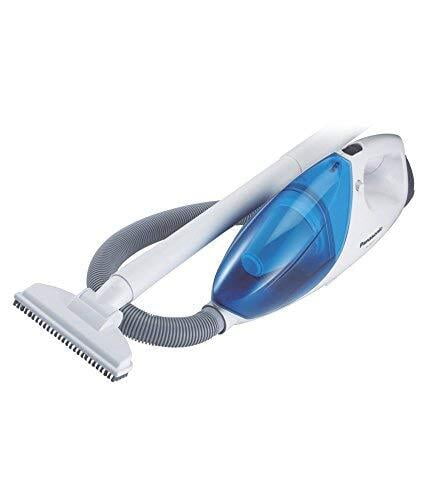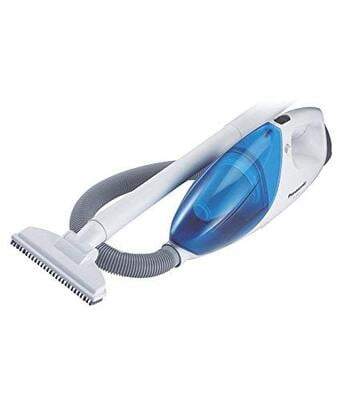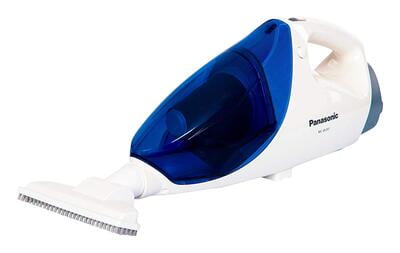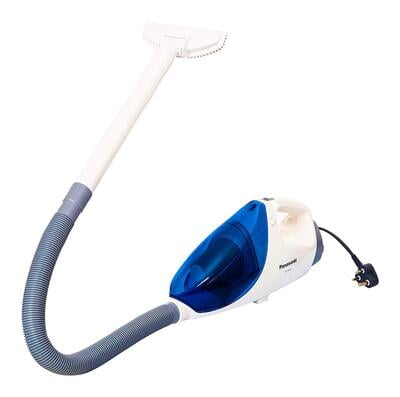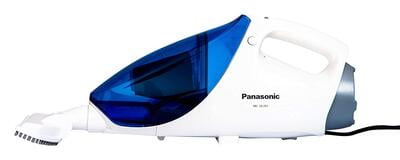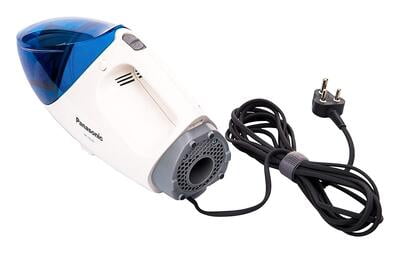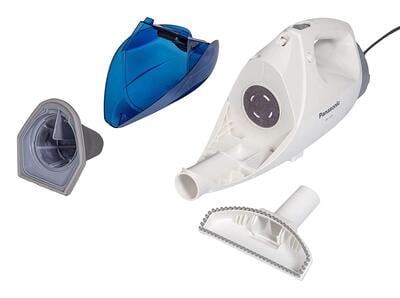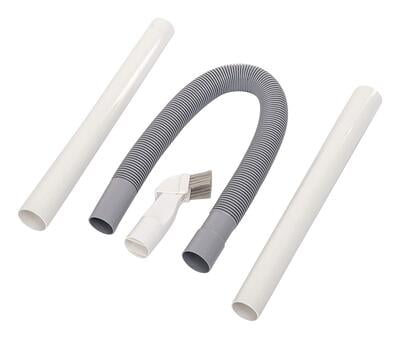 Panasonic MC-DL201B14B Plastic Vacuum Cleaner
Panasonic MC-DL201B14B Plastic Vacuum Cleaner
Dust Collecting,Clear Container
Bagless with 0.4 Capacity
Blower-Yes, Extension Wands
Filter-Normal Filter
1.8kg Light Weight
7 Days Replacement Guarantee
Panasonic MC-DL201B14B Plastic Vacuum Cleaner
If you are looking for a vacuum cleaner, take a look at Panasonic MC-DL201B14B Vacuum Cleaner. It is perfect for small homes due to its low power consumption level. Designed for regular use, it has a long handle that makes it
easier to clean large areas quite effectively without requiring too much effort.
Powerful Performance and Lightweight Body The Panasonic MC-DL201 vacuum cleaner is an innovative and useful appliance that every home and office should have. To ensure your home or workplace remains neat and clean you need a simple to use cleaning solution. The Panasonic vacuum cleaner helps you get your place cleaned up in a
matter of minutes with utmost ease. This powerful vacuum cleaner consuming power up to 700W offers superior performance. Along with being powerful, this vacuum cleaner is also lightweight at 1.8kg. You can comfortably move around your house while cleaning with the Panasonic MC-DL201. Stylish Looks and Durable Design Panasonic is recognized for its expert engineering and durability. This Panasonic lightweight vacuum cleaner will ensure you have a clean and dust-free environment at home.The stylish looking vacuum cleaner has a clear container,extension wands,floor nozzle and 2 way nozzles along with a durable hose and blower that makes cleaning easy and fun. All the attachments and the machine of this Panasonic
bag-less
vacuum cleaner are durable and will be with you for a very long time.This Panasonic MC-DL201 vacuum cleaner blue can also be used as a blower for fast cleaning.
In The Box
| | | |
| --- | --- | --- |
| Sales Package | | Floor Nozzle, Extension Wands, Durable Hose, Clear Container, 2-Way Nozzle, Blower |
| | | |
| --- | --- | --- |
| Type | | Hand-held Vacuum Cleaner |
| Dust Collecting Feature | | Transparent Dust container with 0.4 Capacity |
| Sound Level | | 80 dB |
| Blower | | Yes |
| Filter | | Normal filter |
| Suitable Surface | | Tiles, Carpet, Wooden Flooring, Sofa, Curtains/Draperies, Beds & Mattresses, Car Upholstery |
| | | |
| --- | --- | --- |
| Wheels | | No |
| Wand | | Plastic,_Extension |
| Hose | | Durable Hose |
| Cord Length | | 5 m |
| | | |
| --- | --- | --- |
| Retractable Cord | | No |
| Pet Hair Collector | | No |
| Other Convenience Features | | 2 way nozzle ,plastic extension 2 in nos.,5 accessories attachment |
Power
Additional Features
| | | |
| --- | --- | --- |
| Additional Features | | 2 Way Nozzle, Floor Nozzle, Clear Container |
| | | |
| --- | --- | --- |
| W x H x D | | 40 x 24.2 x 14 cm |
| Net Weight | | 1.8 kg |