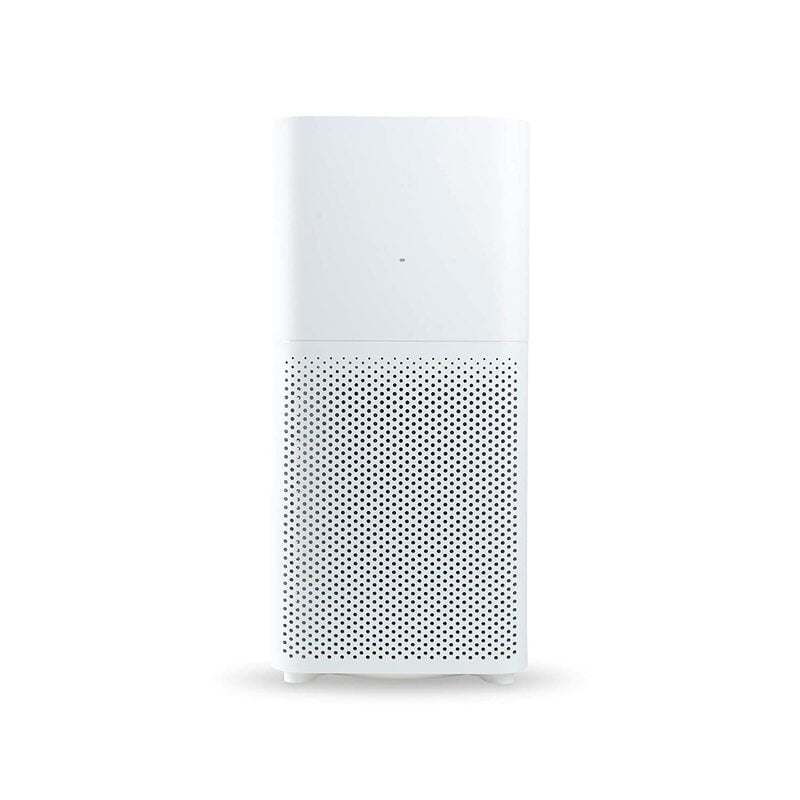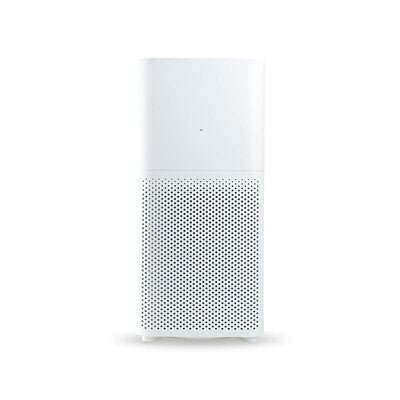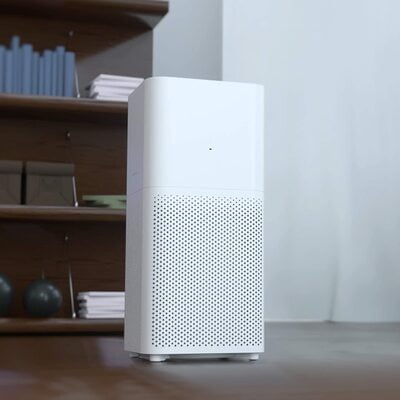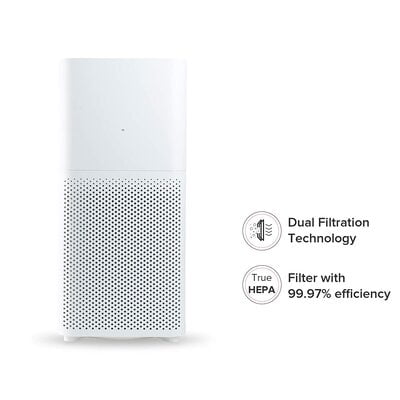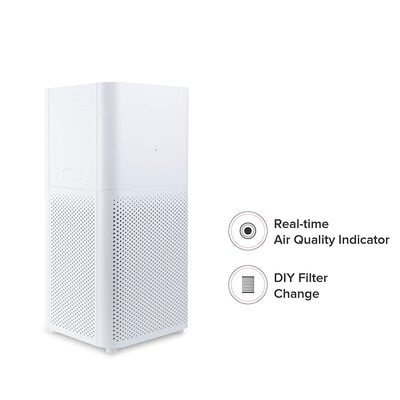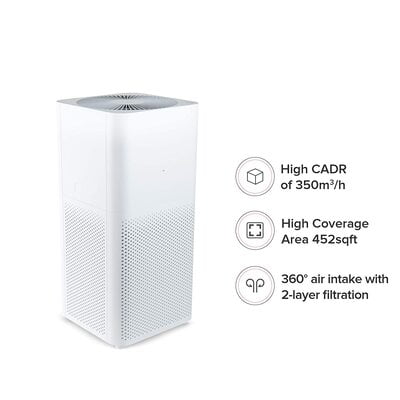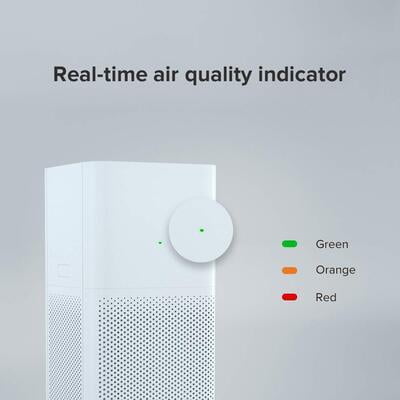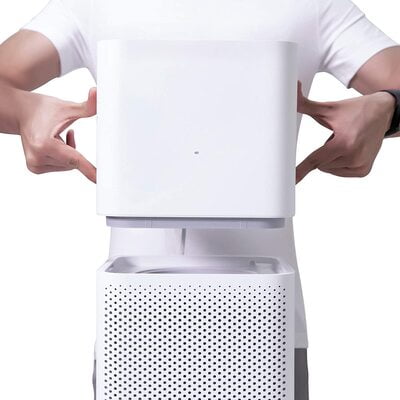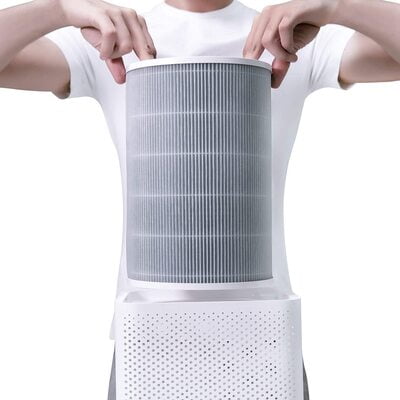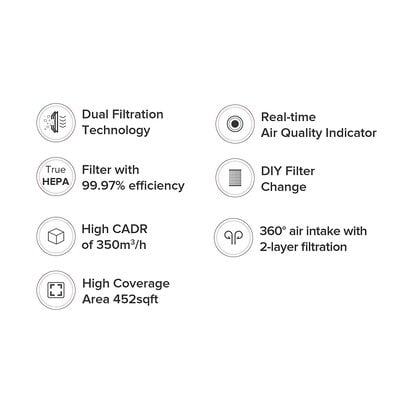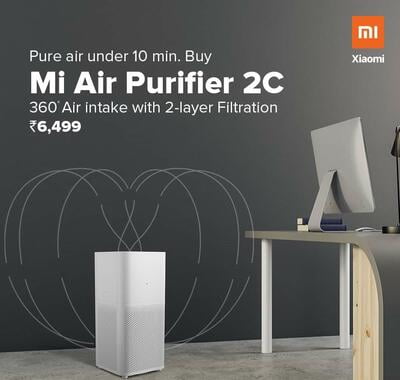 MI Air Purifier 2C With True HEPA Filter (White)
Get 100% Branded Products only
7 Days Replacement Guarantee
True HEPA Filter with filtration efficiency of 99.97 percent for particle size up to 0.3 microns
360 Degree Air Intake for efficient filtration
Best in class CADR of 350 m3/h
Effective Coverage Area of up to 452 Sqft
Real time air quality indicator
DIY (Do It Yourself) Filter change
One button control for easy operation

Auto mode
Warranty: 1 year warranty from date of purchase on main device (excluding filter)
Power: 29 watts
Includes: Air Purifier 1 U, Air purifier Filter 1 U, User manual 1 U
Country of Origin: China
MI Air Purifier 2C With True HEPA Filter (White)
Mi Air Purifier 2C comes with best in class CADR, True HEPA filter and real time air quality indicator. Air Purifier 2C Filters 99.97% indoor pollutants Designed exclusively for India Dual Filtration with True HEPA, 360 Degree Air intake with 2-Layer Filtration High CADR of 350m3/h, Real-Time Air Quality Indicator, High coverage Area 452Sqft DIY Filter Change.
Get rid of 99.97% of particles
True HEPA Filter with PM2.5 reduction
Ideal for those suffering from allergies, the true HEPA filter captures minuscule particulates including pet dander, dust, mold spores, pollen, bacteria, viruses and other troublesome allergens as small as 0.3 microns with 99.97% efficiency.
Engineered to tackel indoor air pollution
Dual Filtration Technology
Dust

:-
Dust and condensed fumes.
Particles

:-
Paper, wood and other tiny particles.
Floccules

:-
Plant fibers such as pollen and cotton.
Hair

:-
Human hair and animal fur.
The advanced Dual Filtration technology effectively traps most airborne pollutants. The primary filter takes on larger particles while the True HEPA filter captures 99.97% of microscopic allergens down to 0.3 microns in size.
Purifies the room in under 10 minutes
Powerful 360 Suction with CADR of 350m3/h
With the capability of 360 degree air intake and CADR of 350m3/h, this air purifier will effortlessly cover an are abd pump out clean air to every corner of the room.
| | | |
| --- | --- | --- |
| Brand | | MI |
| Model Name | | Air Purifier AC-M8-SC |
| Model Number | | AC-M8-SC |
| Generic Name | | Air Purifier |
| Manufacturer | | Beijing Smartmi Electronic Tech |
| Power | | 29 Watts |
| Air Quality indicator | | Yes |
| Filter Type | | HEPA filter |
| Filter Efficiency | | 99.97% for particle size up to 0.3 microns |
| Effective For | | 360 degree air taken |
| Control | | One Button control |
| Warranty | | 1 Year manufacturer warranty |
| Country of Origin | | China |