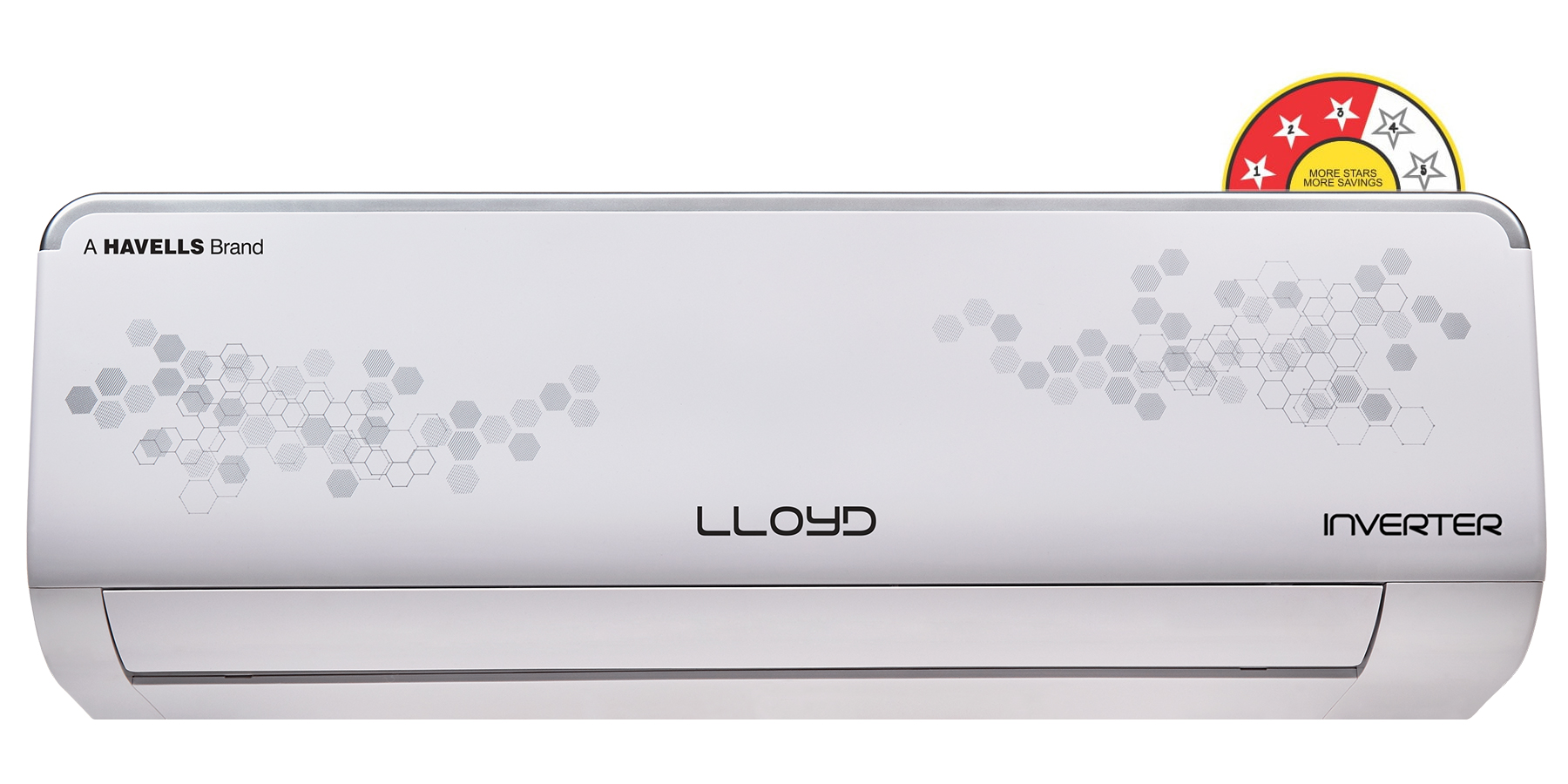 LLYOD Split AC 2.0 - Inverter 3 Star (GLS24I36WGVR)
Get 100% genuine and authentic product
7 Days replacement guarantee
Anti Viral Dust Filter, Lloyd ACs traps the airborne contaminants including dust, pollen, spores, bacteria, viruses, etc. and gives you fresh, cool and clean air for a healthy living.
Hepa Filter
With rapid cooling this new-age AC cools faster than ever before. It takes just 45 seconds to give you a comfortable cooling of up to 18 °C. *(Under test conditions grill (air outlet of AC) temperature comes down to 18 °C after start of compressor, with indoor temperature at 25 °C and outdoor ambient at 35 °C)
Upgrade your AC from normal to smart just by putting a small separate PCB. Double up the comfort of air conditioning in your homes.
"iD" - Intelligent Diagnosis
"iD" - Intelligent Diagnosis
"E5" - Low Gas Detection, the code enables engineers to identify the problem quickly.
The innovative anti- corrosion coating in fin helps to prevent bacteria and enhances the efficiency of heat transfer.
LLYOD Split AC 2.0 - Inverter 3 Star (GLS24I36WGVR)
| | | |
| --- | --- | --- |
| HIGHLIGHTS | | |
| Refrigerant | | R-32 |
| Comp. Type | | Rotary |
| Star Rating | | 3 |
| | | |
| ELECTRIC DATA | | |
| Electrical Consumption (kWh) | | 1263.64 kWh |
| Input current (Ampere) | | 9.07 A / 4.24 A |
| Power Supply (V / Hz / Phase ) | | 230 V / 50 Hz /1 Phase |
| | | |
| PERFORMANCE | | |
| ISEER | | 3.88 |
| IDU Noise (dB) | | 43 dB |
| Air Flow (m³/h) | | 1100 m³/h |
| Input Power (W) | | 2065 W / 3170 W |
| Cooling Capacity (W) | | 6340 W / 3170 W |
| | | |
| WEIGHT AND MEASUREMENT | | |
| ODU Net / Gross Weight (kg) | | 38.4 kg / 44.4 kg |
| ODU Dimension (L×W×H) in cm | | 94.0 cm x 37.0 cm x 68.0 cm |
| IDU Net / Gross Weight (kg) | | 15.2 kg / 18.8 kg |
| IDU Dimension (L×W×H) in cm | | 111.8 cm x 23.0 cm x 33.5 cm |