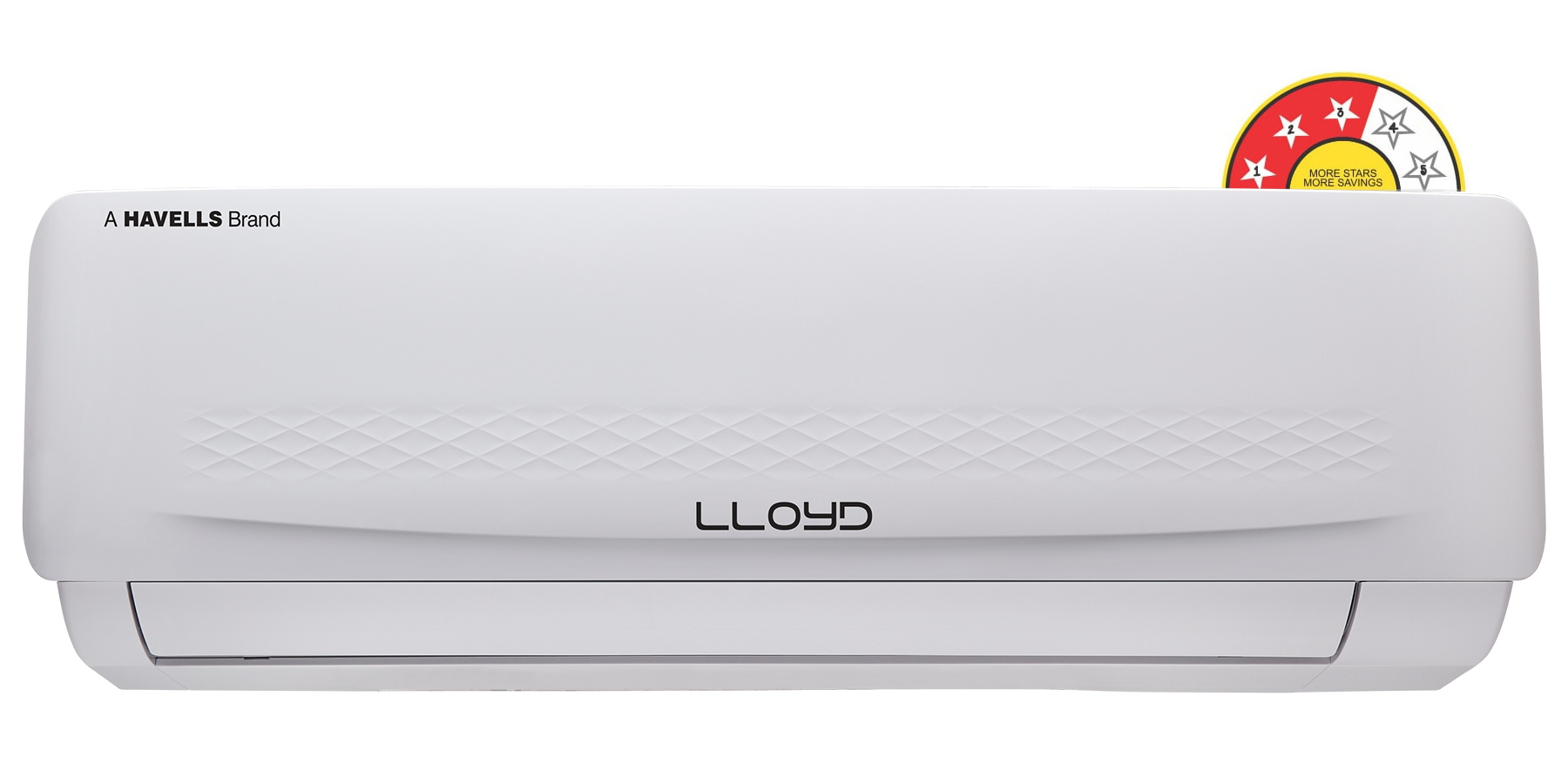 LLYOD Split AC 2.0 - 3 Star (GLS24B32WACS)
Get 100% genuine and authentic products
7 Days replacement guarantee
The PM2.5 Air Filter in Lloyd ACs traps the airborne contaminants including dust, pollen, spores, bacteria, viruses, etc. and gives you fresh, cool and clean air for a healthy living.
Golden Eva coils protects the ACs from salty air, rain water and dust. It also helps in improving heat efficiency
With the Smart Four way swing through horizontal and vertical louvers, the AC spreads cool air uniformly throughout the room, and make s room cool and comfortable.
As the pollution levels are rising day by day, the quality of air around us is no more pure and fresh, which may lead to various health issues. The reason why, Lloyd has equipped its Air Conditioners with a variety of new-age Air Filters so that you can enjoy comfortable cooling along with fresher, cleaner and healthier air.
Enhance the cooling of your AC like never before with this smart Multi Fold Evaporator that pushes the heat off indoors. It also makes the unit more compact in size.
On restoration of power after a sudden power failure, the AC will restart automatically and will operate based on the previous setting.
The Self Diagnosis function helps chips to detect errors and display it on the LEDs of the indoor unit and simultaneously energize the protect function of the AC.
Bring home Lloyd's ACs with 100% copper that helps in fast flow of refrigerant, that has a better rate of heat transfer than conventional coils, can withstand high-pressure, is resistant to corrosion, has long term durability, and has low maintenance cost.
LLYOD Split AC 2.0 - 3 Star (GLS24B32WACS)
| | | |
| --- | --- | --- |
| HIGHLIGHTS | | |
| Refrigerant | | R-32 |
| Comp. Type | | Rotary |
| Star Rating | | 3 |
| | | |
| ELECTRIC DATA | | |
| Input current (Ampere) | | 7.9 A |
| Power Supply (V / Hz / Phase ) | | 230 V / 50 V / 1 Phase |
| | | |
| PERFORMANCE | | |
| ISEER | | 3.52 |
| ODU Noise (dB) | | 57 dB |
| IDU Noise (dB) | | 52 dB / 49 dB / 47 dB / 43 dB |
| Air Flow (m³/h) | | 1270 m³ / h |
| Input Power (W) | | 1791 W |
| Cooling Capacity (W) | | 6300 W |
| | | |
| WEIGHT AND MEASUREMENT | | |
| ODU Net / Gross Weight (kg) | | 45.5 kg / 51.5 kg |
| ODU Dimension (L×W×H) in cm | | 9.40 cm x 3.70 cm x 6.80 cm |
| IDU Net / Gross Weight (kg) | | 15.2 kg / 18.9 kg |
| IDU Dimension (L×W×H) in cm | | 11.61 cm x 2.40 cm x 3.90 cm |