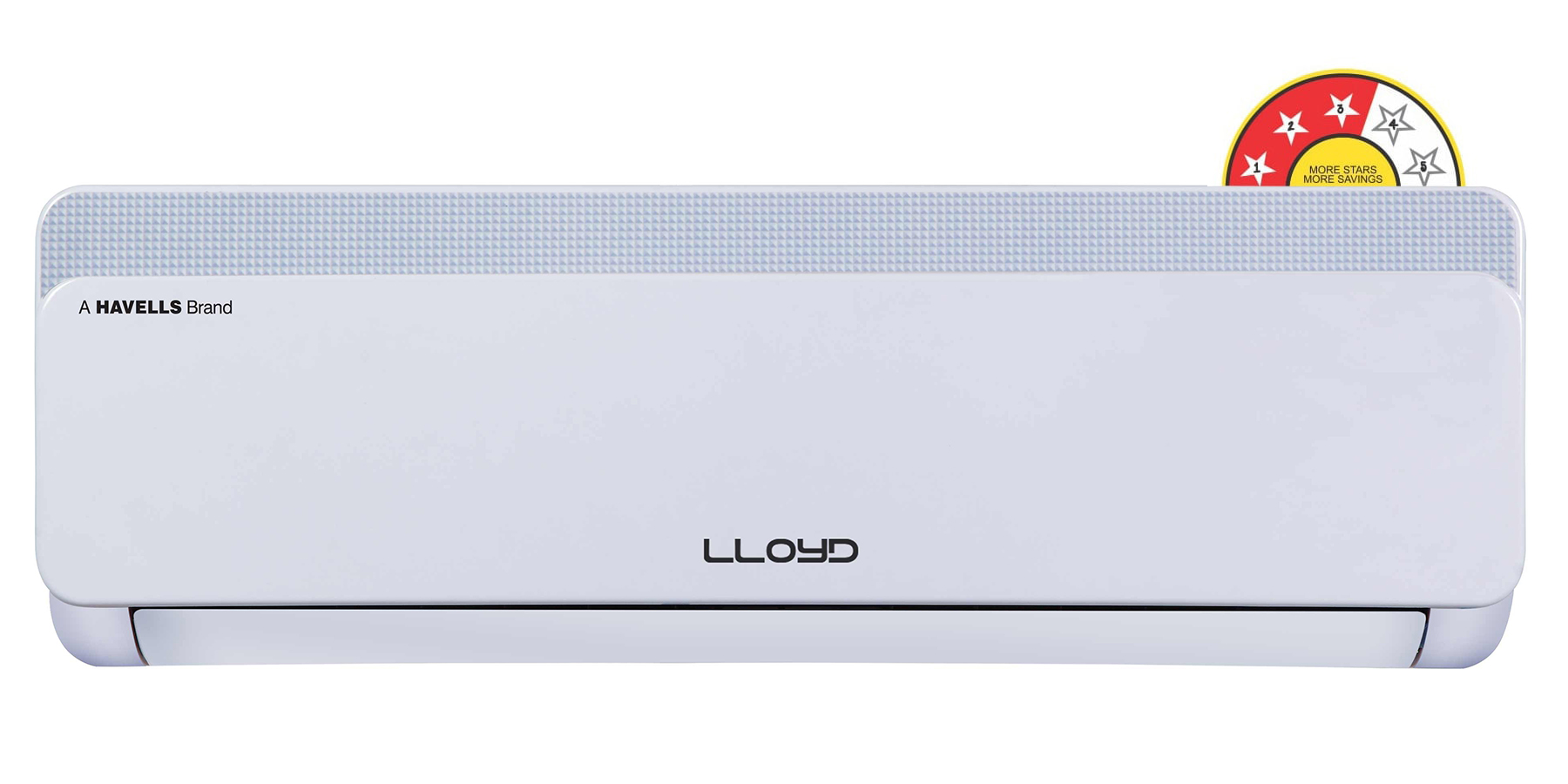 LLYOD Split AC 1.5 - 3 Star (GLS18B3YWBEP)
Get 100% genuine and authentic product
7 Days replacement guarantee
COOLS AT 48 DEGREE CELSIUS
Full Capacity Delivery at 48 °C. ACs, with a stronger cooling capacity.
Turbo Cool
Hydrophilic Aluminum Fins keeps condenser safe from rust. This Increase Life of Condenser Coil.
A hidden Intelligent central digital dynamic LED display that indicates the operation status vividly. This smart feature makes use of technology smart and user friendly.
As the pollution levels are rising day by day, the quality of air around us is no more pure and fresh, which may lead to various health issues. The reason why, Lloyd has equipped its Air Conditioners with a variety of new-age Air Filters so that you can enjoy comfortable cooling along with fresher, cleaner and healthier air.
Enhance the cooling of your AC like never before with this smart Multi Fold Evaporator that pushes the heat off indoors. It also makes the unit more compact in size.
On restoration of power after a sudden power failure, the AC will restart automatically and will operate based on the previous setting.
The Self Diagnosis function helps chips to detect errors and display it on the LEDs of the indoor unit and simultaneously energize the protect function of the AC.
LLYOD Split AC 1.5 - 3 Star (GLS18B3YWBEP)
| | | |
| --- | --- | --- |
| HIGHLIGHTS | | |
| Refrigerant | | R-32 |
| Comp. Type | | Rotary |
| Star Rating | | 3 |
| ELETRIC DATA | | |
| Electrical Consumption (kWh) | | 1087.62 kWh |
| Input current (Ampere) | | 6.43 A |
| Power Supply (V / Hz / Phase ) | | 230 V / 50 Hz / 1 Phase |
| PERFORMANCE | | |
| ISEER | | 3.56 |
| ODU Noise (dB) | | 57 dB |
| IDU Noise (dB) | | 42 dB |
| Air Flow (m³/h) | | 990 m³/h |
| Input Power (W) | | 1405 W |
| Cooling Capacity (W) | | 5000 W |
| WEIGHT AND MEASUREMENT | | |
| ODU Net / Gross Weight (kg) | | 33.5 kg / 38.0 kg |
| ODU Dimension (L×W×H) in cm | | 84.0 cm x 30.5 cm x 60.0 cm |
| IDU Net / Gross Weight (kg) | | 12.0 kg / 15.0 kg |
| IDU Dimension (L×W×H) in cm | | 93.0 cm x 23.5 cm x 31.5 cm |
| | | |