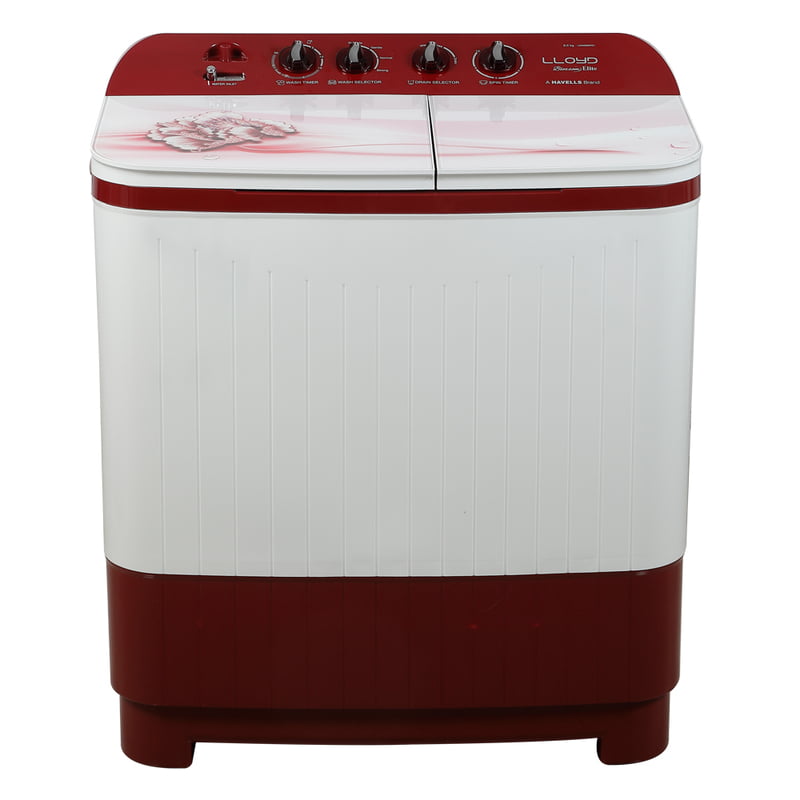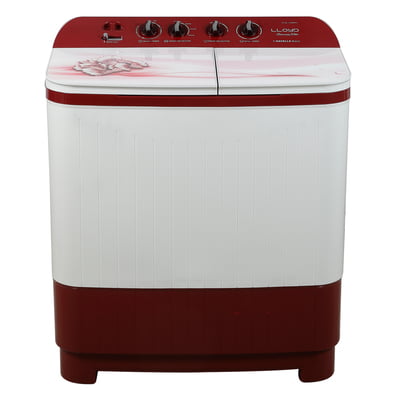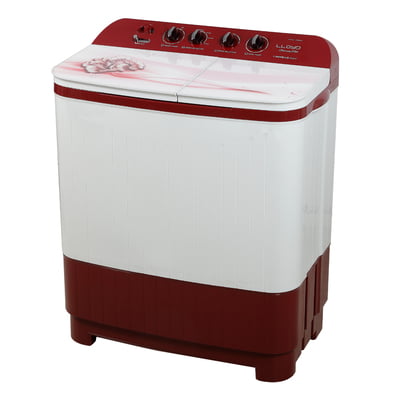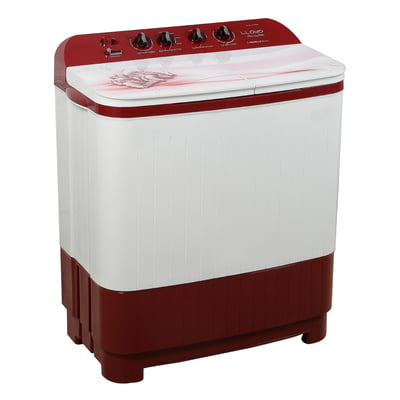 LLoyd LWMS80RE1 Semi Automatic 8.0Kg WM
LLoyd LWMS80RE1 Semi Automatic 8.0Kg WM
Get 100% Branded Products Only
7 Days Replacement Guarantee
5 star rating

Floral pattern Toughened Glass Lids

F shield Strong and Durable Motor

N9 Anti Bacteria Material

Memory Back Up

4 Wash Program


Active Soak
LLoyd LWMS80RE1 Semi Automatic 8.0Kg WM
This Lloyd LWMS80RE1 Semi Automatic 8.0Kg Washing Machine comes with 5 Star BEE Rating has rated Consumes minimum energy and water with best wash performance. It come's with floral pattern toughened glass lids and F shield strong or Durable Motor N9 Anti bacteria material, memory back up, 4 Wash Program and Active Soak.
BEE(Bureau of Energy Efficiency) has rated this machine with highest "5 star" rating. Consumes minimum energy and water with best wash performance.
Floral pattern Toughened Glass Lids
This aesthetically Floral Pattern Toughened Glass lids are also durable.
F Shield Strong and Durable Motor
F-Class insulation coating allows temperature to go up to 155 Degree centigrade which potentially increasing the life of the motor longer.
N9 Anti Bacteria Material
N9 Additive is the first of a new generation of sliver-based antimicrobial material keeps the plastic surface safe by neutralizing harmful microbes and resisting algal formation, thereby reducing replacement and maintenance.
Lloyd washing machines comes with Electro-Mechanical wash timer enable the machine to start the washing cycle exacty fron where it had stopped after a power-cut.
Additional wash program 'Strongest' gives extra power to washing, thus resulting best possible wash performance in a semi-automatic washing machine.
Helps in removing tough dirt and deep-seated stain by letting soak clothes in detergent water before the washing begins.
| | | |
| --- | --- | --- |
| Brand | | Lloyd |
| Model | | LWMS80RE1 |
| Generic name | | Washing machine |
| Manufacturer | | Lloyd |
| Frequency | | 50 Hz |
| Rated Voltage | | 230 V |
| Wash Motor (W) | | 500 W |
| Spin Motor (W) | | 190 W |
| Body Type | | Plastic |
| Machine Dimensions | | 83 cm x 48.5 cm x 97.5 cm |
| Wash Capacity | | 8.0 Kg |