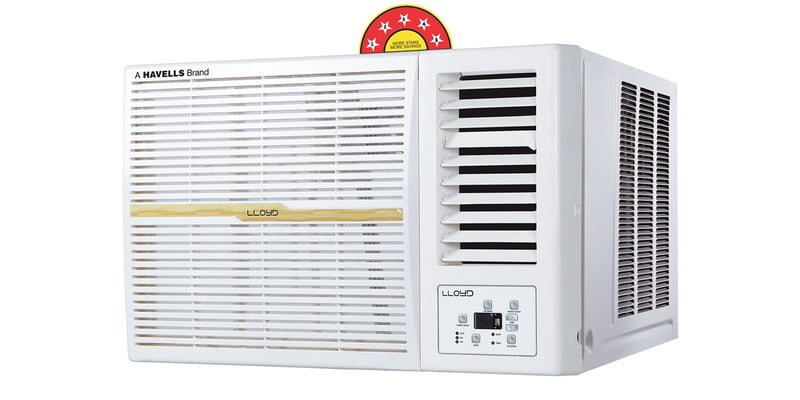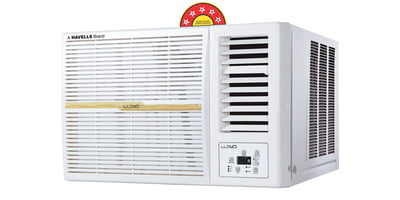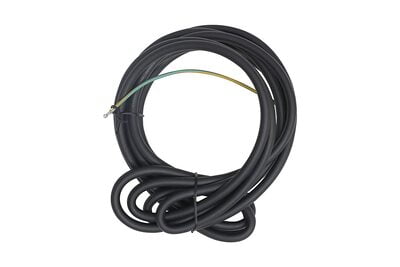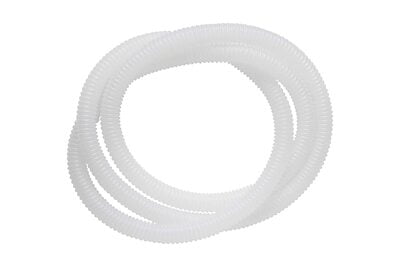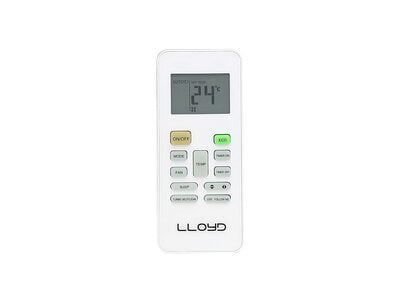 LLOYD GLW18B52WBEW 1.5 Ton 5 Star Window Air Conditioner
Key Features

:-
Eco Friendly Refrigerant

Strong Dehumidification

Auto Restart


Self

Diagnosis

100% Copper

Remote Controlled Operation

LLOYD GLW18B52WBEW 1.5 Ton 5 Star Window Air Conditioner
Dillimall Present The LLOYD GLW18B52WBEW 1.5 Ton Window AC with 5 Star BEE Rating.
Eco Friendly Refrigerant Be an environmentalist with eco friendly refrigerants in Lloyd Air Conditioners, that help to conserve the environment and does not deplete the Ozone layer. Clean Air Filter As the pollution levels are rising day by day, the quality of air around us is no more pure and fresh, which may lead to various health issues. The reason why, Lloyd has equipped its Air Conditioners with a variety of new-age Air Filters so that you can enjoy comfortable cooling along with fresher, cleaner and healthier air. Strong Dehumidification The Strong dehumidification unit alternatively operates in cooling mode or fan mode and ensures effective dehumidification without lowering the room temperature.
Eco Friendly Refrigerant
Strong Dehumidification

Auto Restart

Self Diagnosis

100% Copper

Remote Controlled Operation
Lloyd GLW18B52WBEW 1.5 Ton Window AC with Auto Restart On Restoration of power after a sudden power failure, the AC will restart automatically and will operate based on the previous setting. Self
Diagnosis
function helps chips to detect errors and display it on the LEDs of the indoor unit and simultaneously energize the protect function of the AC. Bring home Lloyd's ACs with 100% copper that helps in fast flow of refrigerant, that has a better rate of heat transfer than conventional coils, can withstand high-pressure, is resistant to corrosion, has long term durability, and has low maintenance cost.
| | | |
| --- | --- | --- |
| Brand | | Lloyd |
| Model | | GLW18B52WBEW |
| Model No | | GLW18B52WBEW |
| Generic Name | | Air Conditioner |
| Manufacturer | | Lloyd |
| Refrigerant | | R-32 |
| Comp. Type | | Rotary |
| Star Rating | | 3 Star |
| Input Current (Ampere) | | 6.6 A |
| Power Supply | | 230 V/ 50 Hz/ 1ph |
| ISEER | | 3.34 |
| IDU Noise (dB) | | 50 dB |
| Air Flow (m³/h) | | 460 m³/h |
| Input Power (W) | | 1495 W |
| Cooling Capacity (W) | | 5000 W |
| Auto Restart | | Yes |
| Self Diagnosis | | Yes |
| Warranty | | 1 year Comprehensive & 5 years on compressor |
| Country of Origin | | India |