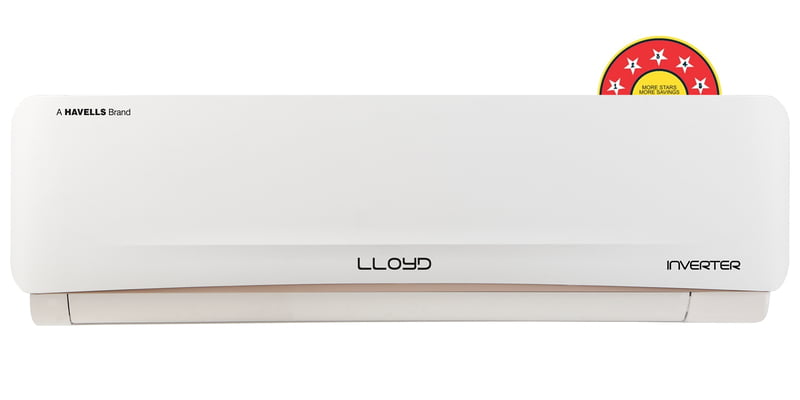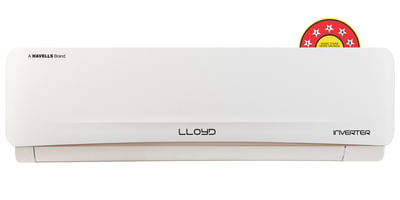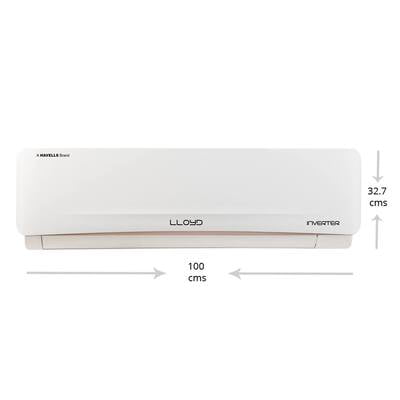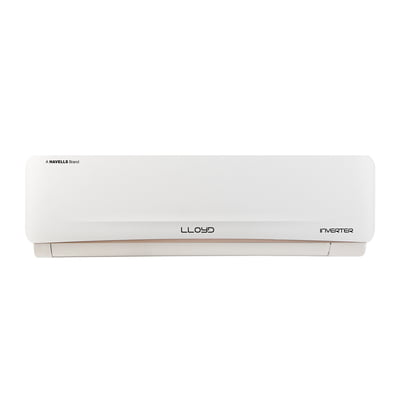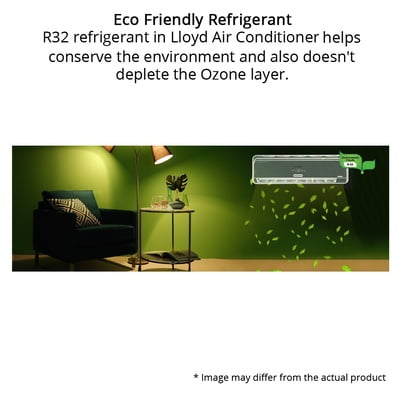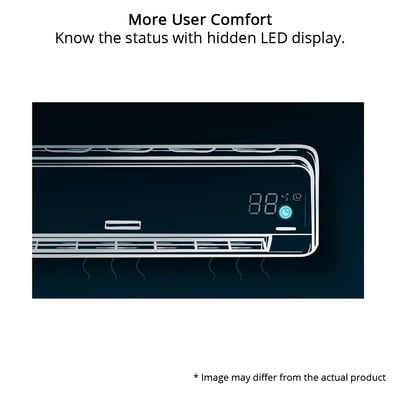 LLOYD GLS18I52WBEL 1.5TON 5 Star Inverter Split AC
Key Features

:-
PM 2.5 Air Filter, Cools at 52 °C
Duo Rotary Compressor, 5 Star Rating
Golden Eva Coils, Hidden LED Display
Rapid Cooling - 18 °C in 45 second
R32 Eco Friendly Refrigerant, 800 m³/h Air Flow
100 % Inner Grooved Copper, Long term Durability
LLOYD GLS18I52WBEL 1.5TON 5 Star Inverter Split AC
Dillimall Present The LLOYD GLS18I52WBEL 1.5 Ton Split Inverter Air Conditioner with 5 Star BEE Ratings.
The PM
2.5
Air Filter in Lloyd ACs traps the airborne contaminants including dust, pollen, spores, bacteria, viruses, etc. and gives you fresh, cool and clean air for a healthy living.
Rapid Cooling - 18°C in 45 Second with rapid cooling this new-age AC cools faster than ever before. It takes just 45 seconds to give you a comfortable cooling of upto 18°C. (Under test conditions grill (air outlet of AC) temperature comes down to 18°C after start of compressor, with indoor temperature at 25°C and outdoor ambient at 35°C).
PM 2.5 Air Filter, Cools at 52 °C
Duo Rotary Compressor, 5 Star Rating
Golden Eva Coils, Hidden LED Display
Rapid Cooling - 18 °C in 45 second
R32 Eco Friendly Refrigerant, 800 m³/h Air Flow
100 % Inner Grooved Copper, Long term Durability
The force packed LLOYD 1.5 Ton 5 Star GLS18I52WBEL Inverter Split AC marks both the containers of plan and usefulness, making it the ideal indoor cooling answer for the two homes and workplaces. The 2 way swing guarantees that a uniform progression of cool air to all aspects of the room. One of the striking highlights of the LLOYD 1.5 Ton 5 Star GLS18I52WBEL Inverter Split AC is that it accompanies a secret LED show. This LLOYD 1.5 Ton 5 Star GLS18I52WBEL Inverter Split AC likewise accompanies the self-conclusion work - hence, it can distinguish the issues as well as presentations the equivalent for you so it very well may be fixed effortlessly. Likewise it accompanies eco agreeable refrigerant. It accompanies a 5-star rating, which adequately implies that you would not need to dish out an extreme sum on power utilization toward the finish of consistently.
| | | |
| --- | --- | --- |
| Brand | | LLOYD |
| Model | | GLS18I52WBEL |
| Model No | | GLS18I52WBEL |
| Generic Name | | Air Conditioner |
| Manufacturer | | LLOYD |
| Air Conditioner Type | | Split |
| BEE Star Rating | | 5 Star |
| ISEER Value | | 4.56 |
| Approx. Room Size | | 111 to 150 sq.ft. |
| Condenser Coil | | Copper |
| Tonnage | | 1.5 Ton |
| DC Inverter Technology | | Yes |
| Input Power | | 1.37 KW |
| Refrigerant | | R-32 |
| Warranty | | 1 year |
| Country Of Origin | | India |