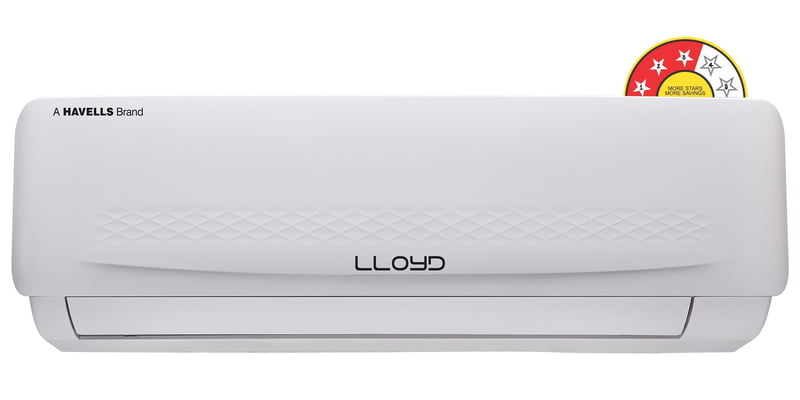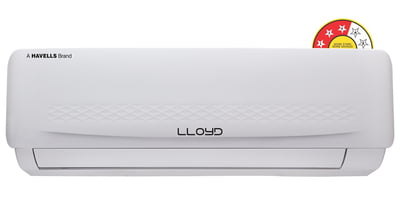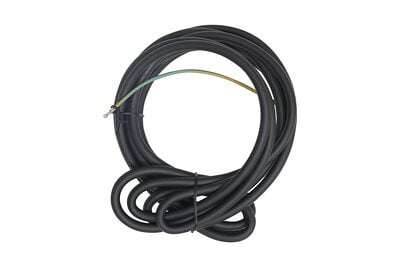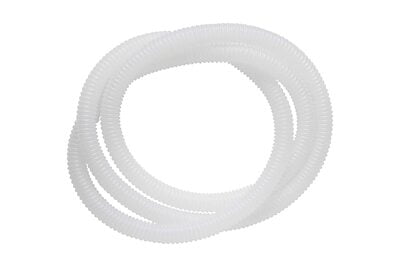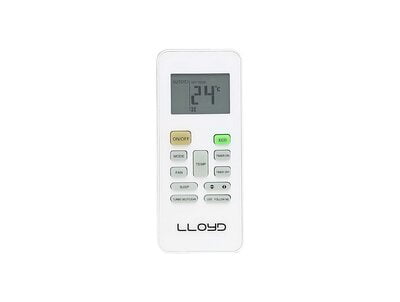 LLOYD GLS12B32WACR 1 Ton 3 Star Split Air Conditioner
Key Features

:-
PM

2.5

Air Filter
Nano Silver Green Anti-Bacterial Coating

Catechin

Dust Filter



Green Bio Filter

Trio Filter

Ayurvedic Tulsi Filter

Silver Ion Filter

LLOYD GLS12B32WACR 1 Ton 3 Star Split Air Conditioner
Dillimall Present you Lloyd GLS12B32WACR 1 Ton Split Air Conditioner with 3 BEE Star Rating, Nano Silver Green Anti-Bacterial Coating, Catechin Dust Filter, Green Bio Filter, Trio Filter, Silver Ion Filter and Ayurvedic Tulsi Filter.
The PM
2.5
Air Filter in Lloyd ACs traps the airborne contaminants including dust, pollen, spores, bacteria, viruses, etc. and gives you fresh, cool and clean air for a healthy living.
Rapid Cooling - 18°C in 45 Second with rapid cooling this new-age AC Cools faster than ever before. It takes just 45 seconds to gives you a comfortable cooling of upto 18°C. (Under test conditions grill (air outlet of AC) temperature comes down to 18°C after start of compressor, with indoor temperature at 25°C and outdoor ambient at 35°C).
Golden Eva coils protects the ACs from salty air, rain water and dust. It also helps in improving heat efficiency
PM

2.5

Air Filter
Nano Silver Green Anti-Bacterial Coating

Catechin Dust Filter

Green Bio Filter

Trio Filter

Ayurvedic Tulsi Filter

Silver Ion Filter

Lloyd GLS12B32WACR has the smart 4 Way swing through horizontal and vertical louvers, the AC spreads cool air uniformly throughout the room, and makes room cool and comfortable. As the pollution levels are rising day by day, the quality of air around us is no more pure and fresh, which may lead to various health issues. The reason why, lloyd has equipped its Air Conditioners with a variety of new age Air Filters so that you can enjoy comfortable cooling along with fresher, cleaner and healthier air. Multi Fold Evaporator Enhance the cooling of your AC like never before with this smart Multi Fold Evaporator that pushes the heat off indoors. It also makes the unit more compact in size. Auto Restart on restoration of power after a sudden power failure, the AC will restart automatically and will operate based on the previous setting. Self Diagnosis Function The Self Diagnosis function helps chips to detect errors and display it on the LEDs of the indoor unit and simultaneously energize the protect function of the AC.
| | | |
| --- | --- | --- |
| Brand | | LLOYD |
| Model | | GLS12B32WACR |
| Model No | | GLS12B32WACR |
| Generic Name | | Air Conditioner |
| Manufacturer | | LLOYD |
| Refrigerant | | R-32 |
| Comp. Type | | Rotary |
| Star Rating | | 3 Star |
| Input Current (Ampere) | | 4.29 |
| Power Supply | | 230 V/50 Hz/ 1 Phase |
| ISEER | | 3.55 |
| ODU Noise (dB) | | 55 dB |
| IDU Noise (dB) | | 46 dB/ 43 dB/ 40 dB/ 36 dB |
| Air Flow (m³/h) | | 610 m³/h |
| Input Power (W) | | 972 W |
| Cooling Capacity (W) | | 3450 W |
| Warranty | | 1 year Comprehensive & 5 years on Compressor |
| Country Of Origin | | India |