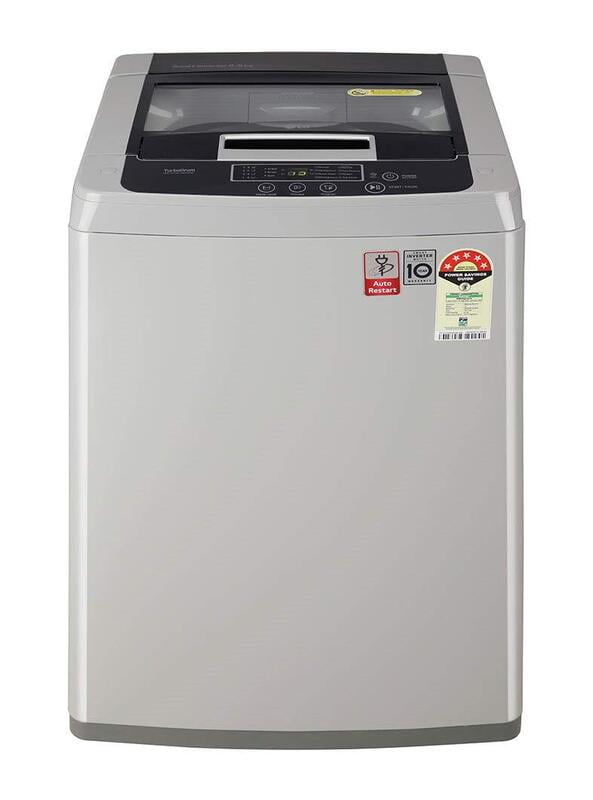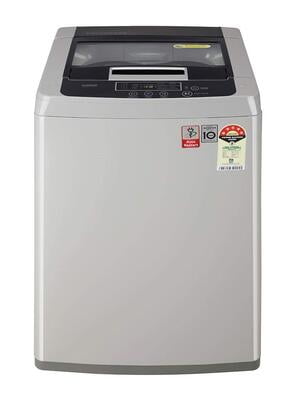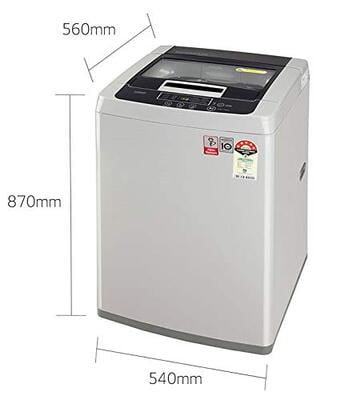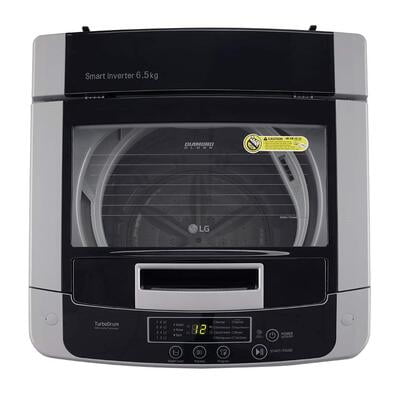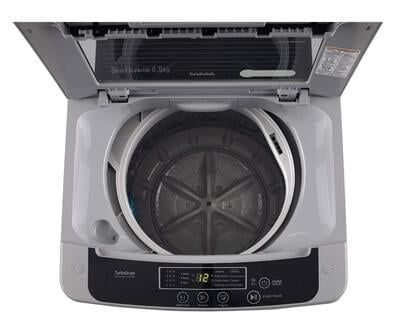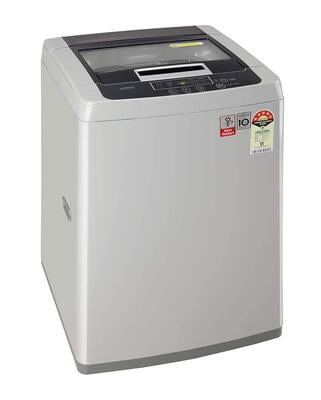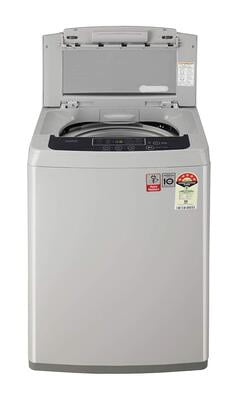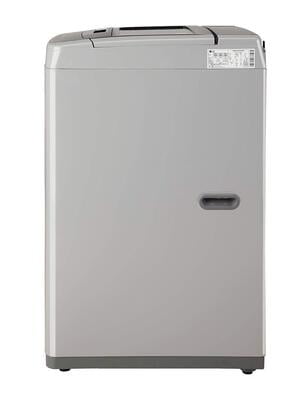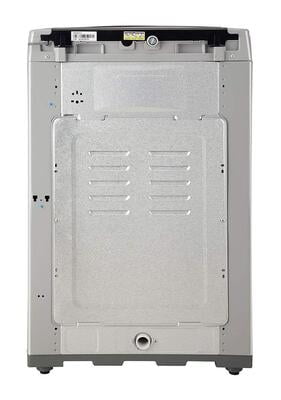 LG T65SKSF1Z 6.5 kg 5 Star Smart Inverter Fully-Automatic Top Loading Washing Machine
Key Features

:-
Smart Inverter Technology
TurboDrum
Smart Diagnosis
Powerful Washing With Multi Water Flow
Waterfall Circulation
LG T65SKSF1Z 6.5 kg 5 Star Smart Inverter Fully-Automatic
Top Loading Washing Machine
Dillimall Provides you a wide range of home appliances online at lowest price in India. Buy LG T65SKSF1Z 6.5 kg 5 Star Inverter Fully - Automatic Top Loading Washing Machine with waterfall Circulation and smart Diagnosis.
LG T65SKSF1Z accompanies Smart Inverter an energy saving innovation kills squandered activity by proficiently controlling energy use. Shrewd inverter Washing Machines change the energy utilization at ideal level as per the necessary force. 3-Smart Motions joined with Turbodrum and Precise shrewd inverter control overhauls the method of washing and gives better execution.
Amazing Washing With Multi Water Flow. you can bolt every one of the keys to keep settings from being changed by a kid. Set your own program with extra alternatives and save to top choices for use sometime in the not too distant future. On the off chance that a mistake happens, you can utilize the LG App or settle on a telephone decision to the LG Service focus. A finding would then be able to be made bringing about less time squandered, less burden and superfluous visits. LG's Auto Pre Wash is the simplest choice to clear stain-expulsion concern. With one touch, intense stains are fit to be gone. Allow your hands to free.
| | | |
| --- | --- | --- |
| | | |
| Fuzzy | | Quick Wash |
| Selects the most appropriate condition by detecting wash load | | For lightly soiled clothes under 2Kg |
| . | | |
| | | |
| Tub Clean | | Smart Cleaning |
| To sterilize the inner and outer tub for preventing unpleasant smell of tub | | If you want 99.9% detergent free clothes even when you put more detergent |
| . | | |
| | | |
| Wool | | Jeans |
| For washing delicate fabrics such as lingerie and woolens | | Use when washing jeans of different sizes |
| . | | |
| | | |
| Auto Restart | | Standby Power Save |
| When a washing machine is turned off by a power failure, it will restart automatically from the position it stopped at, adjusting accordingly. | | Even if the power cord is plugged in, no power consumption by the machine on standby mode. |
| . | | |
| | | |
| Side Waterfall | | |
| Side Waterfall mixes detergent with water effectively and minimizes detergent residue. | | |
| | | |
| --- | --- | --- |
| Brand | | LG |
| Model | | T65SKSF1Z |
| Standard Capacity Cycle | | 6.5 Kilograms |
| Energy Efficiency | | 5 Star |
| Capacity | | 6.5 Kilograms |
| Noise Level Drying | | 48 dB |
| Maximum Rotational Speed | | 780 RPM |
| Noise Level Washing | | 48 dB |
| Noise Level Spinning | | 74 dB |
| Installation Type | | Free Standing |
| Part Number | | T65SKSF1Z |
| Form Factor | | Top-Loading |
| Special Features | | Inverter,Quick Wash, Strong (Jeans), Tub Clean/Aqua reserve, Rinse+ |
| Colour | | Middle Free Silver |
| Control Console | | Touch Control |
| Access Location | | Top Load |
| Included Components | | Machine, Hose, Owners Manual and Service Manual |
| Batteries Required | | No |
| Manufacturer | | LG Electronics |