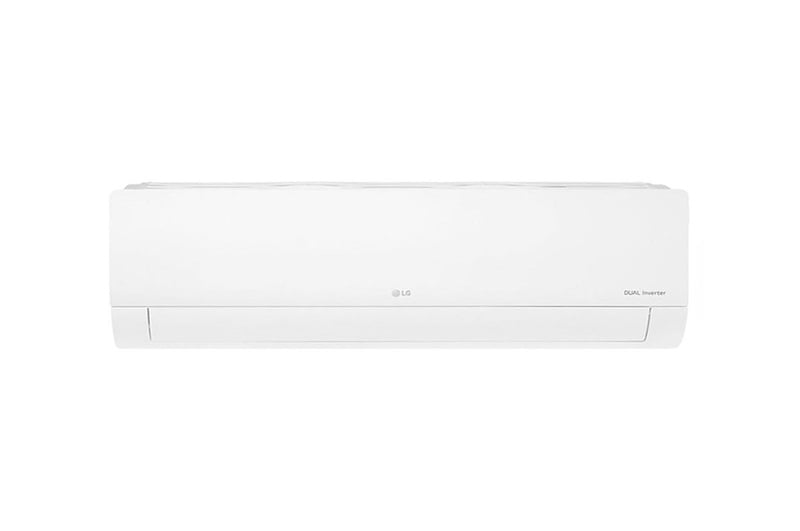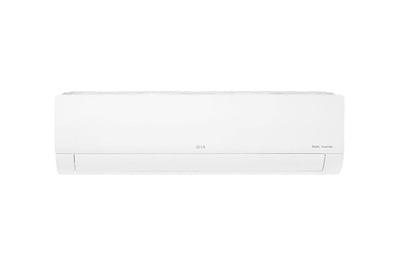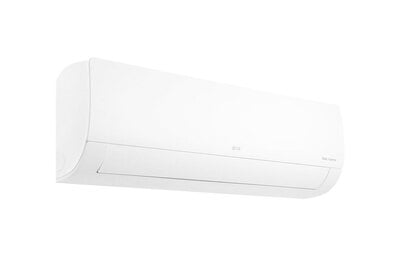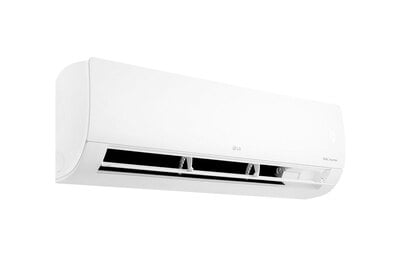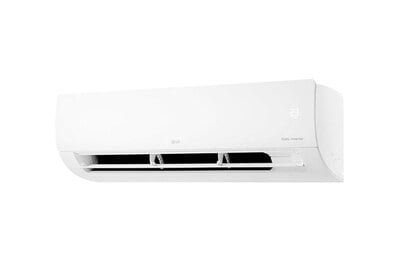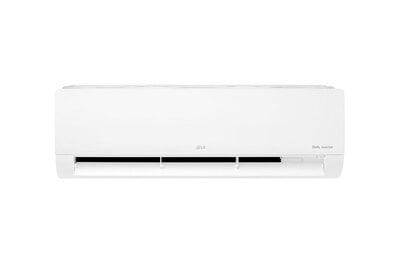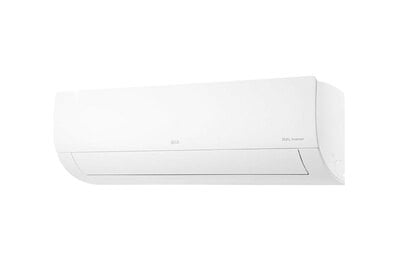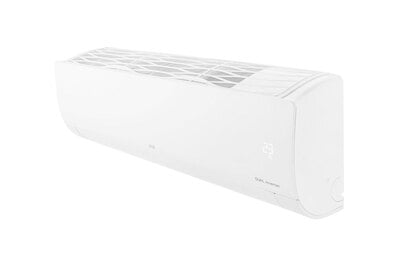 LG Split Inverter AC 1.0 Ton 5 Star LSQ12KNZA
Dual Inverter 5 Star Split Air Conditioner with 4 Way Swing & Ocean Black Fin
Dual Inverter

4-in-1 Convertible Cooling

Ocean Black Fin

100% Copper With Ocean Black Protection

High Temperature cooling Score of 5


Low Gas Detection
DUAL Inverter Compressor
LG's DUAL Inverter Compressor with Varied Speed Dual Rotary Motor has a wider rotational frequency which saves more energy along with higher speed cooling range
than conventional compressors. This ensures that our DUAL Inverter ACs cool faster, last longer and run quieter.
4-in-1 Convertible Cooling
LG 4-in-1 Convertible Air Conditioner is a perfect example to our air conditioning requirements as and when required. The varied models ascertain that optimum usages of energy is ensured without any compromises on the comfort quotient.
LG DUALCOOL ACs comes with Ocean Black Fin to offer unbeatable protection against dust, smoke and chemicals presents in environment and also offers protection against fin corrosion and UV resistance which in return provide better cooling and cost saving.
100% copper with Ocean Black Protection
Special Ocean Black Protection applied to both Indoor & Outdoor unit provide exceptional durability for the air conditioner in typical Indian regions affected from sand, salt, industrial smoke & pollutants.
LG Air Conditioners with the unique Himalaya Cool Technology* promises to cool you as soon as you switch on the Air Conditioner. With just the touch of a button, you will feel as cool as in the Himalayas.
LG Air Conditioner are designed to detect low Gas levels which can leave the room hot & uncomfortable.
Compressor is the most important component of an air conditioner, enhanced range of stabilizer free operation prevents voltage fluctuation, causing it damage.
Stabilizer Free Plus offers many benefits:
• Safety PLUS due to improved voltage free range (120V~290V)
• Saving due to no extra stabilizer required
• Improve Aesthetics as no tangling of ugly wires

| | |
| --- | --- |
| Cooling (watts) | 3470 |
| Compressor | Dual Rotary/R-32 |
| | |
| --- | --- |
| Power Supply (Volt/Phase/Hz.) | 220-240/Single/50 |
| Product Type | Split AC |
| | |
| --- | --- |
| ISEER Value | 4.70 |
| Star Rating | 5 Star |
| Air circulation (In/Out) (CFM) | 441/845 |
| Noise Level (Indoor) (db) | 21 |
| | |
| --- | --- |
| Panel Display | Magic Display |
| | |
| --- | --- |
| Auto Air Swing (Up-Down) | Yes |
| Auto Air Swing (Left-Right) | Yes |
| | |
| --- | --- |
| Dual Inverter | Yes |
| Ocean Black Fin | Yes |
| Himalaya Cool | Yes |
| Low Gas Detection | Yes |
| Comfort Air | Yes |
| Stabilizer Free Operation | Yes |
| Auto clean | Yes |
| Color (Indoor) | Plain White |
| 100% Copper | Yes |
| Ocean Black Protection | Yes |
| Monsoon comfort | Yes |
| Smart Diagnosis System | Yes |
| Ez Clean Filter | Yes |
| Cools @ 52°C | Yes |
| Sleep mode | Yes |
| | |
| --- | --- |
| Indoor (mm) (WxHxD) | 837 x 308 x 189 |
| Outdoor (mm) (WxHxD) | 717 x 495 x 230 |
| | |
| --- | --- |
| Indoor (Kg) | 9.0 |
| Outdoor (Kg) | 24.5 |