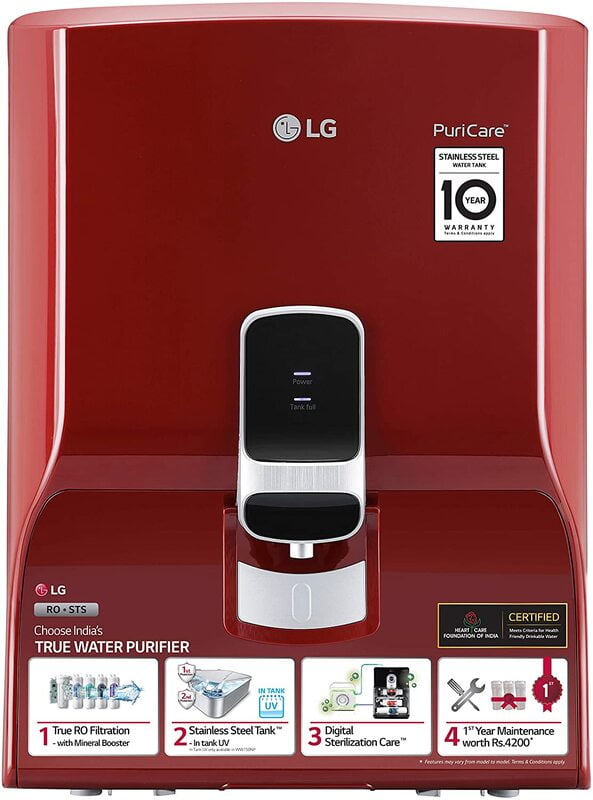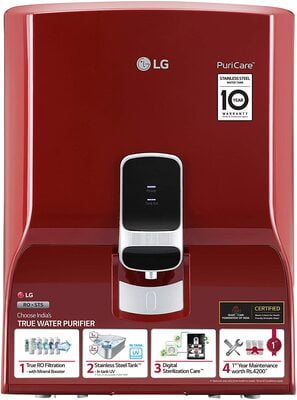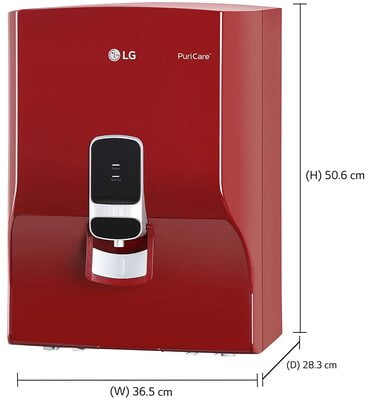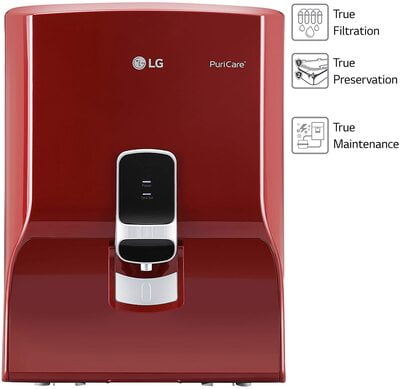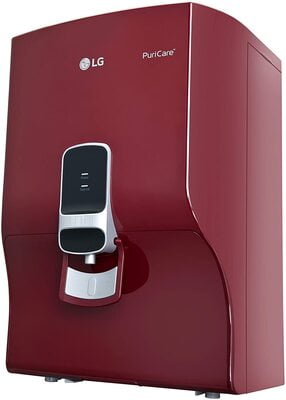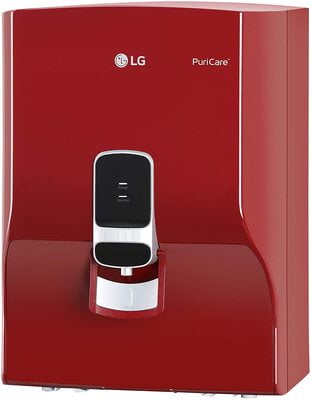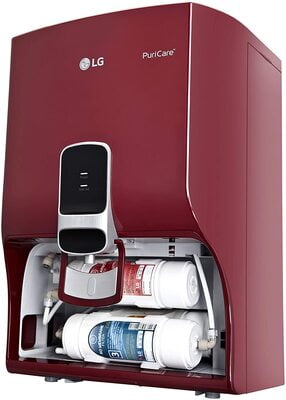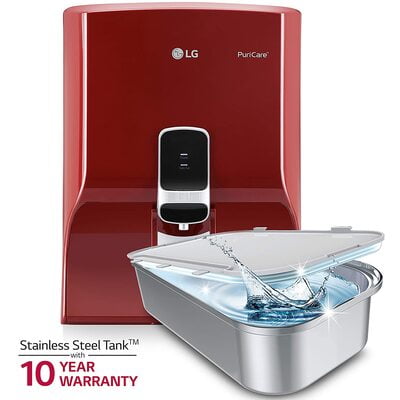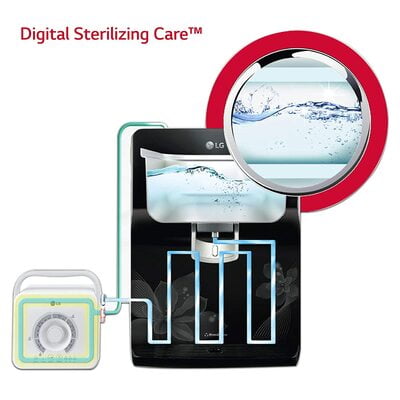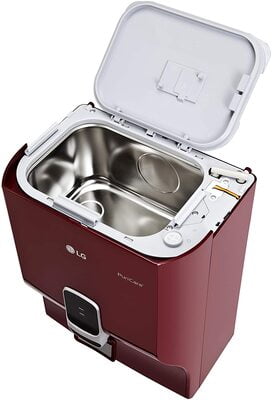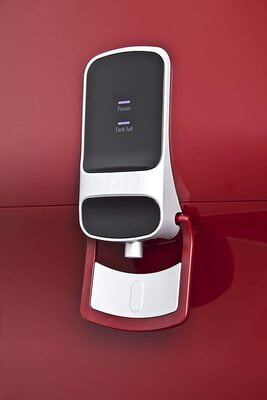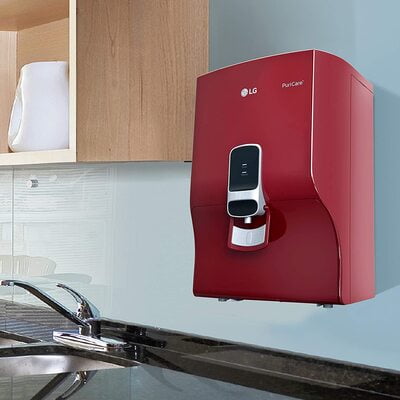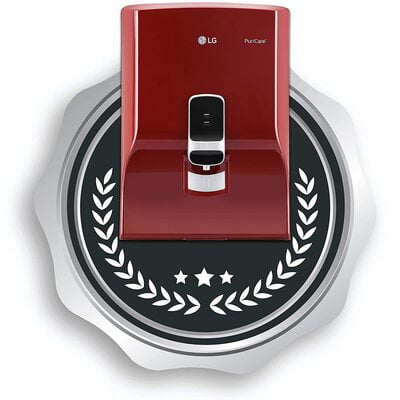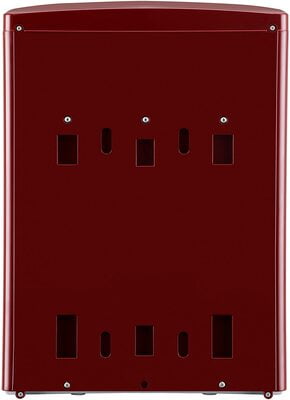 LG Puricare WW130NP Water Purifier With True RO Filtration & Dual Protection SS Tank
Get 100% Branded Products Only
7 Days Replacement Guarantee
True RO Filtration
Dual Protection Stainless Steel Tank
Digital Sterilizing care
Wall Mount
Complementary True Maintenance Package
LG Puricare WW130NP Water Purifier With True RO Filtration & Dual
Keep your water germs free with the LG WW130NP True Water Purifier that comes with Dual protection stainless steel tank that prevents growth of germs and secondary contamination. LG's advanced multi-stage reverse osmosis (RO) system delivers safe drinking water via a multi-stage filtration method that removes contaminants as minute as 0.0001 micrometers in size.RO filtration eradicates bacteria, viruses and heavy metals to provide incredibly pure drinking water. The LG water purifier's Dual Protection Stainless Steel Water Tank™, maintain freshness of water and reduce the growth of bacteria and algae. Far more hygienic than a conventional plastic tank, it ensures that water remains safe for drinking with Dual Protection Seal.
5 Stage RO Filtration System




Dual Protection Stainless Steel Tank

The true filtration in LG true water purifier comprises of 5 RO filtration stages that removes virus and bacteria. It prevents the mixing of purified water with the impure water and it helps to retain minerals in the water.




Far more hygienic than a plastic tank, it ensures that water remains safe for drinking with dual protection seal. It maintains freshness of water and reduces the growth of bacteria and algae.




Stainless

Certification*




Digital Sterilization

LG's stainless steel water storage tanks have 94.4% less E.Coli growth in 24hrs as compared to plastic tanks.

*TUV SUD as per JISZ 2801 dated 2018-04-14 method - Anti-bacterial performance of the material in 24hrs.

The most hygienic method to sterilize the entire water path, faucet and tank with unique sterilizing kit that does not use any harmful chemicals.




Authorized Filter




Smart Display

LG authorized filters and other genuine parts helps retaining the efficiency of the product for long.




The smart display is a convenient feature designed to indicate power, time to change the water level in the storage tank.




Installation - Wall Mount




Award

LG water purifier can be convenient. lt placed on the wall of the kitchen occupying less space and looking elegant at the same time.




Awarded as the most commendable domestic water purifier by the Water Awards 2017-18.

Awarded by the water digest water awards 2017-18 which is supported by the ministry of water resources - Govt of India, central water commission and central ground water board.