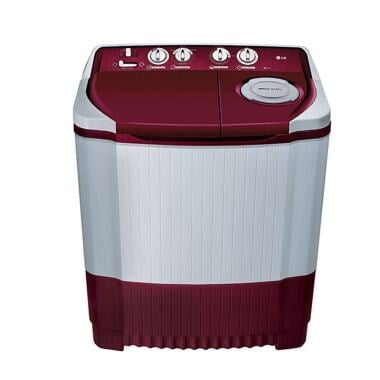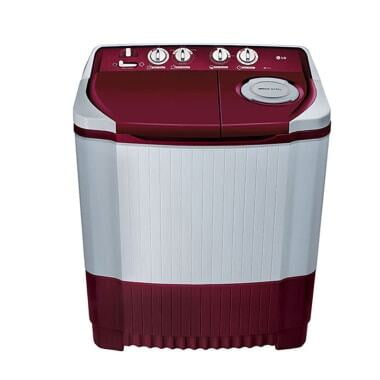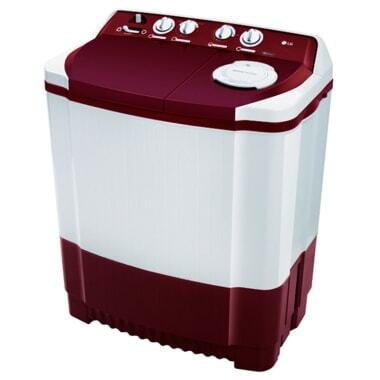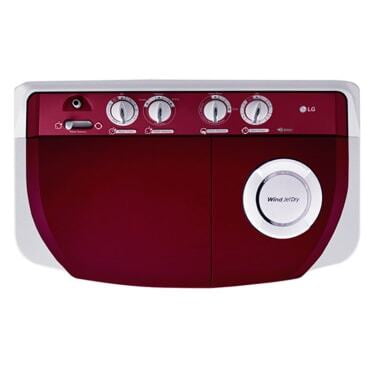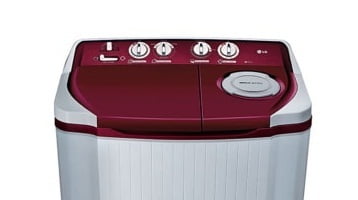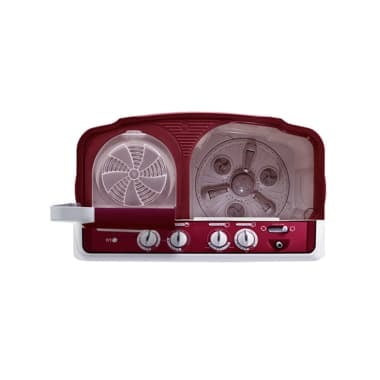 LG P8073R3FA 7 KG Semi Automatic Top Loading Washing Machine
Get 100% Branded Products Only
7 Days Replacement Guarantee
Wash capacity: 7 kg
Spin tub capacity: 6 kg
Wash timer: 15 mins
Spin timer: 5 mins
Unidirectional wheel
LG P8073R3FA 7 KG Semi Automatic Top Loading Washing Machine
Are you planning to get a washing machine? If yes, then consider opting for the LG P8073R3FA Washing Machine. Engineered using the latest innovative technologies, this washing machine delivers an impressive washing performance. Moreover, it also occupies very little floor space, making it particularly beneficial for those who live in small apartments. This semi-automatic washing machine has a capacity of 7 kg, which makes it ideal for small families.
Advanced Wash Performance
As the LG P8073R3FA Washing Machine comes with three wash programs, you will be assured of a safe and customised wash for each of your clothes irrespective of the nature of the fabric. Its rollers result in an additional friction between the clothes to remove dust, grime and mites. This mechanism results in a better quality wash and helps your clothes to look as good as new.
One of the many smart technologies that the LG P8073R3FA Washing Machine is equipped with is the Rat Away technology. Thanks to the 3-mm strong plastic cover with a rat repellent chemical coating that this washing machine comes with, the chances of it getting damaged is considerably reduced. This, in turn, ensures a prolonged functional life.
Wind Jet Dry is another impressive technology that the LG P8537R3SA Washing Machine comes with. It helps to remove optimal moisture from the clothes after they are washed. Moreover, the tub spinning mechanism ensures that air is ventilated properly in the tub. The circulation of air through the air vents eventually results in drying up of the tub after every washing cycle. It also removes moisture from the inner tub.
The lint filter of this LG washing machine collects all the lint from the clothes post every wash and negates any possibility of the same getting stuck in the pipe. This also results in an overall better wash performance. The unique collar scrubber is its other selling point. It helps to scrub off even tough grime marks from cuffs and collars of shirts, which eventually helps to save your time and efforts.
Specification
General
| | | |
| --- | --- | --- |
| Brand | | LG |
| Model | | P8073R3FA |
| Model No | | P8073R3FA |
| Load Orientation | | Top Load |
| Operation Type | | Semi-Automatic |
| Installation Type | | Floor Standing |
| Washer Capacity | | 7 Kg |
| Dryer Capacity | | 6 Kg |
| Drying Technology | | Air Dry | Wind Jet Dry |
| Pulsator Type | | Roller Jet Pulsator |
| Max Drying Capability | | UpTo 60% |
| No. Of Wash Programs | | 3 |
| Power | | 360 Watts |
| Indicators | | Buzzer |
| Type of Water Inlets | | Cold Water Inlet |
| Warranty | | 2 years on Product & 5 years On Motor |
| Country of Manufacture | | India |