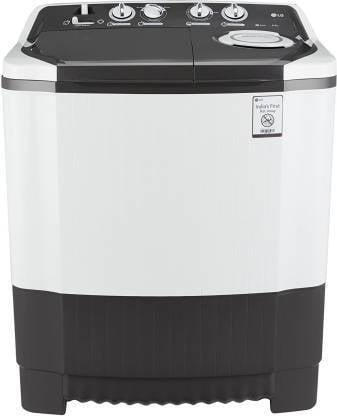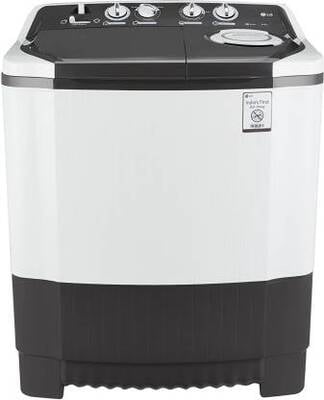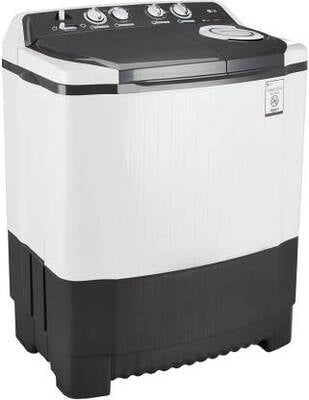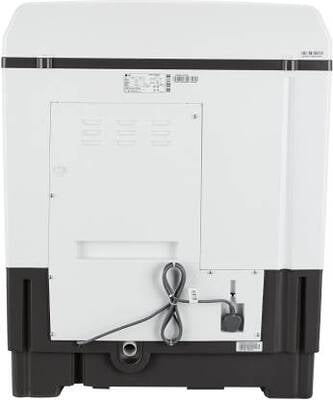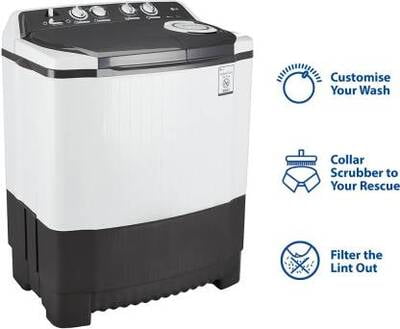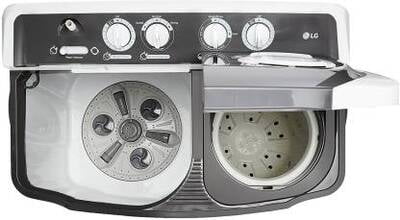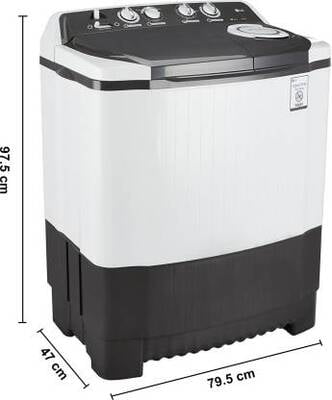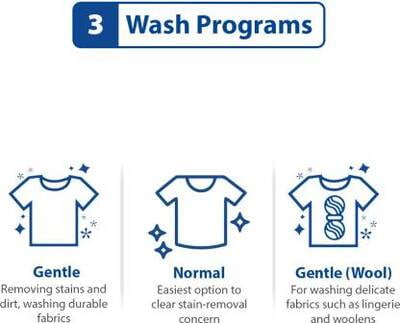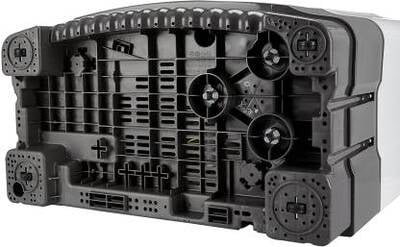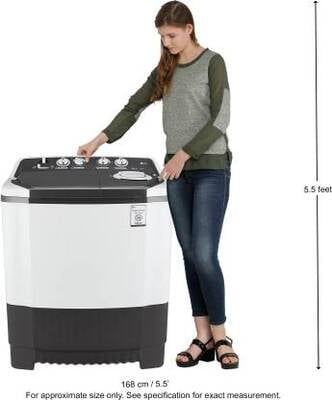 LG 6.5 kg Semi Automatic Top Load P7550R3FA Washing Machine
Get 100% Branded Products Only
7 Days Replacement Guarantee
3 Wash Programs
Collar Scrubber
Roller Jet Pulsator
Rat Away Technology
Wind Jet Dry
LG 6.5 kg Semi Automatic Top Load P7550R3FA Washing Machine
Dillimall Present The LG 6.5 Kg Semi Automatic Top Load P7550R3FA Washing Machine comes with 3 wash Programs.
LG brings you a washing machine that understands your clothes and gives you the option to choose the best type of wash programs for them. The
LG P7550R3FA Washing Machine
is built to ensure that you have a convenient time while delivering a powerful performance in terms of laundry.
Convenient Design
The LG P7550R3FA Washing Machine has a dimension of 795 x 470 x 975 mm which makes it convenient to store when not in use. It does not take up much space in your room and is easy to move around from one place to another. This washing machine comes with Magic Wheels which have a 360 degree movement that can rotate in any direction. This allows you to freely move it from one room to another effortlessly.
Lint Collector
The LG P7550R3FA Washing Machine features a lint filter that helps in collecting fibres that normally come out while washing clothes. Many a times, these fibres tend to get stuck in the pipes and thereby hampering the performance. With the lint filter, you can be rest assured that this issue is taken care of and your washing machines performance is at its peak level. Intense Fabric Care
The LG P7550R3FA Washing Machine comes with 3 wash programs to choose from for different types of fabrics. There is also an inbuilt collar scrubber for those tough collar stains that need extensive brushing. The roller jet pulsator also helps in building up friction to the clothes that result in the removal of dust and mites and thereby giving you a better wash quality. The wash quality is also enhanced with the presence of the machine unique soak process that soaks clothes in concentrated detergent solution for 20-25 minutes that help in loosening tough dirt particles.
Technology for Durability
With the Rat Away Technology, you can now keep your washing machine safe from rats. This technology uses a 3mm strong plastic cover with rat repellent chemical prevents rats from infesting your washing machine and causing damage.
| | | |
| --- | --- | --- |
| Brand | | LG |
| Model | | P7550R3FA |
| Model No | | P7550R3FA |
| Generic Name | | Washing Machine |
| Manufacturer | | LG |
| Power | | 360 Watts |
| Load Orientation | | Top Load |
| Operation Type | | Semi Automatic |
| Installation Type | | Floor Standing |
| Washer Capacity | | 6.5 KG |
| Dryer Capacity | | 5.5 KG |
| No Of Wash Programs | | 3 |
| Washing Technique | | Pulsator Wash |
| Washer & Dryer Filters | | Lint Filter |
| Warranty | | 2 years |
| Country Of Origin | | India |