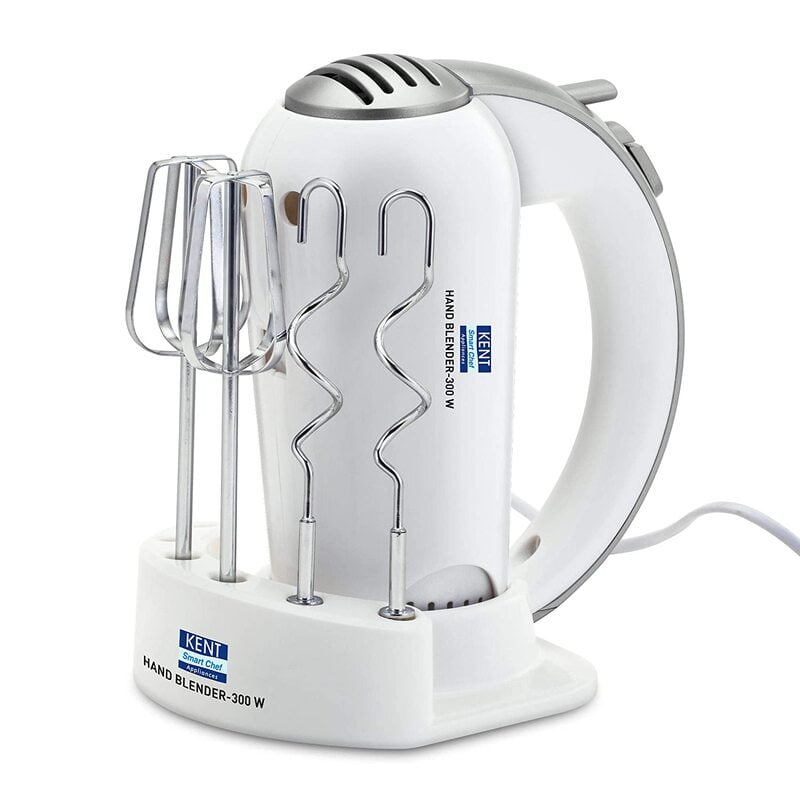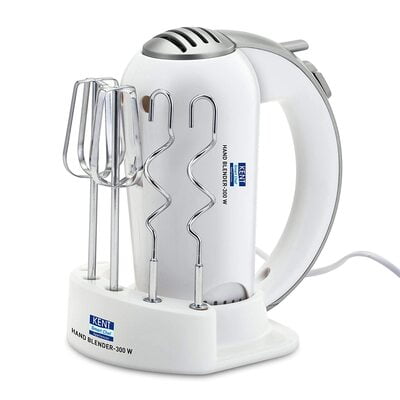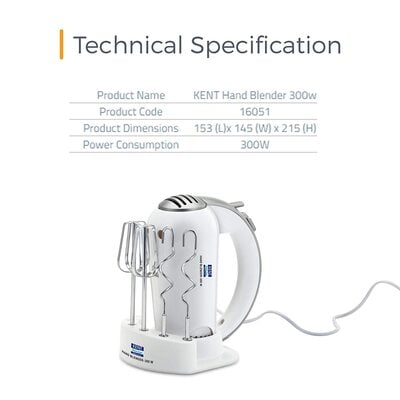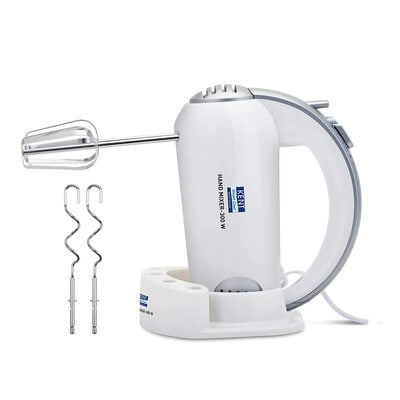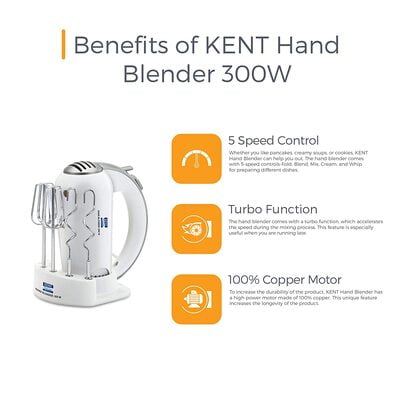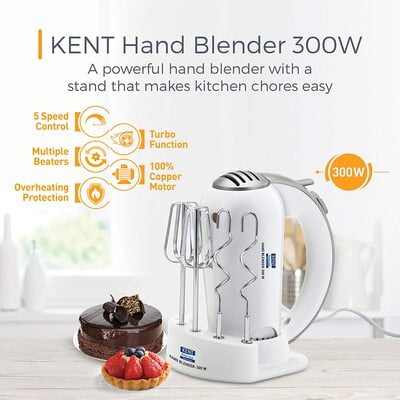 KENT Hand Mixer/Blender- 300 W, White
100% Authentic Genuine Branded Product

7 Days Replacement or Money Back Guarantee

Powerful blender comes with power of 300 Watts

It comes with 5 variable speed controls that helps in mixing ingredients

Turbo function feature

In-built over-heating protection

It comes with powerful copper motor to be ensure longevity

Food Grade Plastic to maintain hygiene

Equipped with multiple beaters dough hooks
KENT Hand Blender 300 W
KENT Hand Blender is a perfect appliance which enables you to smoothly carry out daily kitchen tasks. You can now mix, blend and whip food items in no time to speed up your cooking process. This powerful blender from KENT is enabled with turbo function which accelerates the speed of the mixing process. The powerful 300 W motor of this blender is made from copper which ensures long life of the appliance.
Five Variable Speed Control
Whether you like pancakes, creamy soups, or cookies, KENT Hand Blender can help you out. The hand blender comes with 5-speed controls-Fold, Blend, Mix, Cream, and Whip for preparing different dishes.
Multiple Beaters
To make your favourite dishes with perfection, KENT Hand Blender comes with multiple beaters and dough hooks. The two beaters and dough hooks help with blending, mixing and whipping the batter for cake and other kitchen recipes.
Overheating Protection
For the safety of the users, KENT Hand Blender has a feature to prevent the overheating of the appliance. The appliance automatically switches off in case of overheating.
Powerful & Durable Motor

This Hand Blender from KENT comes with a powerful motor made of 100% copper which ensures longevity and 30 W power which provides the best results with your cooking process.
300 watt hand blender