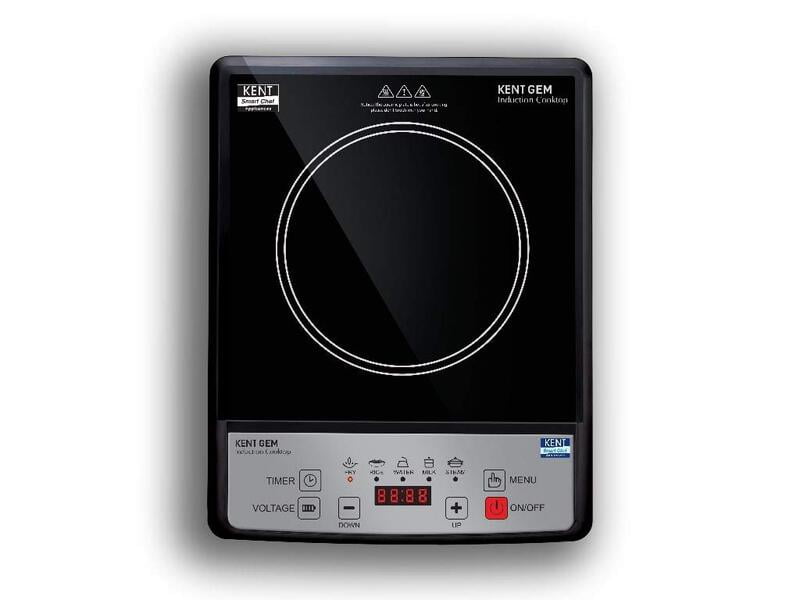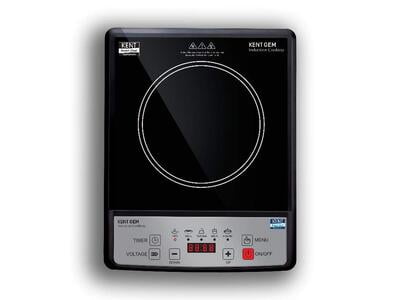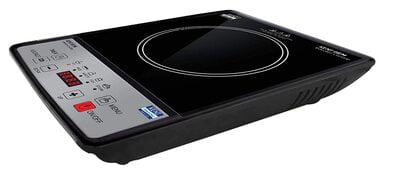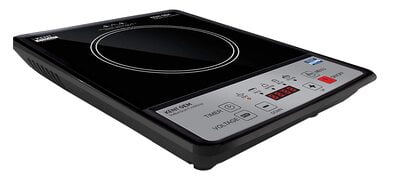 KENT GEM Induction Cooktop-16058, 1500 W
KENT GEM Induction Cooktop-16058, 1500 W
Energy efficient appliance
Safer than traditional gas and electric cooker
5 perset cooking options
Adjustable temperature function
Overheat protection with Auto Off feature
Preset timer function to let you cook when you want
Digital functions with LED display
Easy-to clean design
Warranty: 1 year warranty provided by the manufacturer from date of purchase
Power: 1500 watts; Operating Voltage: 220 - 240 volts
Includes: Induction Cooktop- 01, User Manual
KENT GEM Induction Cooktop-16058, 1500 W
Now, forget the traditional way of cooking and switch to easy and hassle-free KENT Gem Induction Cooktop. The multi-functional appliance is ideal for fast, safe and efficient cooking. The induction cooktop is an appliance that uses advanced induction technology, which makes it safer than traditional gas stoves.
KENT GEM INDUCTION COOKTOP
You can now cook your favourite meals even with your fan on. With smart features and 5 pre-set functions, you don't have to worry about safety, cleaning or changing the temperature for varied cooking. Experience safe and efficient cooking with KENT Gem Induction Cooktop.
| | | |
| --- | --- | --- |
| | | |
| Five Pre-set Functions | . | Adjustable Temperature |
| KENT Gem Induction Cooktop has 5 pre-set functions which makes cooking quick and easy. These functions include automatic operation for milk, rice, water, steaming and frying. Just select the desired function and your appliance will adjust the heat accordingly. | | KENT Gem Induction Cooktop automatically adjusts the temperature depending on dishes that you are cooking. This unique feature ensures that food is cooked in the optimum temperature for the perfect taste. |
| | | |
| --- | --- | --- |
| | | |
| Digital Functions with LED Display | . | Easy to Clean |
| This induction Cooktop has digital functions with LED display and simple controls. For every selected mode on KENT Gem Induction Cooktop, an appropriate LED lights up that displays the status of settings | | KENT Gem Induction Cooktop has a flat glass top which makes it easy to clean the appliance and remove all stains. |