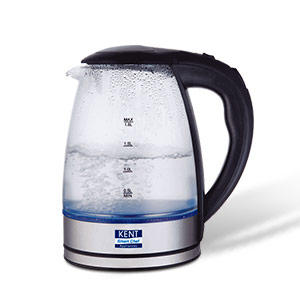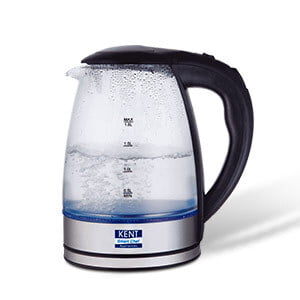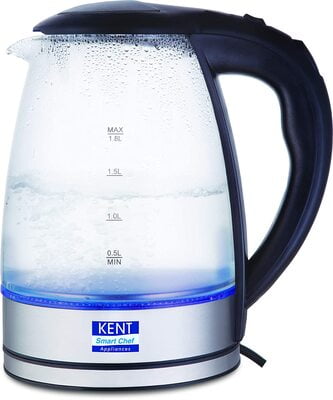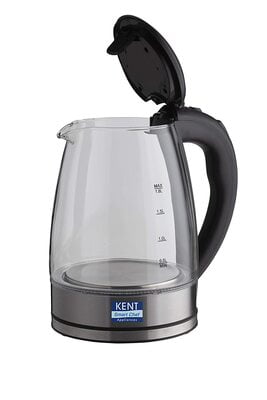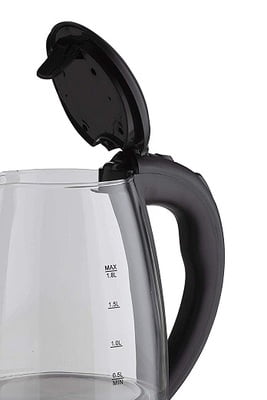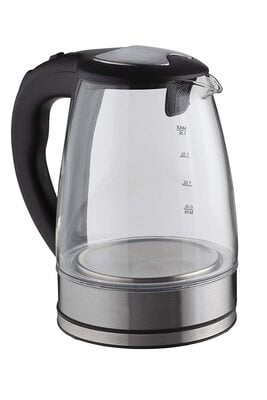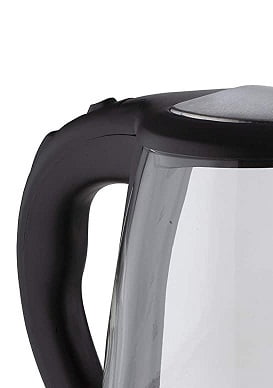 KENT Elegant Electric Glass Kettle (Silver)
KENT Elegant Electric Glass Kettle (Silver)
Get 100% Branded Products Only
7 Days Replacement Guarantee
Power - 2000 Watts Power Consumption

Capacity - 1.7 Liter Useful for Tea, coffee and boils

LED Illumination and Auto Shut-Off Feature



360° rotating base

Durable and Long-lasting
KENT Elegant Electric Glass Kettle (Silver)
Kent Elegant Electric Glass Kettle 1.8 L capacity 2000 W power High borosilicate glass body for hygiene Automatically switches off after boiling LED to indicate "switch-on" made Protection from Dry-boiling
Boil water safely and quickly
with this electric kettle from Kent. This kettle features a 360-degree Rotating Base that lets you plug the appliance in any direction. Thanks to the stainless steel heating plate, the heat will be evenly distributed.
KENT Electric Kettle Glass
Designed for total safety and a hygienic process, this electric kettle glass is made of the strong borosilicate glass body and concealed heating plate with a stainless steel cover. This means the kettle can easily withstand temperature changes and ensures a safe operation. Its large capacity can boil enough water to prepare a nice cup of coffee, tea, soup, or noodles in just a few minutes Also, the auto shut-off feature offers protection against overheating and dry boiling.
1.7 Ltr Kettle for Your Daily Needs
This modern kitchen appliance comes with a capacity of 1.7Ltr that boils enough amount of water to meet your daily needs. It can easily pour around 6 cups of water for brewing tea or coffee or making oatmeal.
Designed for Ultimate Safety
Its cool-touch handle provides a safe grip while pouring. The borosilicate glass body is for greater visibility and a safe boiling process, while the concealed heating plate ensure that there is no contact of the water with any electrical parts.
The 360° rotating base is a great feature of the electric kettle that allows you to remove it from the base and makes pouring a very convenient process.
LED Illumination and Auto Shut-Off Feature
It is equipped with a blue LED light that glows when it turns on and the auto shut-off feature with automatically shuts it down and protects your kettle from overheating and dry-boiling.