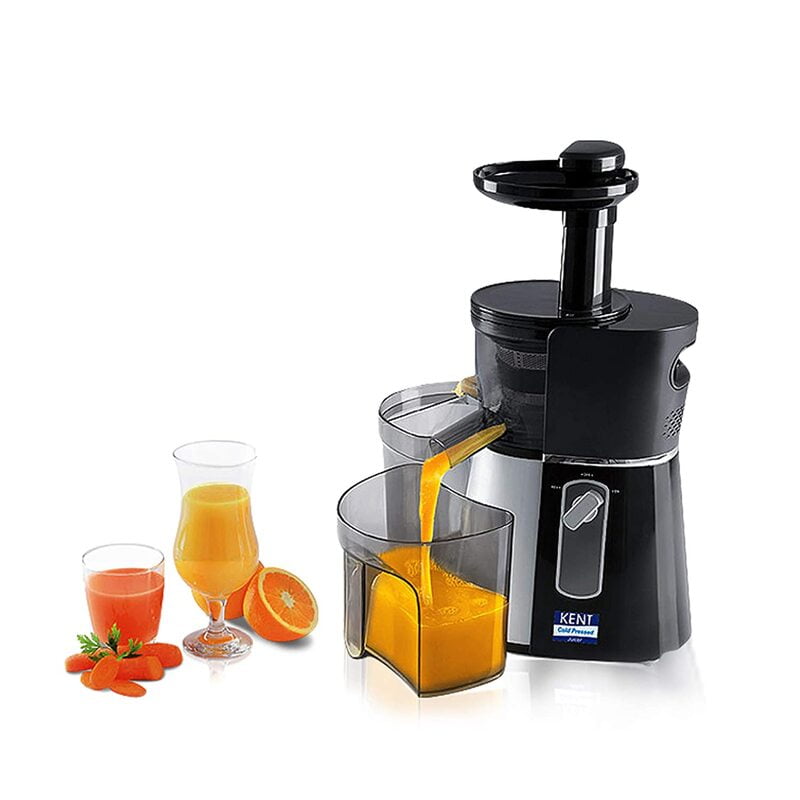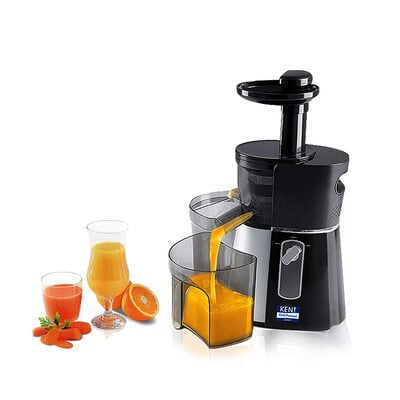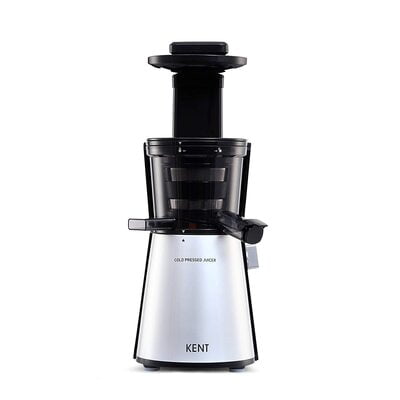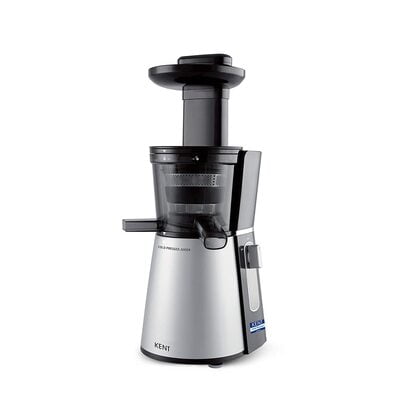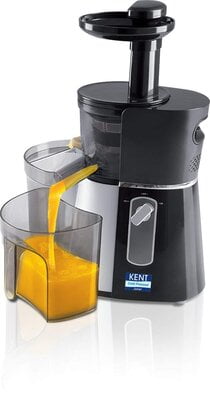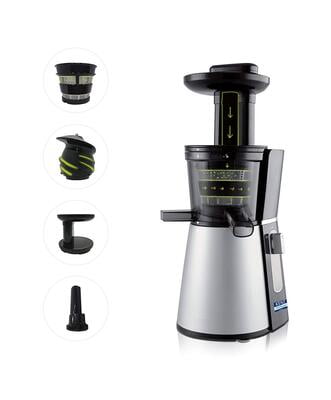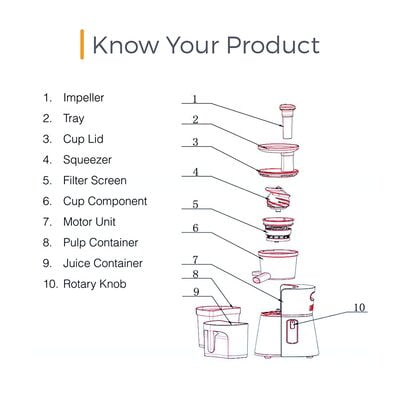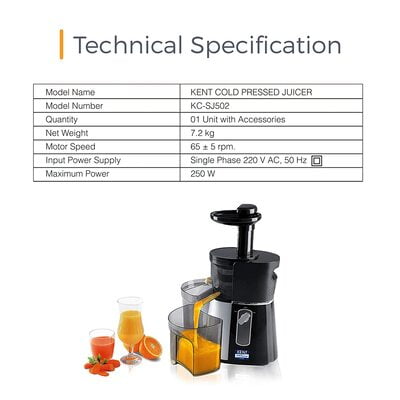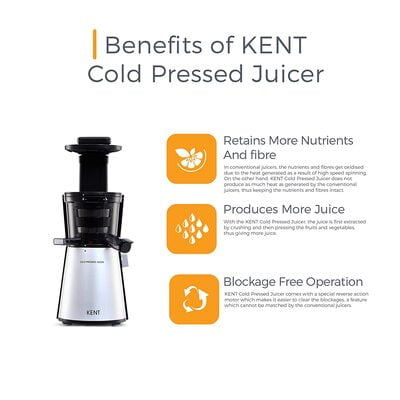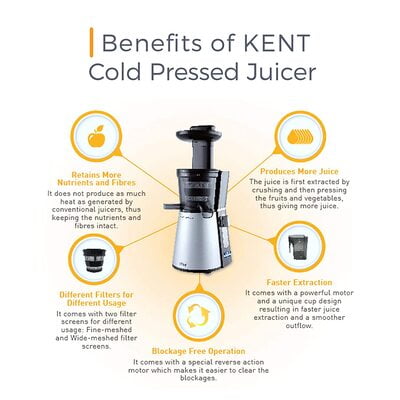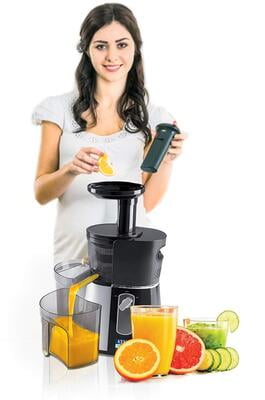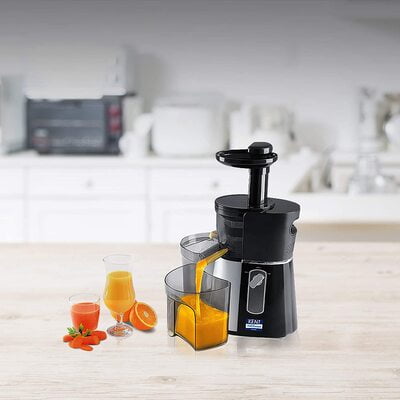 KENT Cold Pressed Juicer (Black)
KENT Cold Pressed Juicer (Black)
Low-speed squeezing ensures preservation of fibers, nutrients and original taste
Reverse motar action to clear blockages
Kent cold pressed juicer comes with a unique juice outflow passage, allowing juice to quickly & effortlessly
The body material is made for food grade plastic
Easy to assemble and disassemble the appliance components also easy to clean
Input Power Supply: Single Phase 220 V, AC 50 Hz
Motor Speed: 65+- 5 RPM
7 Days Replacement Guarantee
KENT Cold Pressed Juicer (Black)
PRODUCES MORE JUICE For same quantity of green vegetables and fruits, KENT Cold Pressed juicer yields more juice than conventional juicers. It can also process nuts for the yummiest almond or cashew nut milk shakes, which is not possible with conventional juicers.
KENT Cold Pressed Juicer
It's time to stop drinking ready-made fruit juices full of preservatives and switch to healthy juices made with KENT Cold Pressed Juicer. The low speed squeezing processing, and less heat generation ensures that the nutrients and fibers remain intact, so that you get nutritious and tasty juice.
What makes KENT Cold Pressed Juicer Unique ?
| | | |
| --- | --- | --- |
| | | |
| Low Speed Squeezing | . | Reverse Action Motor |
| A unique feature of KENT Cold Pressed Juicer is its low squeezing speed. The juicer squeezes the vegetables and fruits slowly which preserves the healthy enzymes and also delays the oxidation process. | | The cold pressed juicer has a reverse motor feature, which makes it easy to clear the blockages. The appliance also comes with a separate container for pulp waste collection. |
| | | |
| --- | --- | --- |
| | | |
| Powerful Motor | . | Retains more Fiber and Nutrients |
| The appliance comes with a powerful motor and unique cup design, which helps in faster extraction of juices and also helps in a smooth outflow. | | As a result of low squeezing speed, KENT Cold Pressed Juicer doesn't produce as much heat as conventional juicers, thereby retaining more fiber and nutrients. |
| | | |
| --- | --- | --- |
| | | |
| Produces more Juice | . | Prepare Milkshakes |
| For the same quantity of vegetables or fruits, KENT Cold Pressed Juicer extracts a higher quantity of juice as compared to the conventional juicers. | | KENT Cold Pressed Juicer can also process nuts so that you can prepare yummy cashew nut or almond milk shake, which is not possible with conventional juicers. |