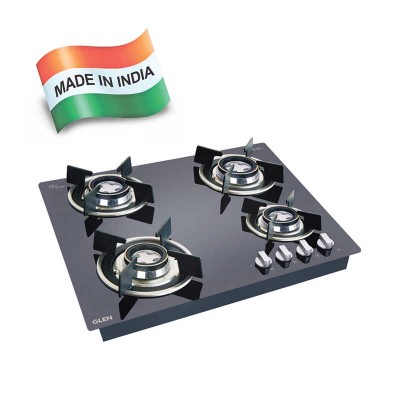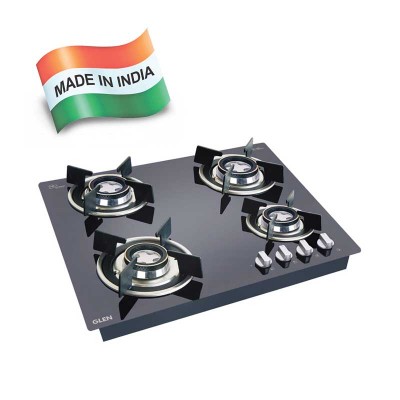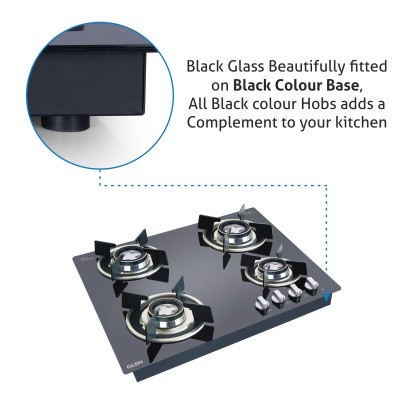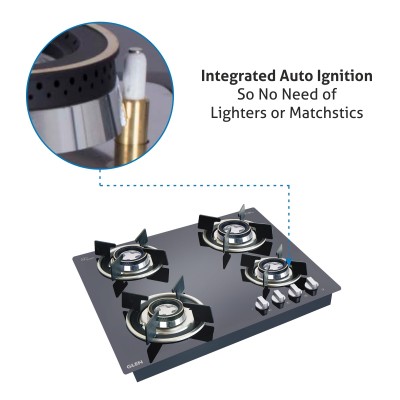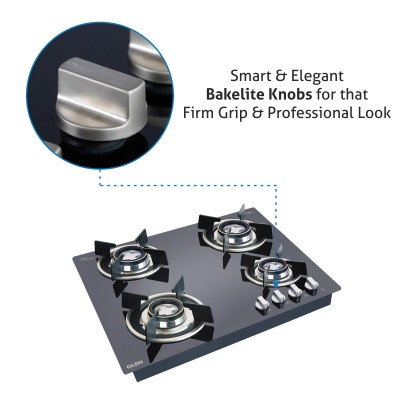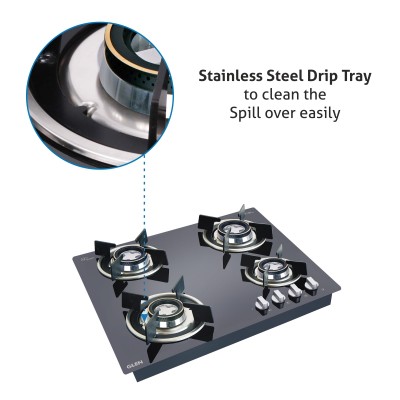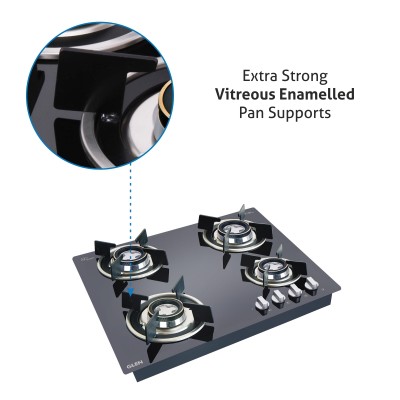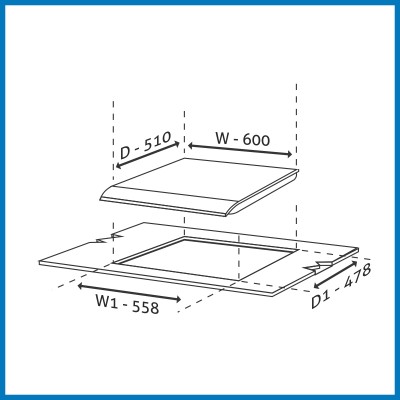 Glen Built In Hob Top 1064 RO HT Double Brass
A 4 burner built in glass hob top in black finish having Forged Brass Burner & Double Ring Flame for Indian cooking.
Get 100% Branded Products Only
7 Days Replacement Guarantee
2 year standard warranty on Hob
Forged Brass Burners with Double Ring of Flame for Indian Cooking
Can be used as Hob Top or Built-in as per requirement
8 mm thick toughened glass top
Stainless steel drip tray
5 Year warranty on toughened glass (Applicable on Online Registration)
GLEN BUILT IN HOB TOP 1064 RO HT DOUBLE BRASS
The Glen Glass Hob Top 1064 has manufactured metal burners with twofold ring of Flame for Indian Cooking. It tends to be utilized as hob top or implicit according to necessity. It has 4 burners including 2 major burners and 2 little. It accompanies 8 mm thick hardened glass top which is scratch safe and simple to clean. It has solid glassy plated MS Pan backing and Stainless steel trickle plate to clean the overflow without any problem. Empowered with multi sparkle auto start, this hob additionally has Italian gas valve for all out security. The savvy and rich Bakelite handles permits simple activity with strong hold.
Features:
2 year standard warranty on Hob
Forged Brass Burners with Double Ring of Flame for Indian Cooking
Can be used as Hob Top or Built-in as per requirement
8 mm thick toughened glass top
Stainless steel drip tray
Smart & elegant Bakelite knobs
Strong vitreous enamelled pan supports
Italian gas valve
Integrated auto ignition 1.5 V
Support only LPG Gas (on request convertible to PNG Gas on chargeable basis
Cooking Output:

Forged Brass Burner with Double Ring Flame specially developed for Indian cooking
2 big & 2 small burner
Hob Finish : Glass
Number of Burners : 4
Burner Type : Double Ring Forged Brass Burner
Number of Double Ring Small Burners : 2
Number Of Double Ring Burner : 2
Gross Weight (Kg.) : 14.800
Glass : Toughened 8 mm thick
Support Type : LPG Gas (on request convertible to PNG on chargeable basis)
Colour : Black
Knob Type : Bakelite Knobs Painted
Pan Support : Strong vitreous enamelled
Net Weight (Kg.) : 12.700
Total Gas Rating (g/h - kcal) : 624-6807
Gas Rating - DB Burner Big 2.2 (g/h - kcal) : 177-1930
Gas Rating - DB Burner Small 2.2 (g/h - kcal) : 135-1474
Auto Ignition : Battery operated D Size Battery
Gas Valves : Italian Gas Valve
Auto Ignition (Voltage) : DC 1.5 V Battery