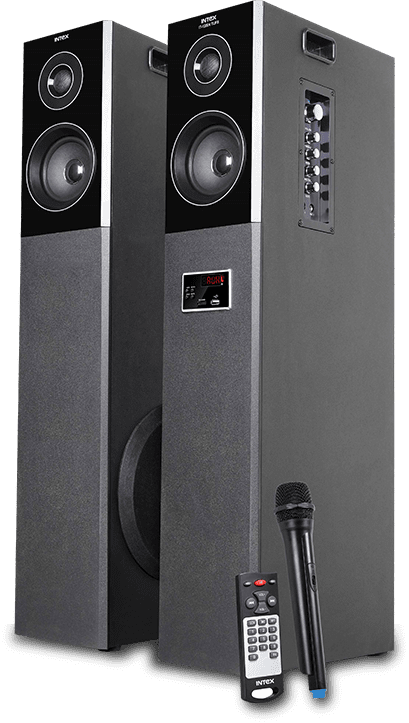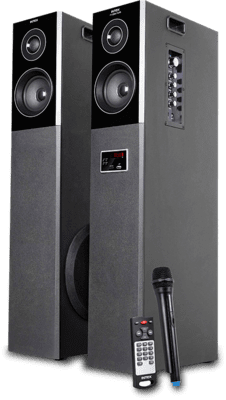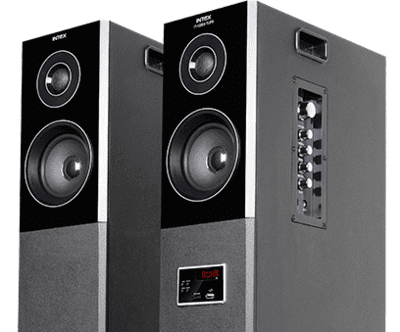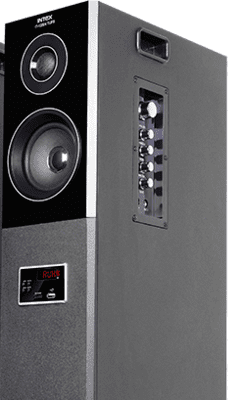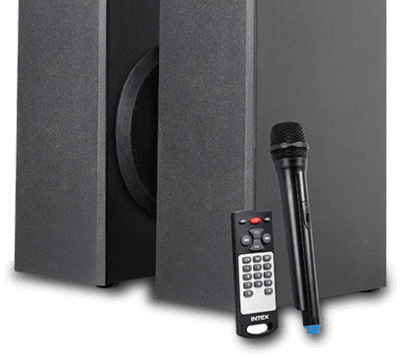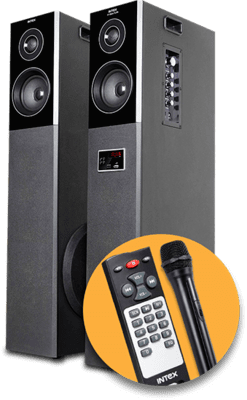 Intex IT-TW XM 12004 TUFB Tower Speaker
Get 100% Branded Products Only
7 Days Replacement Guarantee
FM Radio

Cordless Mic

TF Playability

USB Playability

AUX Playability

2.0 Tower Speaker

Bluetooth Connectivity

Digital Control enabled

Analog Controls for volume, bass, treble

Intex IT-TW XM 12004 TUFB Tower Speaker
Dillimall Present The Intex IT-TW XM 12004 TUFB Tower Speaker. It comes with dual wired and wireless mic and in various modes, Fully functional remote control for music at your fingertip and Analog controls for volume, bass, treble.
The Intex TW-XM 12004 TUFB tower Speaker is one of the best to make your party the talk of the town with its amazing sound quality and design. Let the beat drop and double the fun with it. Have that never-ending party experience with which provides you with various connectivity options of USB/FM/TF/BT/AUX. Its LED display soothes your eyes while partying with awesome beats and brings out the dancer in you. The TW XM 12004 TUFB tower speaker also power packed with an output of 50W + 50W so, immerse yourself in the powerful sound quality.
Sound Like Never Before




Beat The Bass

The stupendous IT-TW XM 12004 TUFB Tower speaker stands out to rock your party with its amazing sound.

Designed to perfection in such a way that it adds to the beauty of your home.

With a stylish LED display and smooth analog , experience the high bass and double the fun of your house party. Celebrations will be at their peak with Intex IT-TW XM 12004 TUFB Tower Speakers.






Party Till You Drop




Stun The Onlookers

Dance to those awesome beats and decide. Be the DJ of your own party and easily connect the tower speaker with USB/FM/TF/BT/AUX. Change the party aura and sing along with a Cordless MIC. Be the party changer!




Listen as well as see! With LED display the speaker gives you the experience like never before. Fully automatic function allows you to rule the party your way.