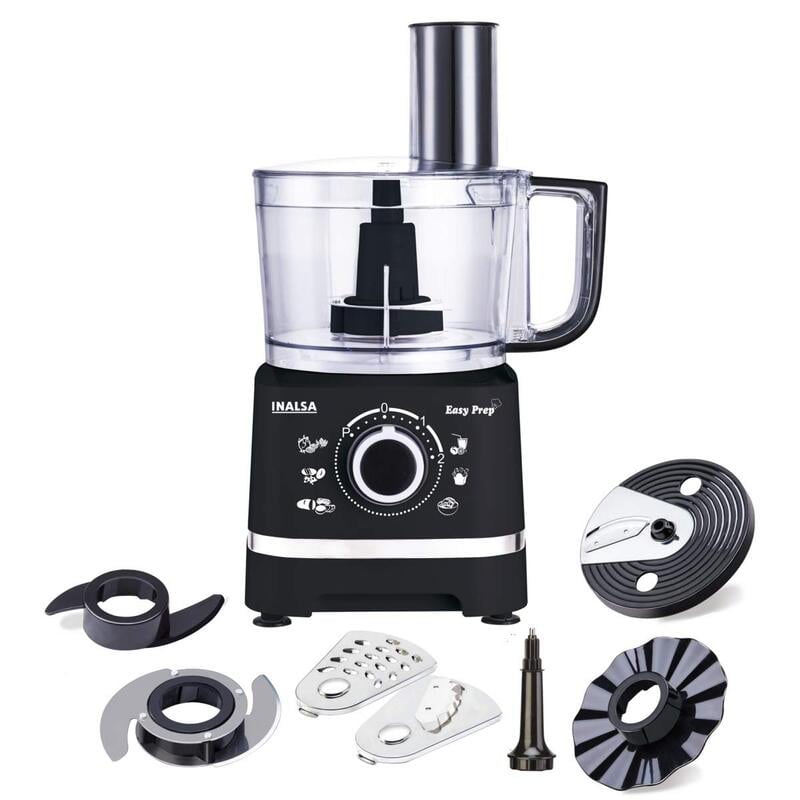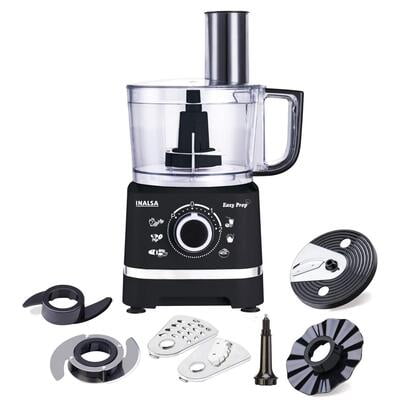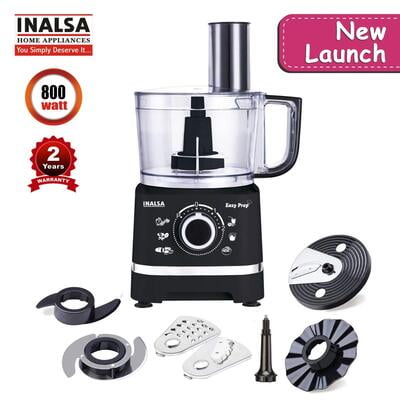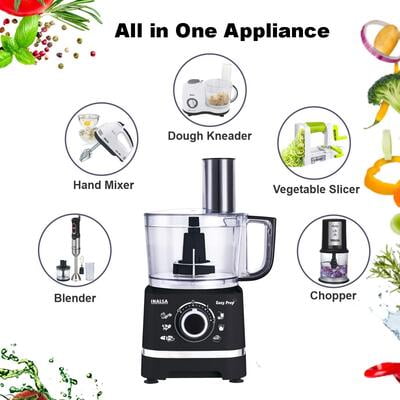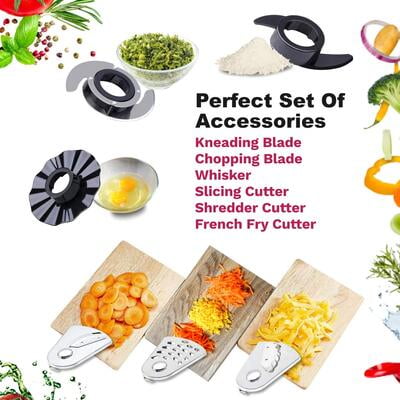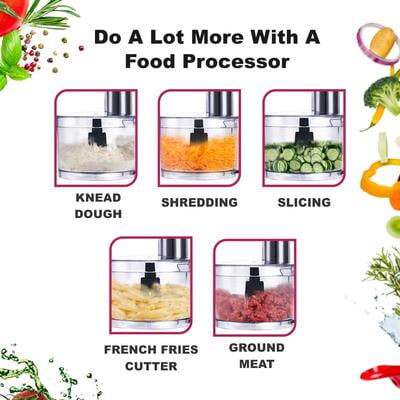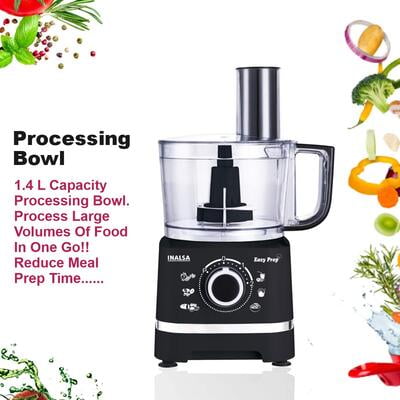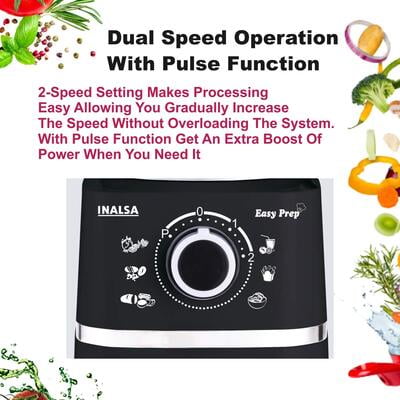 Inalsa Food Processor Easy Prep
Get 100% Branded Products only
7 Days Replacement Guarantee
800 watt powerful motor with 100% Pure Copper Motor

Overload Protector and Child Lock Safety Function

2 speed setting with pulse function

2 Year Manufacturer Warranty

Inalsa Food Processor Easy Prep 800-Watt
Want to prepare a meal faster, Inalsa's Easy Prep food processor makes the whole process easier. You no longer have to grind, chop, and dice with your hands. 1.4 L large capacity and 800-Watt powerful motor, this food processor has a wide range of accessories for your slicing, shredding, cutting and chopping needs. Powerful chopper provides superior chopping performance. All you have got to do is use one of these multipurpose appliances to do your work in a jiffy.
BRING YOUR FAMILY TOGETHER WITH INALSA EASY PREP FOOD PROCESSOR
If you enjoy cooking then you know the joy of sitting down with those you love to share a meal together. Something that's not always easy to do with our increasingly busy lifestyles. INALSA EASY PREP FOOD PROCESSOR takes you to a whole new level of food preparation with maximum ease and minimal effort. From slicing, grating, mashing and pureeing EASY PREP takes care of your cooking tasks..With the addition of multi-functional attachments your machine becomes more than just a food processor, it makes you a professional chef in your home. Expanding the capabilities to allow you to create your own soups, smoothies, baby foods, sauces, dips and much more. The possibilities are endless with your very own EASY PREP. This appliance is simple, efficient, robust and versatile. With its 100% pure copper motor of 800 Watts, food preparation has never been so easy. It adjusts the power required for which ever task you have asked of your food processor.
100% Pure Copper Motor
800W powerful motor for fast processing.

Take Hold Of Your Food Preparation
For chopping veggies, preparing leafy salads, sliced potato chips, diced healthy fruits, knead atta dough, breads , pizza dough, pasta, biscuits, piecrust, cake dough , blend purees, spice seeds, shell peas, mince garlic, create crumbs, make sauces & dips, chop nuts, prepare smoothies, shakes, make peanut butter, your own mayonnaise, whipped cream, homemade butter, whisk eggs, blend soup, transform granulated sugar to powdered sugar.

Wide Range Of Accessories

Chopping Blade
Kneading Blade
Whisker
Shredder Cutter
Slicing Cutter
French Fry Cutter
| | | |
| --- | --- | --- |
| Brand | | Inalsa |
| Model | | Easy Prep |
| Model No | | Easy Prep |
| Generic Name | | Food Processor |
| Manufacturer | | Inalsa |
| No. Of Blades | | 2 |
| Blade Types | | Chopping blade, Kneading blade |
| Motor Type | | 100% pure copper motor |
| Functions Supported | | Shredding, Slicing, Atta Kneading, French fries Cutting |
| No. Of Functions | | 3 |
| Speed Control | | 2 speed setting with pulse function |
| Material of Housing | | Plastics |
| Colour | | Black |
| Warranty | | 2 years |
| Country of origin | | China |