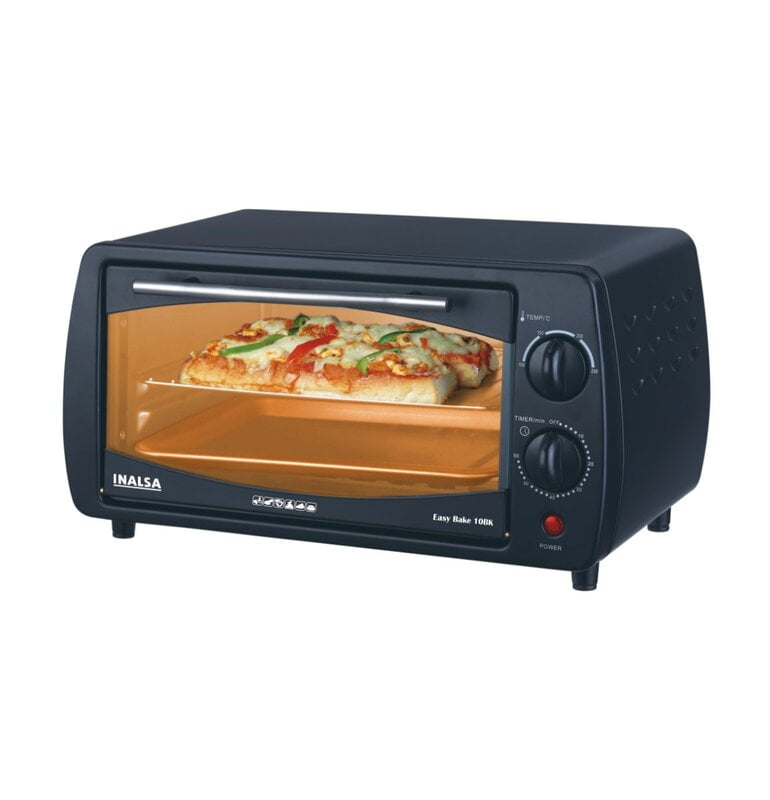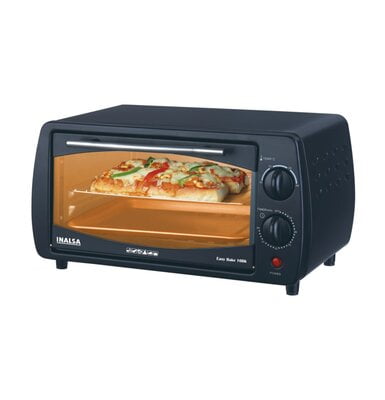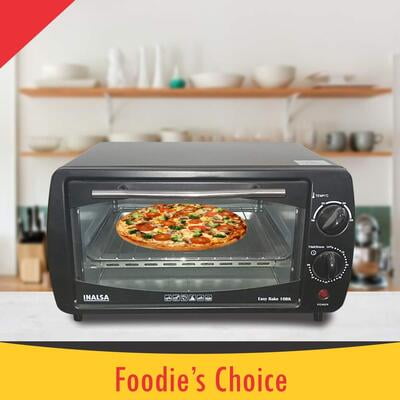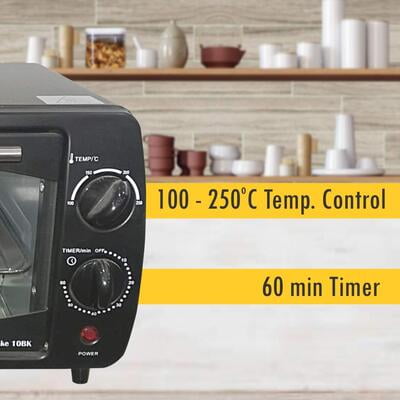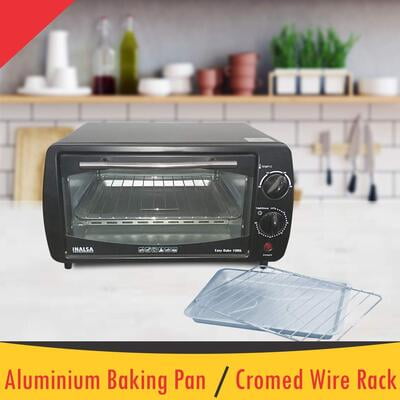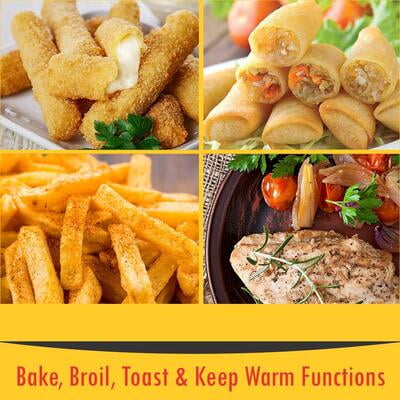 Inalsa Easy Bake 800-Watt 10-Litre OTG
Inalsa Easy Bake 800-Watt 10-Litre OTG
Get 100% Branded Products Only
7 Days Replacement Guarantee
Rust proof powder coated body
60 minutes timer
100-250 degree celsius temperature control
Power indicator
Grill tray and bake tray
Stainless steel with powder coating
Capacity: 10 liters
Warranty: 2 year warranty provided by the manufacturer from date of purchase
Power: 800 watts; Operating Voltage: 240 volts
Includes: 1 OTG, Baking pan, Chrome wire rack, Chromed handle, Instruction manual cum warranty card, Recipe book
Inalsa Easy Bake 800-Watt 10-Litre OTG
Want to shift from the conventional ways of cooking? Then buy the Inalsa 10-Litre Oven Toaster Grill and stir up delicacies in no time at all, without breaking your budget. Whether you want to use it for cooking a roast or defrosting leftovers, this oven will serve as your loyal friend in the kitchen. You can enjoy fireless cooking on the appliance and make sure that you are free from all potential fire hazards and are safe in your kitchen.
Inalsa Easy Bake 800-Watt 10-Litre OTG
Inalsa Easy Bake 10BK
Making something to eat doesn't have to be difficult. In fact, with the right appliance it's quite simple. Enjoy lightly browned and bubbly brochette or prepare chicken nuggets for the children in minutes. This compact toaster oven lets you toast golden brown bread slices or cook pizzas with a tender, crispy crust in less time. You can make a variety of foods by easily switching cooking modes with the slide of a lever. No need to heat up the conventional oven, this trusty machine has four functions that will have you cooking in a hurry-bake, broil, toast, and keep warm settings take care of all your cooking tasks.
The large window and timer with stay-on functionality allow you to cook exactly to your specifications. The large glass door lets you keep an eye on your food during cooking.
Rust proof powder coated body

60 minutes timer

100-250 degree celsius temperature control

Power indicator

Grill tray and bake tray

Stainless steel with powder coating

Capacity: 10 liters
Large Interior Capacity

This counter-top oven has a large interior that will give you true second-oven convenience. This oven will accommodate a variety of foods from thin pizzas to thick roasts with its two rack positions, allowing you to place food at the appropriate level for proper cooking.

Great Features-
| | | |
| --- | --- | --- |
| | | |
| Enameled Baking Tray and Steel Wire Rack | . | Toast, Bake, and Broil |
| The enameled baking sliding grill tray assures long lasting good looks, easy maintenance and better baking performance in everyday use. The steel wire rack makes the OTG perfect for various grilling needs | | Choose toast to toast garlic bread or to make your favorite bagels, English muffins, and waffles. Bake chicken breasts, pizzas, or even a casserole. The broiling feature is great for salmon, steaks and vegetables. Chicken nuggets, mozzarella sticks, egg rolls, mini quiches or whatever you're craving. All done in your toaster oven. |
Dual Position Rack
Place food right under the broiler or make room for large items. High and low oven rack positions provide the versatility to have great results for all foods.