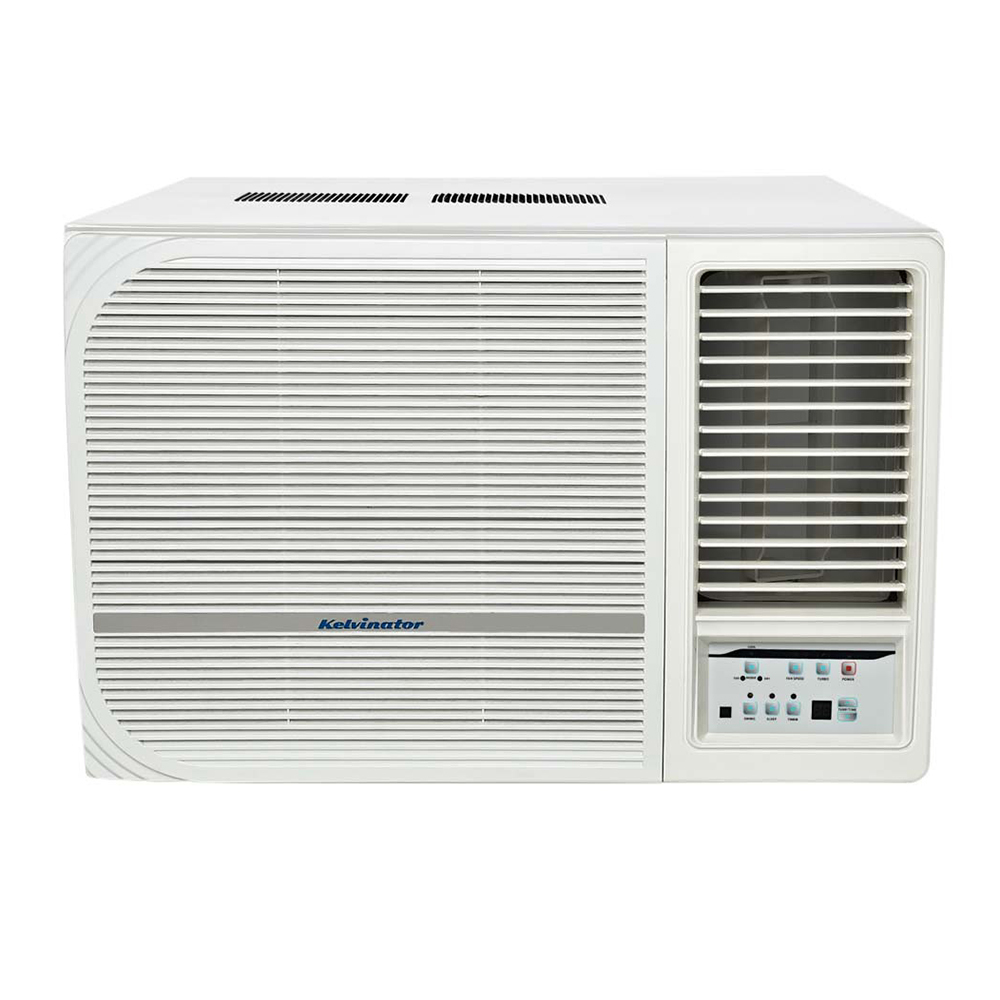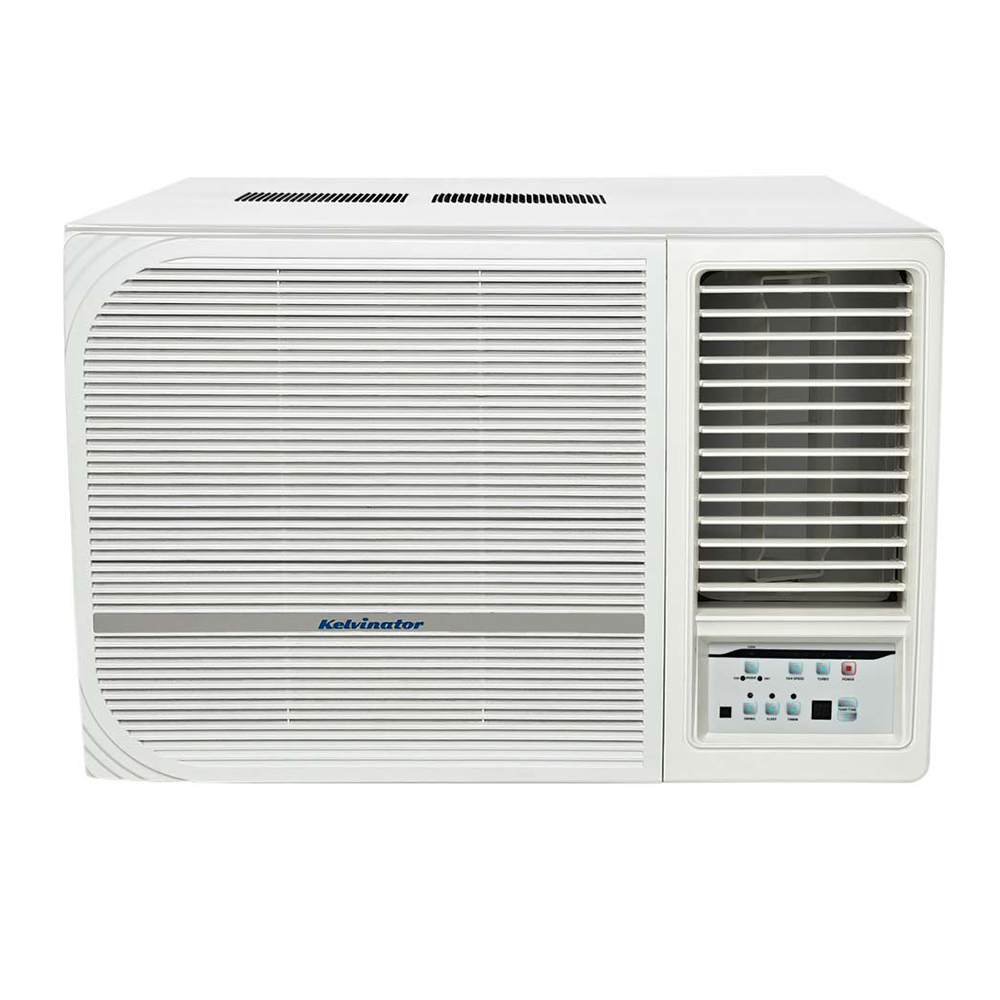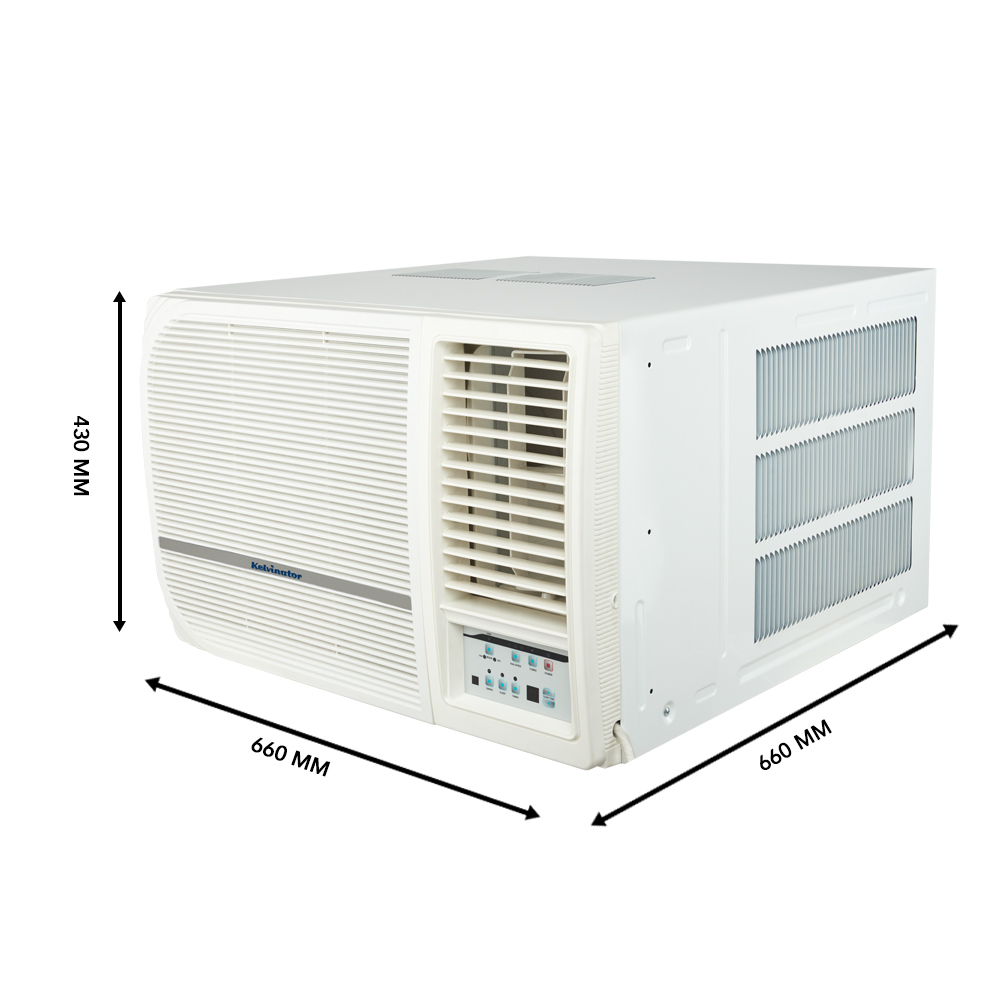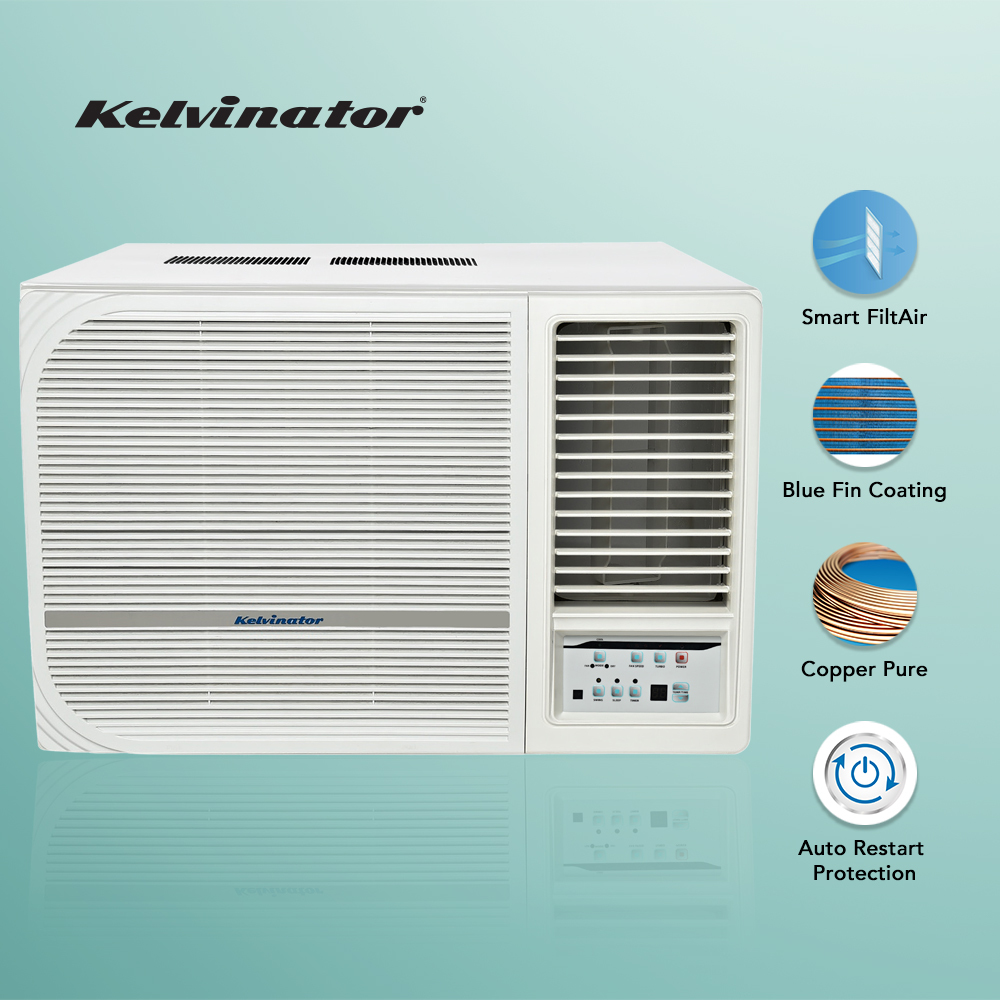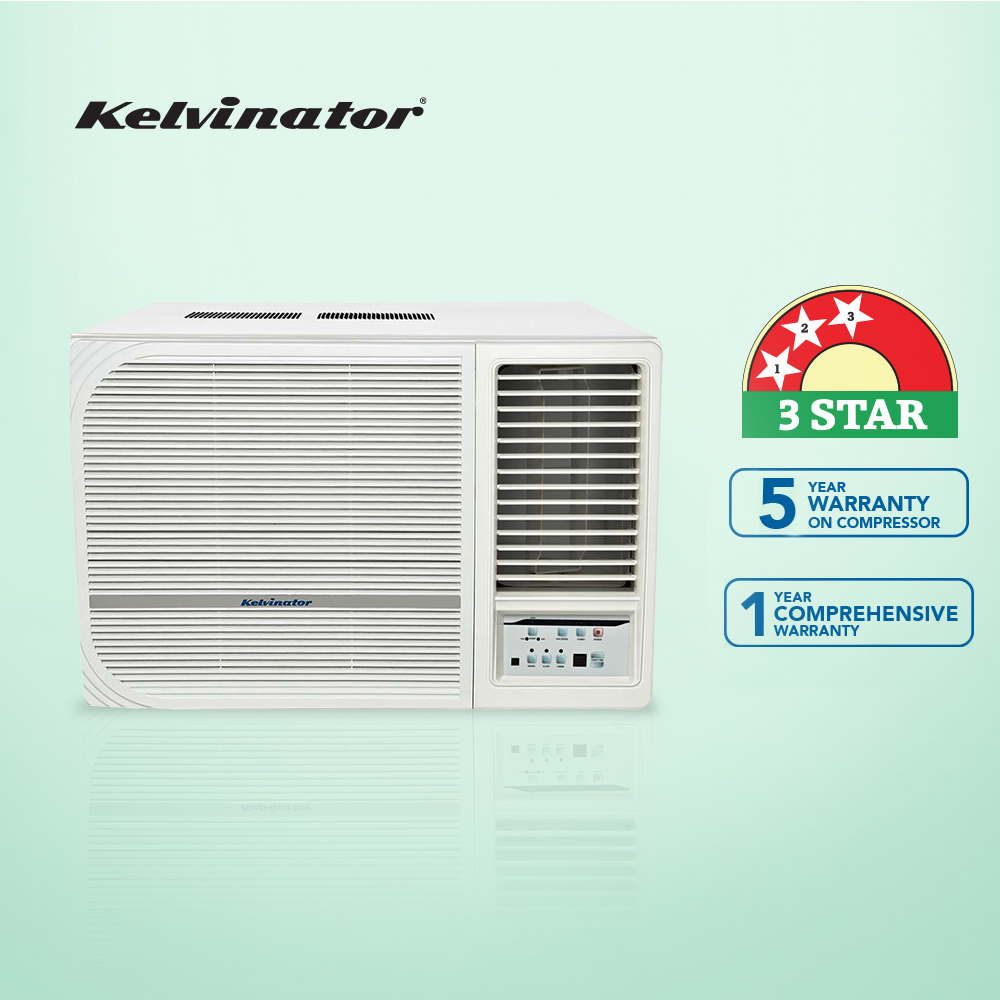 KELVINATOR Window 1.0 TFS3S KAW-Y12310B with blue fin coating
Get 100% genuine and authentic products
7 Days replacement guarantee
5 Years Compressor Warranty
Blue Fin Coating
SmartFiltAir
100% Copper
Auto Restart Protection
Modes- Cool, Dry, Fan, Auto, Sleep, Turbo and Eco
LCD Remote
Independent Dehumidification
Blue Fin Coating
Better resistance along with better care.
Protection for your Air Conditioner is important too! A blue fin epoxy coating on the condenser prevents water droplets, salt or any form acid from accumulating in the coil. As a result, it also amplifies the cooling capacity of your Air Conditioner by allowing the refrigerant to conduct better heat, thereby increasing the Air Conditioner's life span.
100% Copper
Improved cooling with long-lasting performance.
Our Air Conditioner is built to last long, really long! Kelvinator Air Conditioners use 100% copper for all the parts, be it the evaporator coil, the condenser coil or the connecting tube. This means that your Kelvinator Air Conditioner, will provide efficient cooling every time while fighting against corrosion and save electricity at the same time.

Auto Restart Protection
Guards compressor against power cuts.
The Kelvinator Air Conditioner is always protected! Frequent power cuts often put stress on the Air Conditioners compressor. Whenever your Air Conditioner is switched ON and OFF in a short span of time, the compressor automatically restarts only after 3 minutes, to ensure that there is no damage caused to the compressor.

Turbo Mode
Turbo Mode cools your room effectively by operating at the highest fan speed.
Eco Mode
Eco Mode adjusts airflow according to the default room temperature (24oC), thereby reducing energy bills.

| | |
| --- | --- |
| General Information | |
| Model | KAW-Y12310B |
| | |
| Series | W200+ |
| | |
| Air Conditioner Type | Window |
| | |
| Brand | Kelvinator |
| | |
| | |
| ISEER Value | 3.04 |
| | |
| Approx. Room Size | Upto 110 sq.ft. |
| | |
| Tonnage | 1 Ton |
| | |
| Auto Air Swing | Yes |
| | |
| Auto Clean Function | No |
| | |
| Hot & Cold | No |
| | |
| | |
| DC Inverter Technology | No |
| | |
| Air Direction | 2 Way |
| | |
| Filter Types | PM 2.5 Filter |
| | |
| Max. Air Circulation | 459.09 CFM |
| | |
| Noise level | 58 dB |
| | |
| Refrigerant | R-32 |
| | |
| Speed Settings | 4 Speeds- Auto, Low, Medium, High |
| | |
| | |
| Wi-Fi Enabled | No |
| | |
| | |
| Depth (Main Unit) | 66 cm |
| | |
| Width Main Unit | 66 cm |
| | |
| Height (Main Unit) | 43 cm |
| | |
| Weight (Main Unit) | 53000 gram |
| | |
| Colour | White |
| | |
| | |
| BEE STAR Rating Disclaimer | Ratings are valid for a specific duration of time and may undergo revisions from time to time. |
| | |
| BEE STAR Rating | 3 Star |