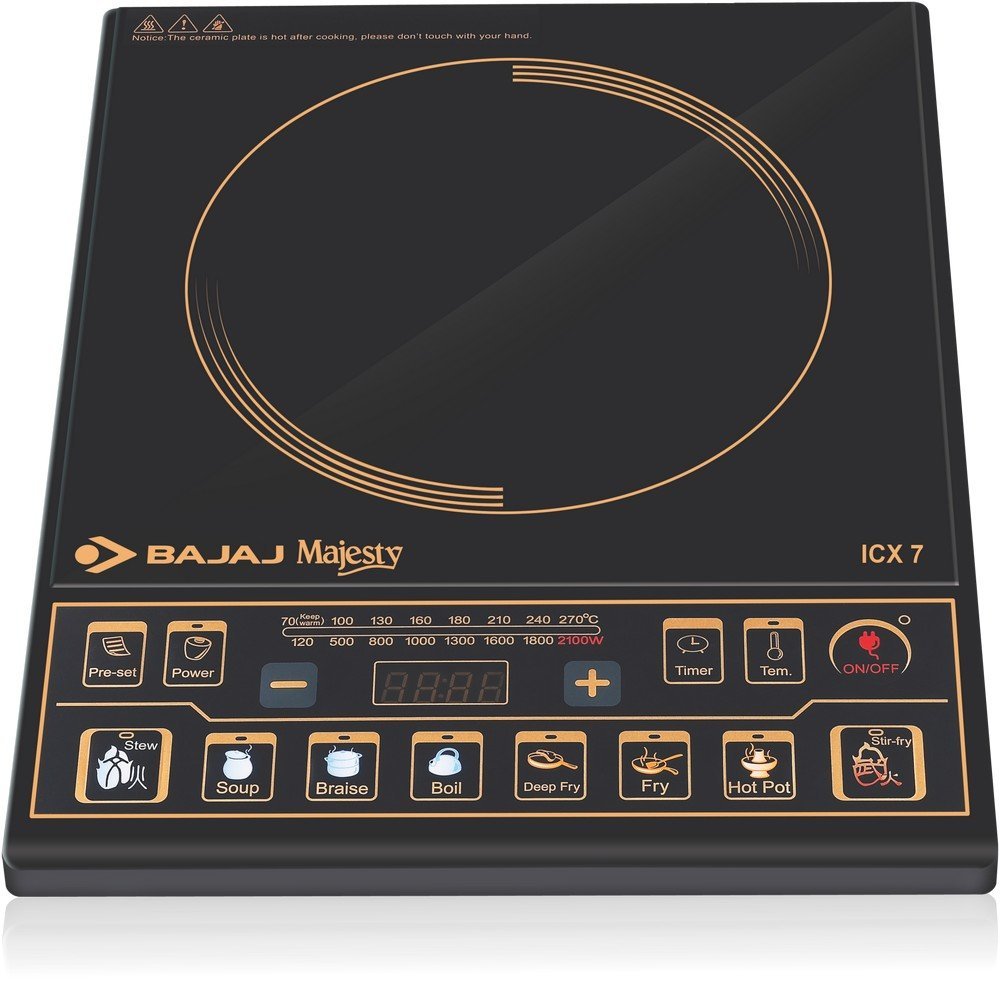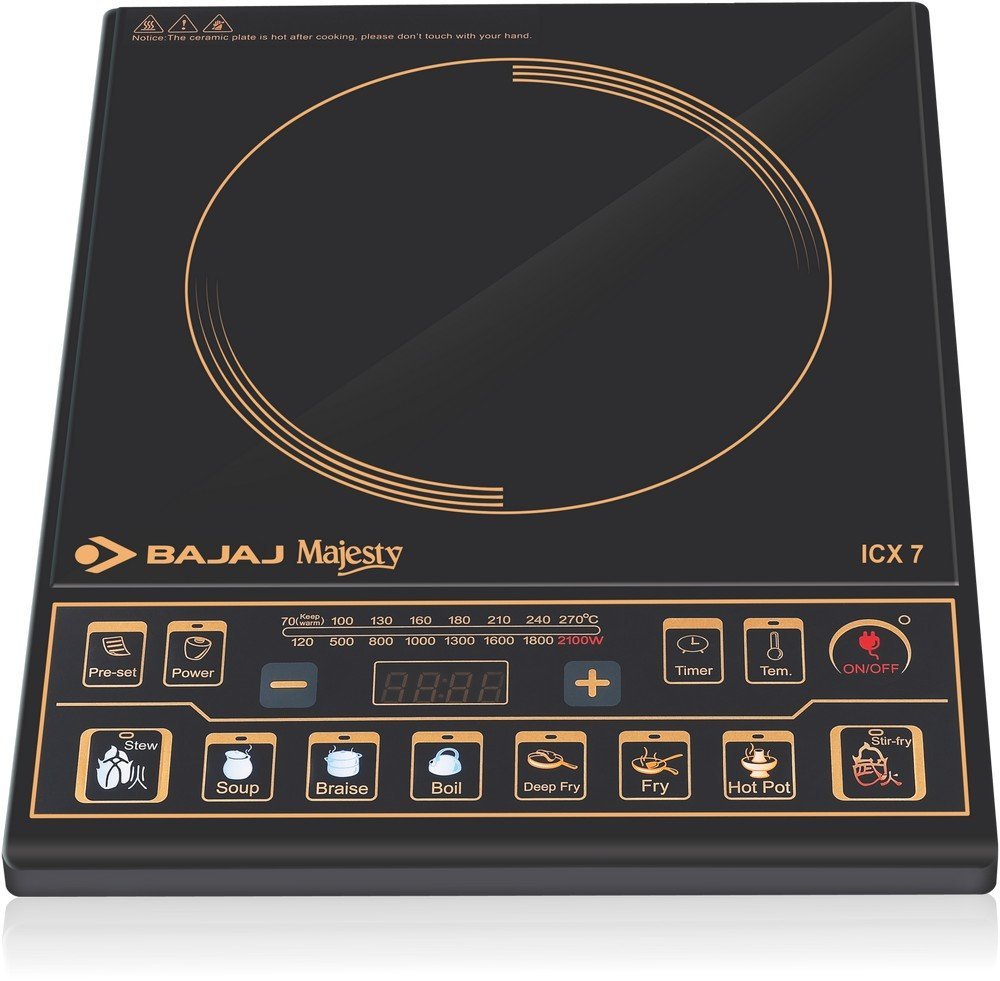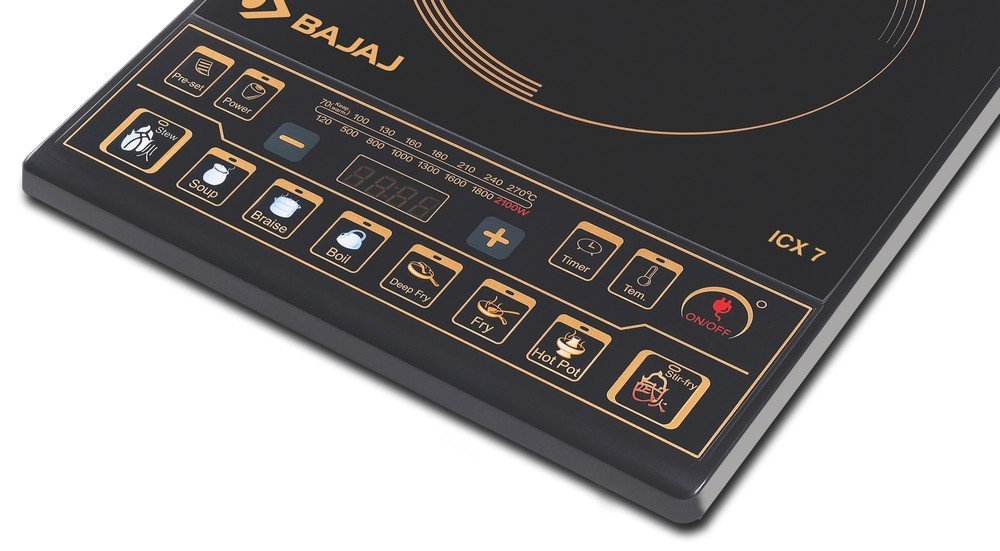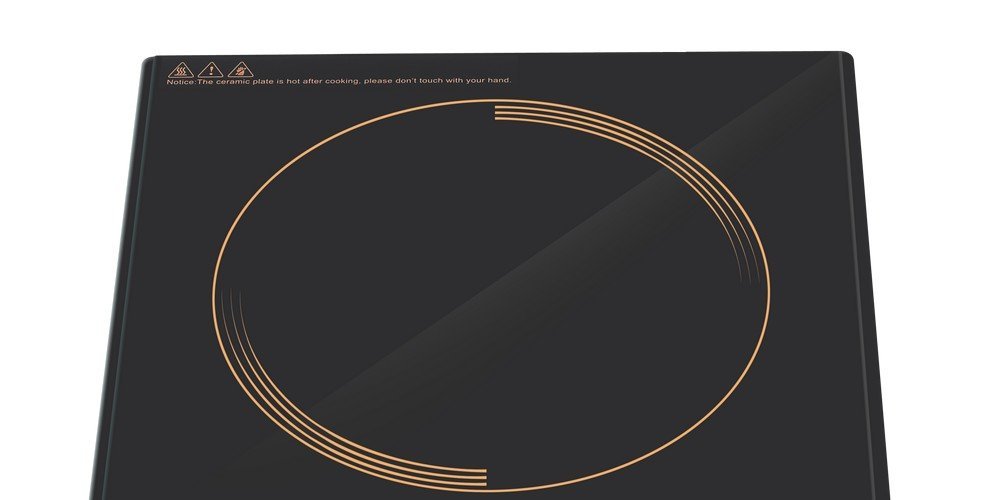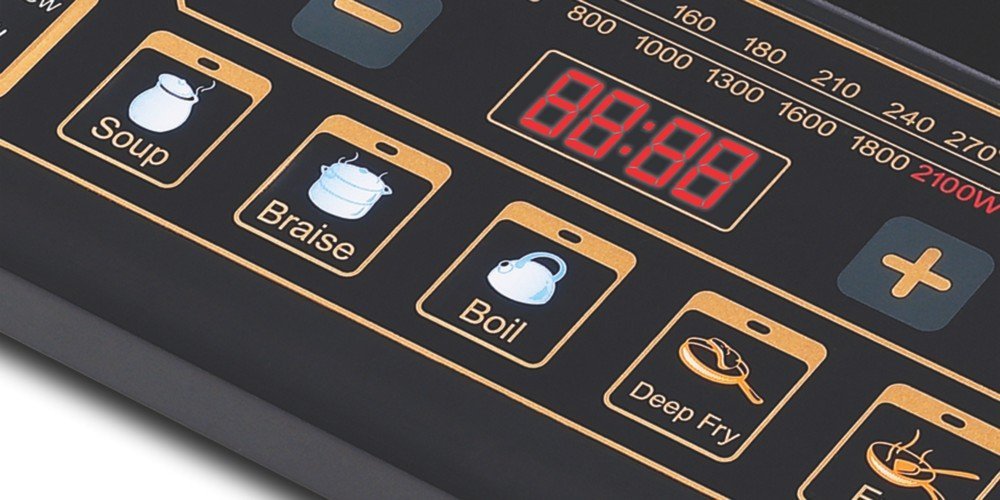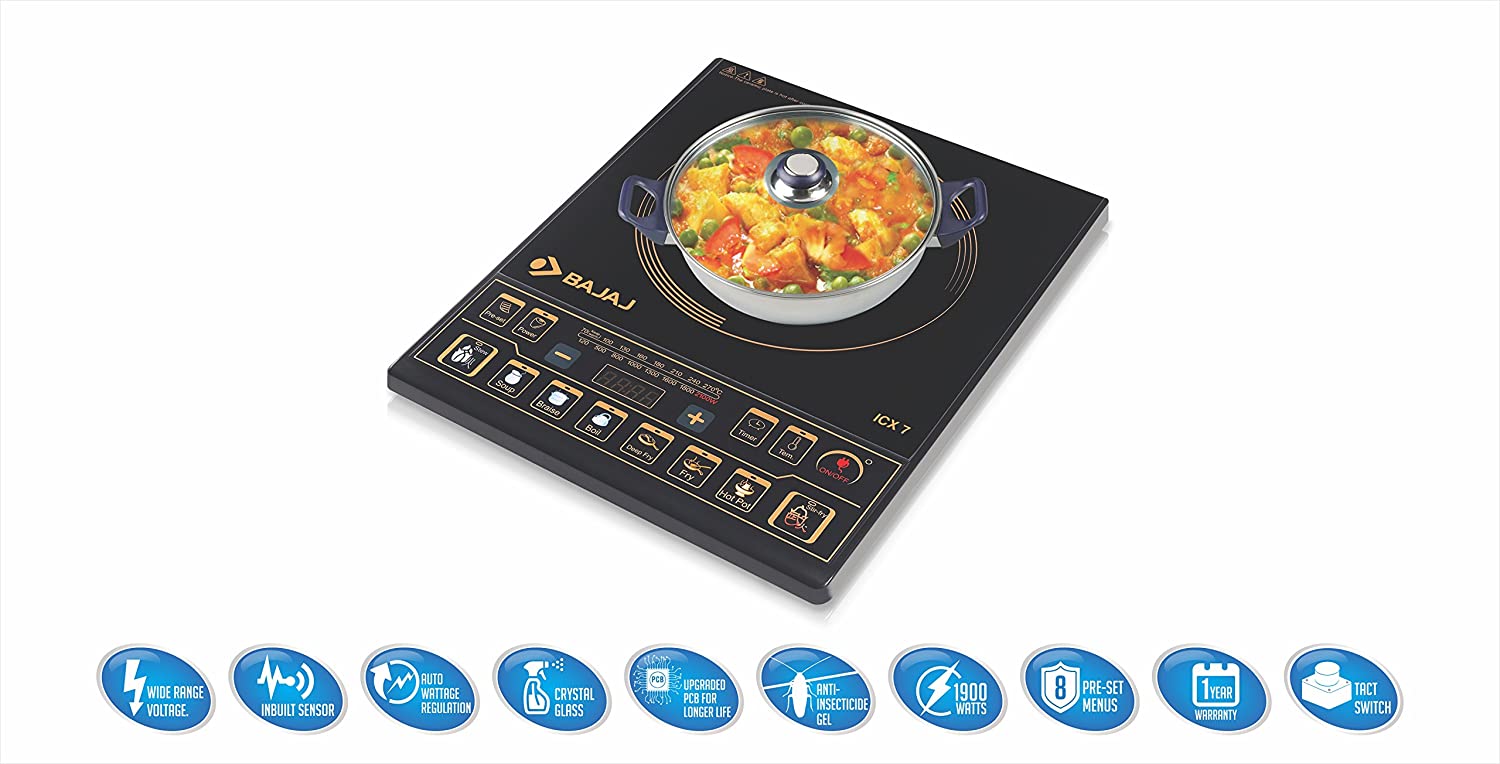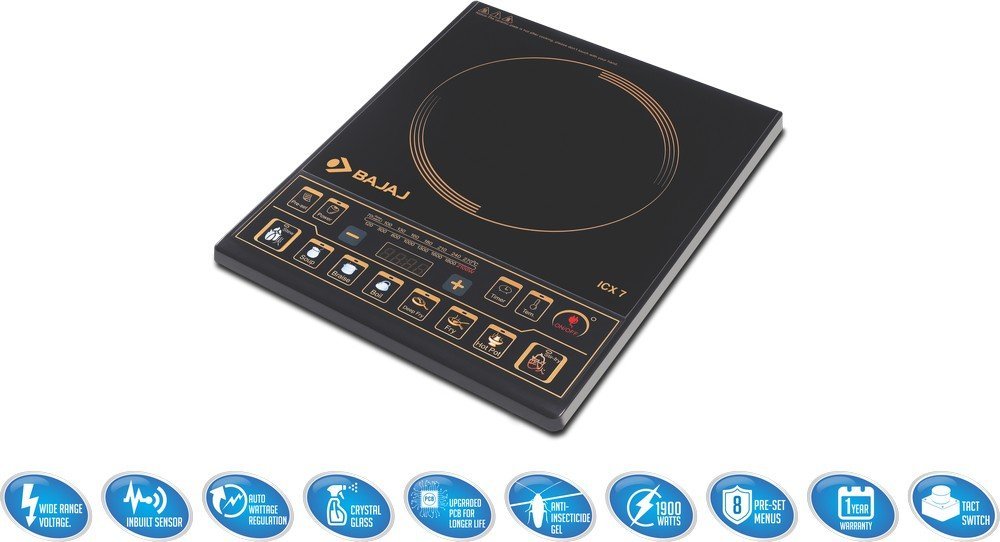 BAJAJ MAJESTY Induction Cooker ICX 7
8 preset menu , Control : Push Button

Keep warm mode

Power Switch: Indicates power consumed during cooking

Auto Shut Off: Induction cooker shuts off in 1 minute if no vessel is detected

Delay Start

Warranty: 1 year on product

Power: 1900 watts. Working Voltage Range-130V TO 260V AC

Includes: Induction cooker, User manual, Guarantee card and List of service centre
The Majesty ICX 7 induction cooker comes with preset menus to suit your cooking needs. With the digital display timer and variable temperature selection option, you can customize your cooking time and temperature. With highly efficient and quick heating capability, this energy saving induction cooktop from Bajaj consumes only 1900 Watts of power. The tactile switches on this cooktop are reliable and durable. For your safety, the induction does not switch on if there is no compatible utensil placed on it. Stainless Steel Pots, Stainless Steel Rice Cookers, Cast Iron Frying Pots, Oil Boiling Pots, Stainless Steel Water Jugs and Grilling Iron Plates can be kept on this cooktop, Protection against high temperature inside cooker Heating will resume after the temperature drops and the "ON/OFF' key is pressed again Protection against high temperature on the ceramic panel Unit is experiencing high temperature please wait for a few minutes before temperature cools down >Protection against over or under voltage When voltage is back to normal the unit resumes heating. "ON/OFF' key needs to be pressed again Protection against abnormality of internal sensor inside the induction cooker Restart or preheat the unit. Contact customer care if problem persists.
From the manufacturer
Bajaj Majesty ICX 7 Induction cooktop helps cook food faster and efficiently as compared to your normal gas stove. With unique tact switch for convenience and 8 pre-set menus, you can enjoy compact cooking and hassle-free food preparations.
| | | |
| --- | --- | --- |
| | | |
| User-Friendly | | 8 Pre-set Menus |
| With a modern touch to classic induction, this induction cooktop makes the cooking effortless, cooks food faster, steals nutrition and prevent vitamin loss. This cooktop is programmed for both western and Indian cooking. | | The Bajaj Induction Cooker has 8 Pre-set menus for simplified cooking of your favorite dishes. The menu includes stew, soup, braise, boil, deep fry, fry, hotpot, and stir fry. These pre-set menus work wonderful for common dishes or dishes which require same pattern of cooking that saves time and efforts. |
| | | |
| | | |
| Elegant Design | | Tact-Switch Controls |
| It comes with a digital LED display which is not only good to look at but is also very helpful when you are using it to cook. the polished crystal glass body of 280 mm x 270 mm looks elegant and is a smart solution to your kitchen needs. | | The Tact-switch control provides options to customize cooking time for different dishes and has a stylish, easy-to-use touch panel. |
| | | |
| | | |
| Compact | | |
| The Bajaj ICX 7 Induction cooktop comes with a 1900 W Power capacity making it efficient for your daily cooking needs. It has a large heating surface which makes it suitable for bigger pans and helping in the overall heating. | | |