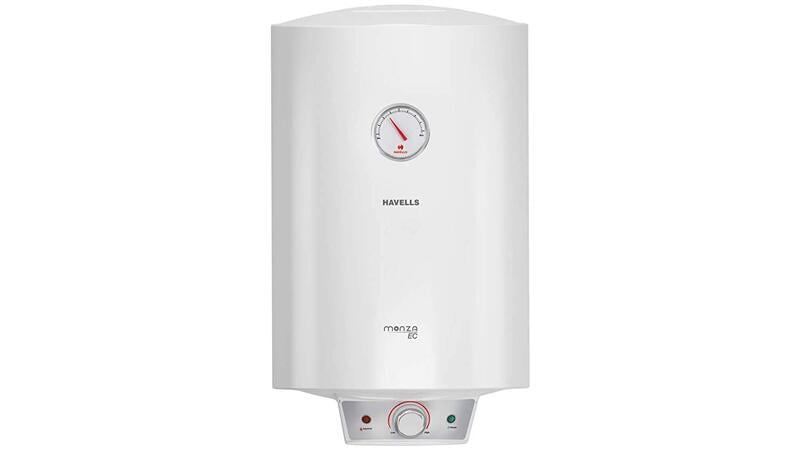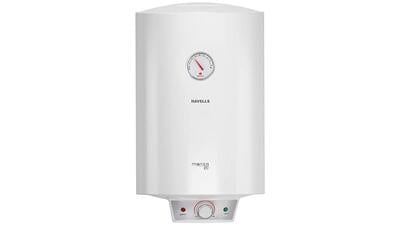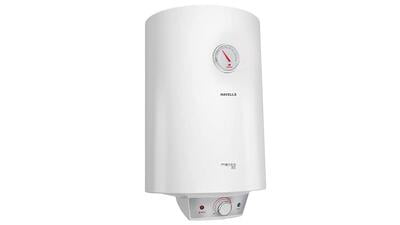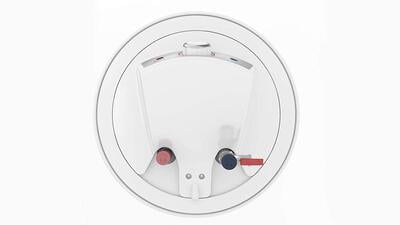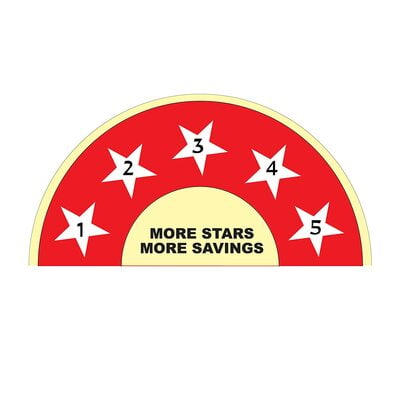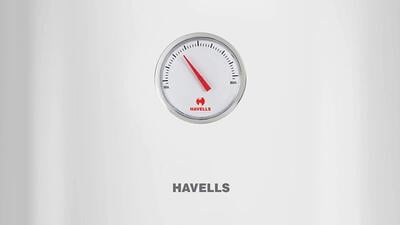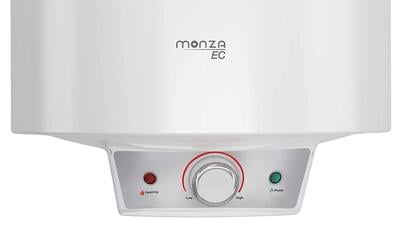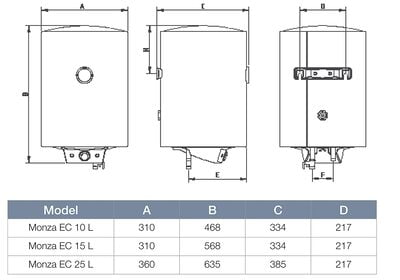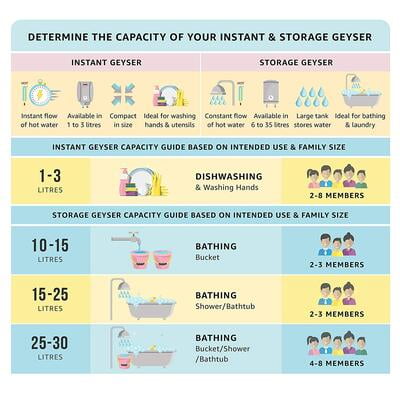 Havells Monza EC 25 litre Storage Water Heater
Havells Monza EC 25-Litre Storage Water Heater with Flexi Pipe
Feroglas technology with single weld line design. The rated input current is 8.7 Ampere and the rated pressure is 0.8 MPa
Heavy duty anode rod protects tank from corrosion
Incoloy heating element has excellent resistance to both oxidation and carbonization at high temperature
Energy saving high density PUF insulations
Product Dimensions: 68.5 cm (Length) x 43.5 cm (Width) x 44.5 cm (Height)
Earth leakage circuit breaker (ELCB)
Water tubes with whirl flow technology
Star rated water heater as per BEE standard
Ensure high level of protection to electrical parts from water splashing
Adjustable knob fro temperature settings between 25 degree C to 75 degree C to get the desired temperature
Inner tank made of extra thick superior cold rolled steel
Capacity: 25 liters
Power: 2000 watts
Includes: Water heater, Warranty card, Instruction manual, Mounting bracket, Fasteners and Drain pipe
Warranty: 5 year warranty on inner container ; 2 year comprehensive warranty. For further details, please
Havells Geyser 25LTR Monza EC
It is made of ultra-thick super cold rolled steel plates that provides higher resistance to corrosion resulting in longer life than standard inner tank designs. It can withstand a high-pressure rating of up to 8 bars.
Havells Monza EC 25-Litre Storage Water Heater with Flexi Pipe (White)
An Efficient Water Heater for Your Bathrooms.
Give yourself a hot and refreshing shower in the morning by using the Monza EC by Havells and get ready for the day. It features a Fero-glass Technology and Incoly Glass Coating Heating Element to give the heater the extra durability for your use ensuring the longer life span. It is compact enough to fit in any corner of your bathroom and provide you an on-demand hot water for your daily requirements.
Product Highlights
Fero-Glass Technology
Incoly Glass Coated Heating Element
PUF Insulation
25 Liter Capacity
8 Bar Pressure
Whirlflow Technology
| | | |
| --- | --- | --- |
| | | |
| Mounting Design | . | Whirl-Flow Technology |
| The Monza EC Water Heater by Havells has a mounting design and a subtle colour combination that blends in easily with your bathroom colour scheme. Its design will definitely complement your bathroom. | | The water tubes are fitted with Whirl Flow Technology. It avoids direct contact between cold and hot water flow for faster heating and optimized energy saving resulting in 20% more hot water output. |
| | | |
| --- | --- | --- |
| | | |
| Adjustable Knob | . | Flexi Pipe |
| This Water Heater is designed with an efficient and adjustable knob that allows you to set the desired temperature conveniently. The temperature settings range from 25 degrees C to 75 degrees. | | The water heater comes along with a Flexi Pipe which is made of stainless-steel and this makes it super durable and long lasting. Because the pipe is steel braided, it is suitable for both hot and cold purposes. The pipe has an 8 Bar working pressure. |
| | | |
| --- | --- | --- |
| | | |
| 25 Liters Capacity | . | Built to Last Long |
| Havells Monza EC water heater comes with a storage capacity of 25 liters so that you can receive continuous hot water supply for your daily requirements. | | The tank is made from ultra-thick super cold rolled plates which are built to last. The tank finish also features a Feroglass dry powder coating technology. The heavy-duty magnesium anode rod with steel core protects the enameled tank from rust and corrosion. |