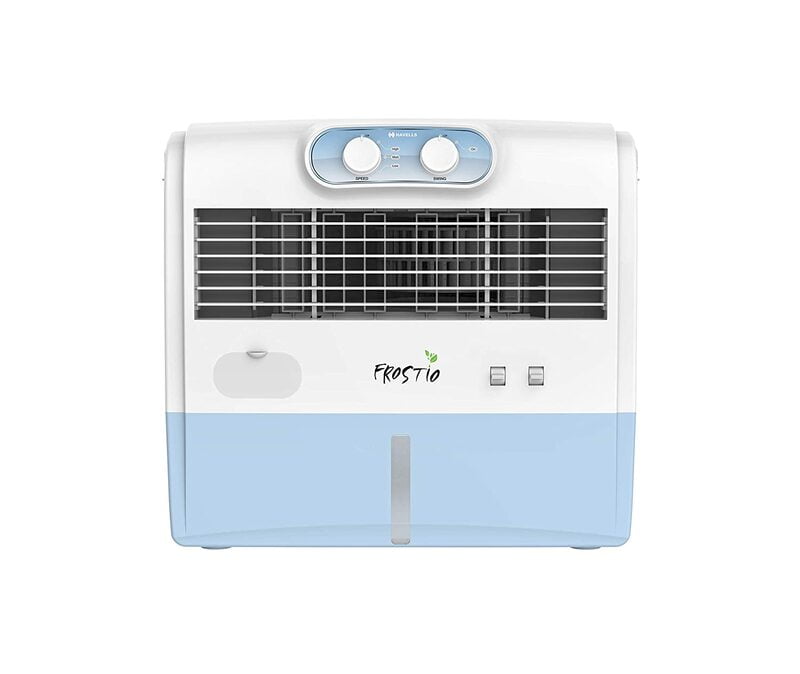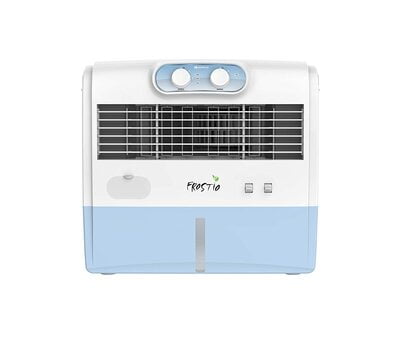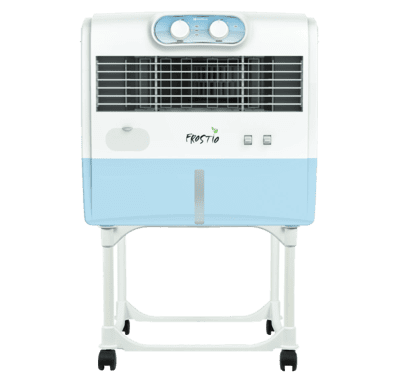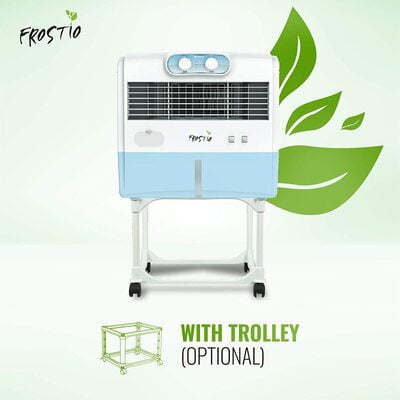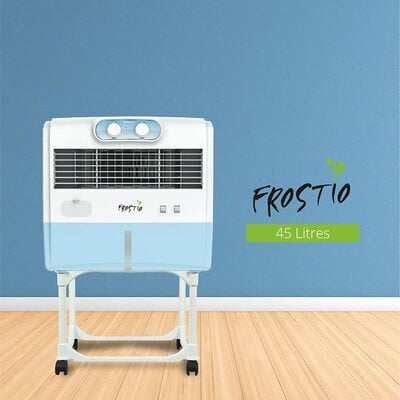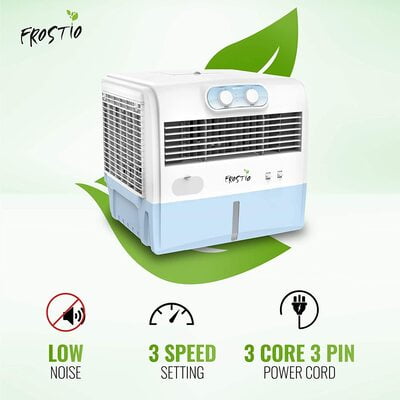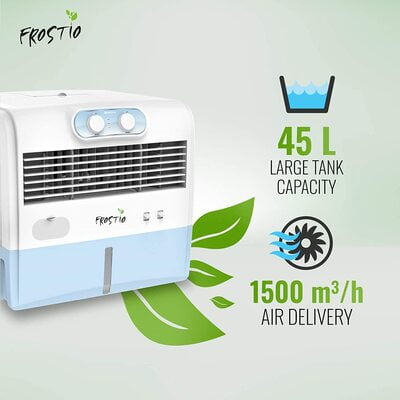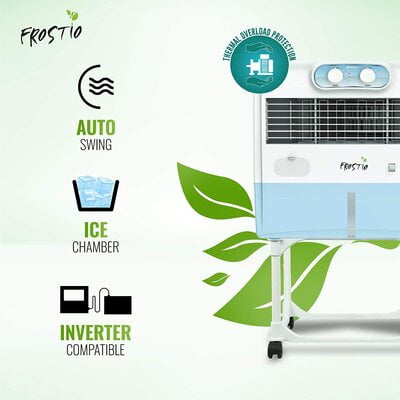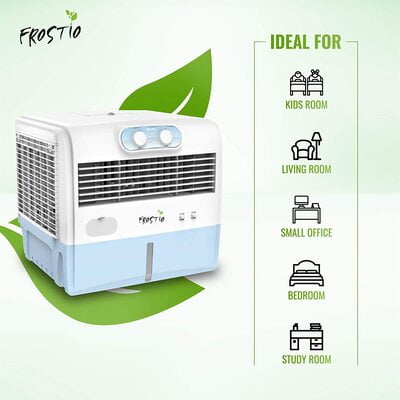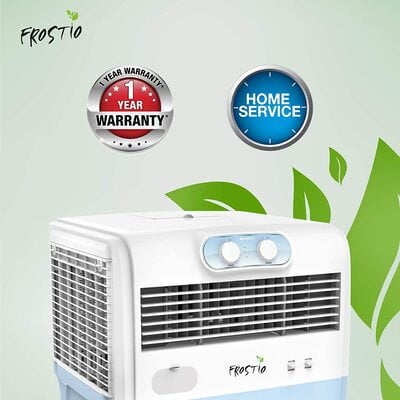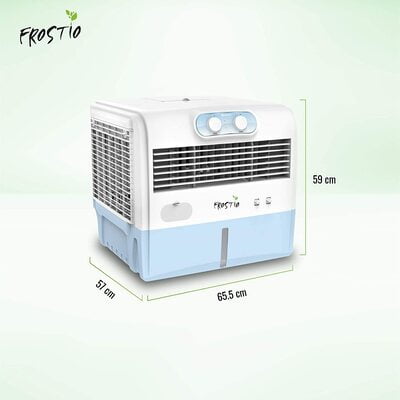 Havells Frostio 45 litres Window Air Cooler With Wood Wool Cooling Pads
Key Features

:-
Capacity: 45 Litres
Provide optimum air delivery 1500 m3/hr in hot summer
Effectively increase the cooling efficiency with Ice Compartment
Auto Swing mode Left-Right, Up-Down Manually
Cooling capacity ideally cooling the rooms of upto 50m3
Earthing core resistance certified model which provides enhanced safety to customers with 3 Core 3 Pin – Power Cord
Unique Thermal Overload Protection technology which prevent Fan motor and Pump motor from overheating, thus providing long life to Pump motor & Fan motor from any damage.
Simple & Elegant design with unique and large space wings to create comfortable cooling experience
1 Year Comprehensive Warranty
Warranty: 1 Year
Power: 230 watts; Operating Voltage: 220 - 230 volts
Havells Frostio 45 litres Window Air Cooler With
Dillimall Present The Havells Frostio 45 litres Window Air Cooler with Woodwool cooling pads.
Havells India Ltd, being the pioneer in electrical consumer goods, always comes up with the innovative products with best-in-class features. Air Coolers by Havells are unbeatable when it's about powerful air delivery, best prices and remarkable features. Frostio Window Coolers offer great cooling, besides providing safety, convenience and portability. Unlike the traditional air coolers, these latest air coolers are made with advanced technology and infused with many interesting features.
| | | |
| --- | --- | --- |
| | | |
| Ice Compartment | | 3 Speed Setting |
| Effective way of increasing cooling efficiency. | | Equipped with 3 Speed options of High, Med & Low for comfortable cooling experience. |
| . | | |
| | | |
| Thermal Overload Protection | | 3 Core 3 Pin – Power Cord |
| Designed to protect both pump & motor from damage in case of a short circuit or when it becomes overloaded and overheated. | | Earthing core resistance certified model which provides enhanced safety to customers. |
| . | | |
| | | |
| Water Level Indicator | | Inverter Compatible |
| Water level can be checked easily through indicator without opening and closing the cooler. | | Compatible with Inverter to provide cool air without any interruption from power cuts. |
| . | | |
| | | |
| Low Noise | | 1 Year Manufacturing warranty at Home |
| Specially designed blower for silent cooling. | | 1 year warranty at consumer home( * Terms & conditions apply as per warranty card.) |