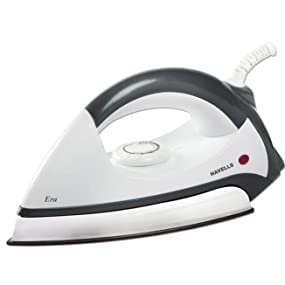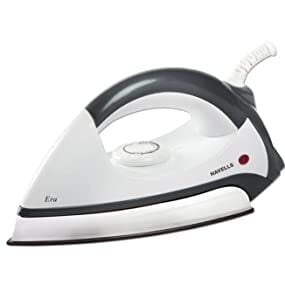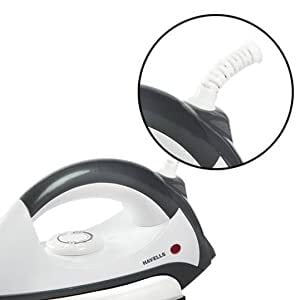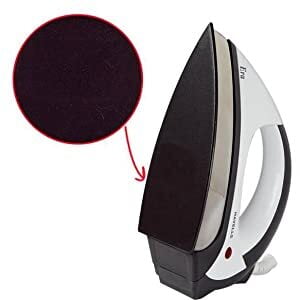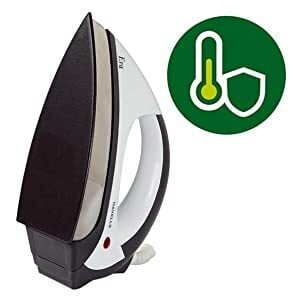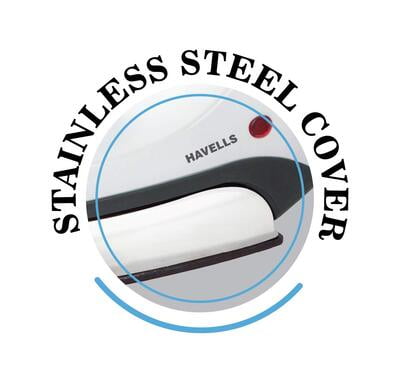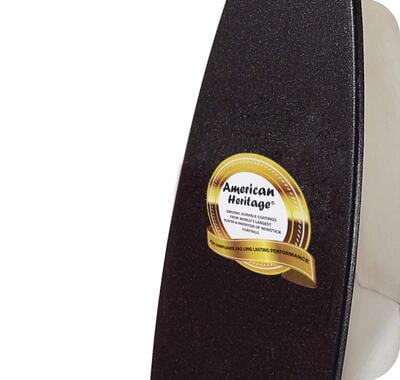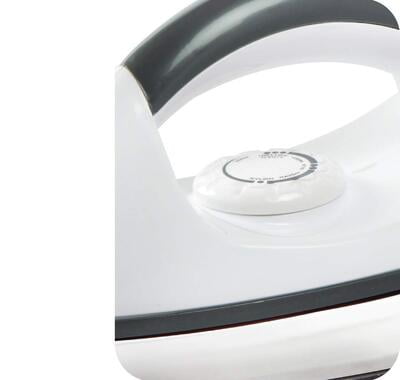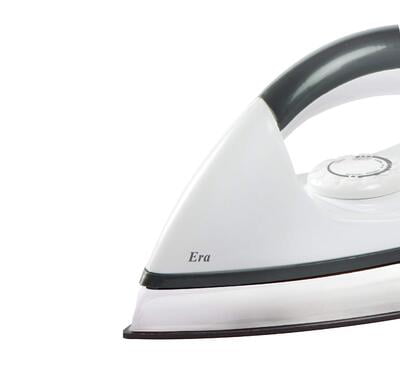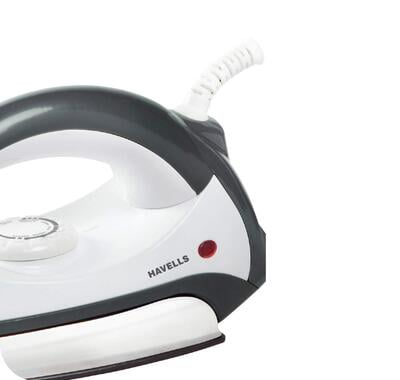 Havells Era White & Grey 1000 W Dry Iron
HAVELLS DRY IRON ERA WHITE & GREY 1000W
DuPont registered American heritage non-stick coating
Cotton and silk braided; Temperature control dial for various fabrics
Power consumption: 1000 watts; Power input : 230 V; Cord length : 1.8 m
Easy grip fabric selector knob helps in selecting the desired fabric temperature easily
Warranty: 2 years on product
Power: 1000 watts
Includes: Dry iron
360 degree swivel cord helps in effort less manoeuvring
HAVELLS DRY IRON ERA WHITE & GREY 1000W
Start your day crease-free with Havells' collection of dry iron, steam iron, and garment steamer range. Whether it is a gentle fabric like silk or heavily-embroidered thick curtain, get a perfect result each time. Large water tank and triple-layered Teflon coating ensure continuous steamy performance and silky-smooth glide over your clothes without damaging them.
Era Dry Iron from Havells
Start your Day Crease-Free
Now, leave all your ironing worries to Havells. This dry iron by Havells is the ideal choice if you want crisp, crease-free clothes in a hassle-free manner every time. This dry iron has been ergonomically designed for a better grip. This dry iron will keep your favourite pair of trousers, or those pretty kids garments, look new for longer. Its aerodynamic design makes ironing easier for tricky areas like button groove, etc. Havells dry iron comes with a cord winder, which makes it easy to use as well as store.
Important Features
Wattage - 1000 watts
American heritage non-stick coating
Cord type- cotton and silk braided
Easy grip handle
360-degree swivel cord
Fabric selector knob
Thermal fuse to protect from overheating
| | | |
| --- | --- | --- |
| | | |
| Soft Grip Handle | . | American Heritage Non-Stick Coating |
| The iron features an ergonomically designed handle. It fits the contours of your hand perfectly and ensures the least amount of physical toll on your hands. The grip of the iron is soft to touch as well which makes lifting the iron and working with it less tiring for you. | | The iron features an aluminium die-casted soleplate with DuPont registered American heritage coating. This ensures a smooth gliding of the ironing surface over all kinds of fabric so that the fabric itself does not get damaged. This ensures that no fabric is stuck to the plate of the iron, while you are ironing your clothes. |
| | | |
| --- | --- | --- |
| | | |
| 360-Degree Swivel Cord | . | Fabric Selector Knob |
| The cord of the iron is attached with the body of the iron through a 360-degree swivelling mount. This gives you more freedom of movement while handling the iron and makes the ironing process much easier as well. | | The fabric knob at the top of the iron can be used to select the fabric you want to iron. The knob can be used to essentially change the temperature of the ironing surface to ensure that whatever be the fabric, it is ironed perfectly. |
| | | |
| --- | --- | --- |
| | | |
| Overheating Protection | . | Comes with Indicator Light |
| The iron comes with a built-in overheating protection system. So, even if you leave the iron switched-on for a long time the iron or the soleplate will not overheat and damage the iron or its internal parts. | | The iron sports an indicator light on it body. This is a small but very convenient feature since it lets you know if the iron is switched on and hot with just a glance, without endangering yourself. |