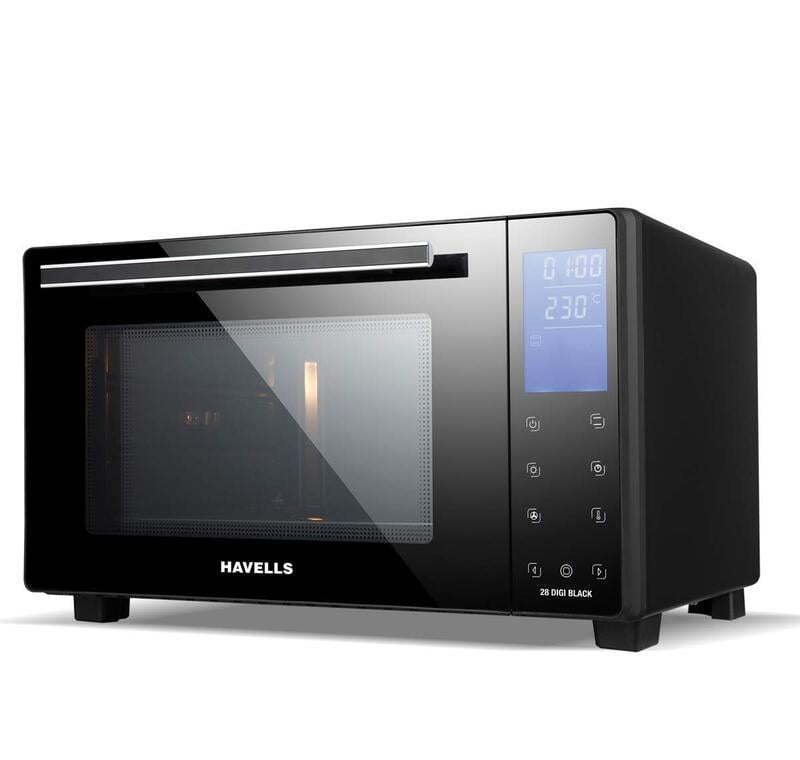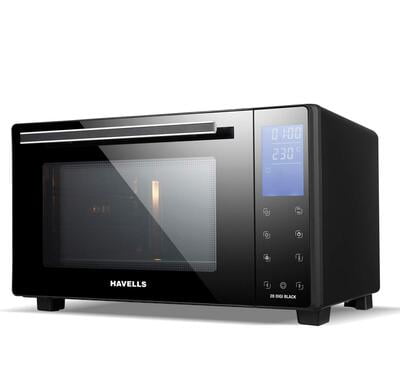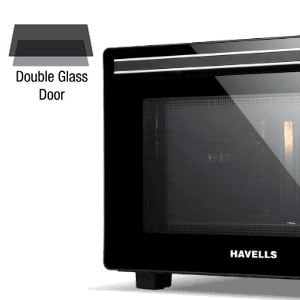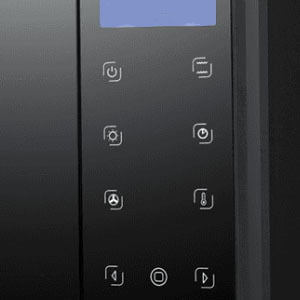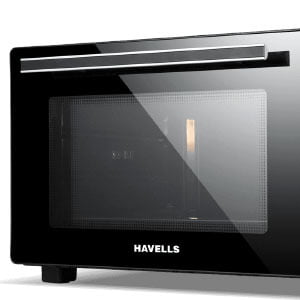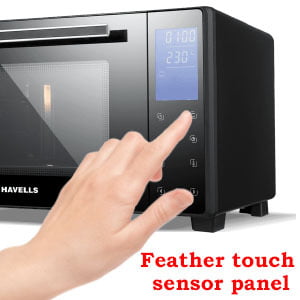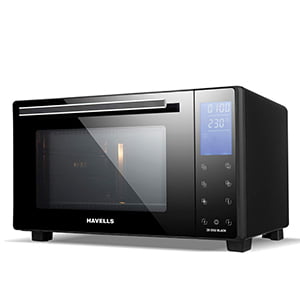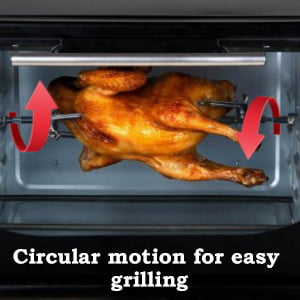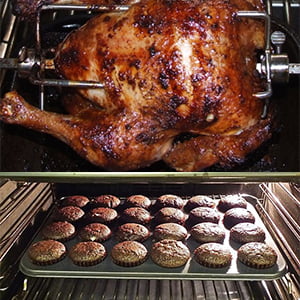 Havells 28 L Digi Black 1500 - Watt OTG
Havells 28 L Digi Black 1500 - Watt OTG
Sensor touch lets you control the otg with single touch

It provides you the ability to read the temperature and elements being selected on large led display

2 skewer rods ensure evenly cooked barbeque snacks

This otg comes with 2 year warranty and home service with in 24 hours

Warranty: 2 years on product

Wattage: 1500 W ; Voltage: 230 V, 50 Hz ; Timer: 4 hours and 59 minutes ; Temeprature Setting: 90 °C to 230 °C

Includes: OTG, Bake Tray, Grill Rack, Tray Handle, Crumb Tray, Rotisserie Lifter, Rod, Skewers, Instruction Manual and Recipe Book
Havells 28 L Digi Black 1500 - Watt OTG
Havells oven toaster griller is made using the latest technology, with the best of features, such as, motorized rotisserie function for all round grilling, stain resistant and sturdy outer body with bake tray, grill rack, tong and pizza tray, time and temperature control dial for easier settings, food grade non stick coated drawer type bake tray for hygienic cooking and more.
1500-Watt OTG by Havells
Warm your meal without any trouble!
Whether it is the morning breakfast lunch or dinner, delicious food is what we always desire. Prepare mouth-watering dishes in this oven that is sturdy and corrosion resistant. It comes with a cool-touch aluminium handle that makes it easy to operate. You can also enjoy a mess-free experience, owing to the non-stick bake tray which will ensure that the food does not stick to the surface. It has 9 pre-set options for your convenience.
28L capacity

Convection function and illuminated chamber

Grill and bake toast

Drawer type bake tray

Adjustable temperature control

9 Pre-set options

Wide LCD display
| | | |
| --- | --- | --- |
| | | |
| Rotisserie for roasting meat | . | Feather touch sensor panel |
| This stainless steel oven features a vertical rotisserie, commonly known as spit-roasting. You can skewer the meat on a long solid rod (spit) while it is roasted in the oven. You have the option of cooking large joints of meat. The circular motion cooks the meat evenly. | | Enjoy the smooth sensor touch operation of this OTG that helps you multi-task better. The sensor touch lets you control the OTG with single touch, rendering it extremely user-friendly and power-efficient. You can select all 9 heating options with the light touch of a finger. |
| | | |
| --- | --- | --- |
| | | |
| Perfect for grill and bake toast | . | Cool touch aluminium handle |
| This multi-purpose oven from Havells helps you to prepare dishes that call for toasting, grilling, or even baking. The heating system of this oven is advanced to ensure fast and efficient heat supply to speed up the process. You can now indulge in the tastiest pizzas, tandoori kebabs, cheese toasts or roasted chicken without worrying with this utilitarian appliance. | | When you use a toaster grill oven, you might burn your hands sometimes as you tend to touch the appliance to open it. You can reduce that possibility to a large extent by opting for this Havells appliance, which comes with a cool touch aluminium handle. |
| | | |
| --- | --- | --- |
| | | |
| Double glass door | . | 9 Pre-set options |
| Glass has the quality of trapping heat. This oven features a double glass door that retains heat to ensure faster cooking. Its see-through build also lets you monitor the food being cooked inside the OTG. | | This oven comprises 9 pre-set options including power on/off, inner lamp switch, convection fan, timer, start/cancel switch, increase/decrease cooking time, and others. These options are represented by their respective icons so that it is easy for the user. You can choose between diverse ranges of recipes, and execute them with the finesse of a pro. |