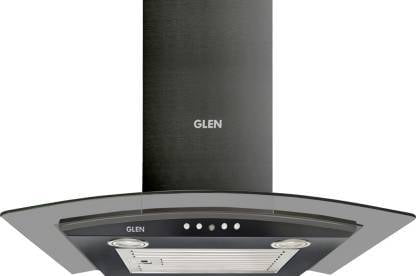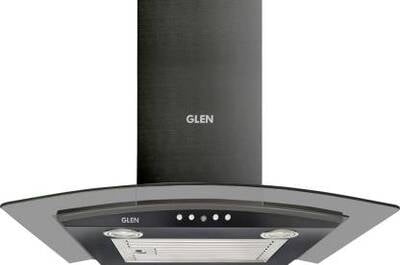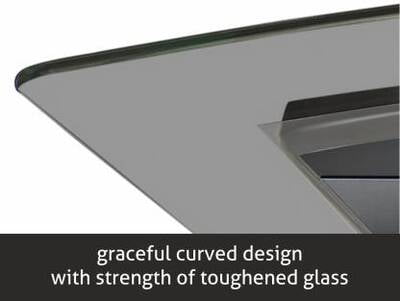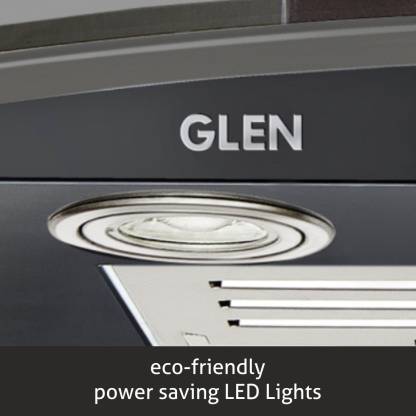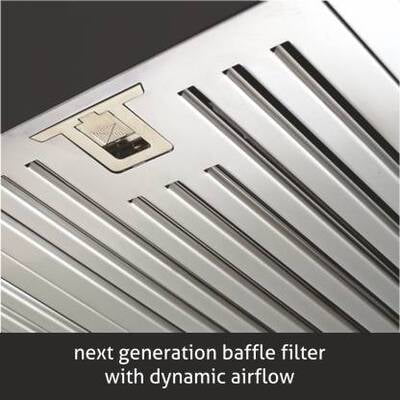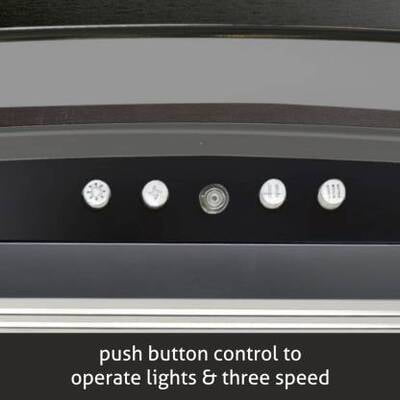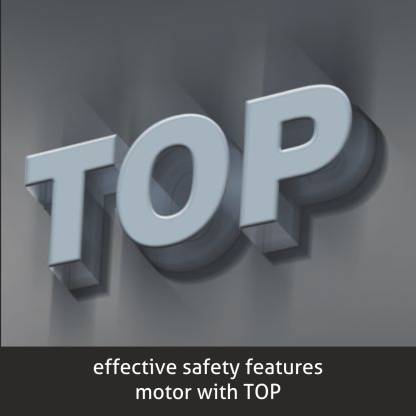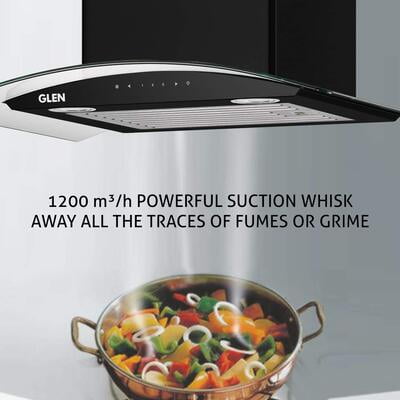 GLEN Cooker Hood 6071 BLK EX 60cm 1000m3 BF LTW
60 cm : Suitable for 3-4 Burners

1000 CMH

Baffle Filter : Uses panels to separate grease & spice, half-yearly cleaning

Needs regular manual cleaning of the filters

Very effective in removing odor

GLEN Cooker Hood 6071 BLK EX 60cm 1000m3 BF LTW Wall Mounted Chimney (black 1000 CMH)
The Glen 6071 Black Designer Kitchen Chimney is a smooth present day plan with the quality of hardened glass. It accompanies Stainless Steel bewilder channel which is anything but difficult to clean and keeps going a real existence time. The 155 w Powerful 100% copper twisting engine with Thermal over-burden defender guarantees that in the event of overheating engine doesn't burnout. It accompanies a Life Time Warranty. The press button controls are anything but difficult to work. The ground-breaking 1000 m3/h attractions tosses the smoke from the dish to outside and guarantees that your kitchen is sans scent and the dividers are perfect of any grime. It has 2 eco-accommodating force sparing LED lights to light up the cooking territory.
Bring home this GLEN Wall-mounted Chimney and experience the delight of working in a smoke and scent free, clean kitchen. This basic kitchen machine includes a Curved Glass, Stainless Steel Baffle Filter, Dynamic Airflow, and Eco-accommodating LED Lights for a proficient and incredible presentation.
Elegant Design
The bended glass body and excellent materials make this kitchen apparatus rich and shocking.
Curved Glass
Aside from upgrading the magnificence of this apparatus, the tempered bended glass guarantees wellbeing.
Stainless Steel Baffle Filter
This treated steel perplex channel, alongside a powerful wind current, offers effective execution and toughness. Likewise, it is anything but difficult to clean and keep up.
Dynamic Airflow
This GLEN stack accompanies a great plan to guarantee that the wind stream is kept up. Additionally, it aggregates the sleek stores productively without gagging the channel.
Eco-friendly LED Lights
Enjoy cooking under the power-saving, eco-friendly LED lights that illuminate your kitchen with a warm and soothing brightness.
Push Button Controls
By utilizing the press button controls, you can choose from the three advantageous velocities and a hob light. Additionally, for your benefit, this machine has a force on pointer light.
Suction Power
With an incredible pull intensity of up to 1000 m3/h (cubic meter every hour), this fireplace successfully whisks away exhaust, smoke, and gas in practically no time.
Italian Motor with Thermal Overload Protector (TOP)
The 100 percent copper engine has a warm over-burden defender that turns off the fireplace when it gets unnecessarily hot.
FRP Housing
The lodging and fanatic of this smokestack are made of Flame Retardant Plastic (FRP) to guarantee wellbeing and low-clamor, smooth execution.
Safe for Your Kitchen
The wires utilized in this fireplace are made of Flame Retardant Plastic and 100% copper for your security.