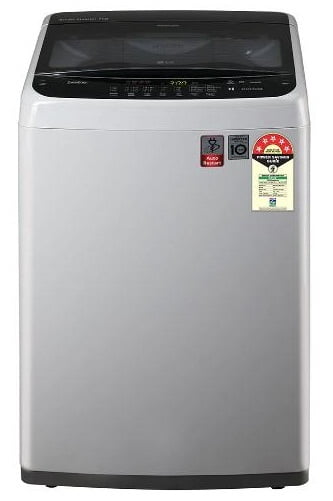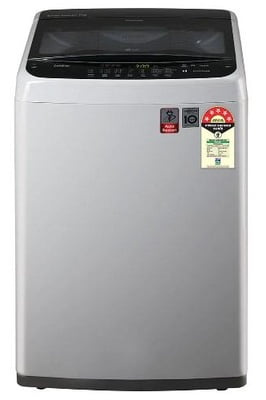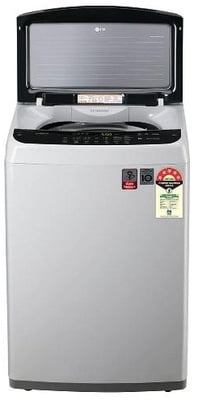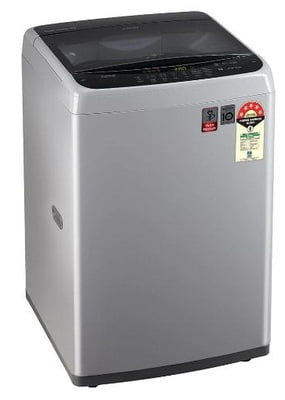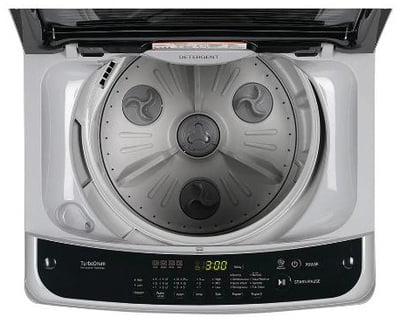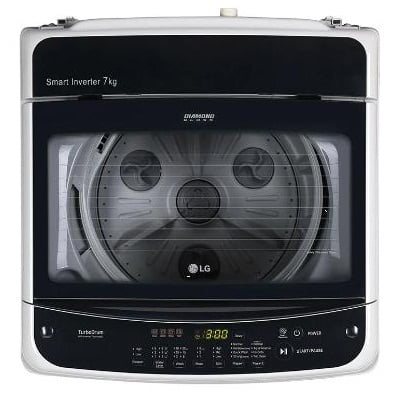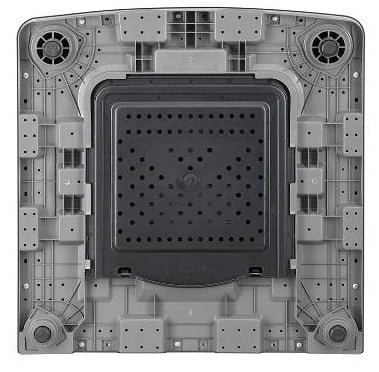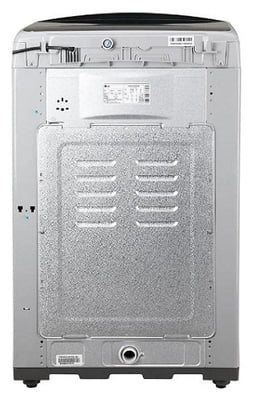 LG Fully Automatic Washing Machine 7.0Kg T70SPSF2Z
LG Fully Automatic Washing Machine 7.0Kg 70SPSF2Z
Get 100% Branded Products Only
7 Days Replacement Guarantee
Smart Inverter Technology
Powerful Washing With Multi Water Flow
TurboDrum™
Waterfall Circulation
Smart Filter™
7 Days Replacement Guarantee
LG Fully Automatic Washing Machine 7.0Kg 70SPSF2Z
Smart Inverter Technology
Smart Inverter is an energy saving technology that eliminates wasted operation by efficiently controlling energy use. Its revolutionary water proof motor doesn't corrode and is the most durable one in its league.
Better Washing with LG Smart Motion & TurboDrum™
Smart Motion, combined with TurboDrum™ and precise Smart Inverter control, upgrades the way of washing and provides better performance.
| | | |
| --- | --- | --- |
| | | |
| Fuzzy | . | Quick Wash |
| Selects the most appropriate condition by detecting wash load | | For lightly soiled clothes under 2Kg |
| | | |
| --- | --- | --- |
| | | |
| Smart Cleaning | . | Tub Clean |
| If you want 99.9% detergent free clothes even when you put more detergent. | | To sterilize the inner and outer tub for preventing unpleasant smell of tub. |
| | | | | |
| --- | --- | --- | --- | --- |
| | | | | |
| Wool | . | Jeans | . | Delay |
| For washing delicate fabrics such as lingerie and woolens | | Use when washing jeans of different sizes | | You can delay your washing with this program upto 3~18 hours |
| | | | | |
| --- | --- | --- | --- | --- |
| | | | | |
| Child Lock | . | cv | . | Favorite |
| If you want to lock all the keys to prevent settings from being changed by a child | | | | Set your own program with additional options and save to favorites for use at a later time |
| | | |
| --- | --- | --- |
| | | |
| Soft Closing & Wide Diamond Glass Door | . | Punch+ 3 |
| | | Punch+ 3 creates water streams in vertical direction which mix laundry up and down repeatedly for even washing result. |
| | | |
| --- | --- | --- |
| | | |
| Auto Pre Wash | . | Auto Restart |
| LG's Auto Pre Wash is the easiest option to clear stain-removal concern. With one touch, tough stains are ready to be gone. Let your hands free. | | When a washing machine is turned off by a power failure, it will restart automatically from the position it stopped at, adjusting accordingly. |
| | | |
| --- | --- | --- |
| | | |
| Standby Power Save | . | Side Waterfall |
| Even if the power cord is plugged in, no power consumption by the machine on standby mode. | | Side Waterfall mixes detergent with water effectively and minimizes detergent residue. |