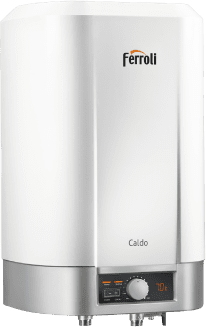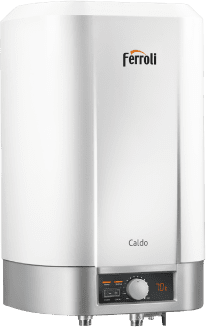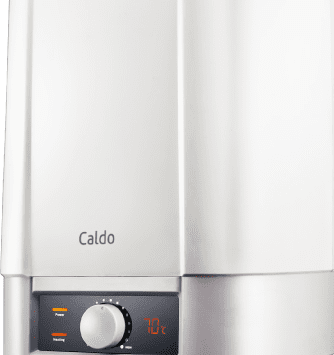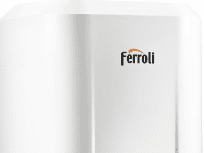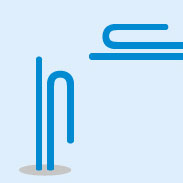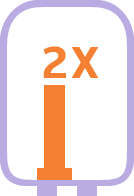 Ferroli Caldo.25VMP 2000 Watt Storage Geyser
Get 100% Branded Products Only
7 Days Replacement Guarantee
Blue Forever Heating Element

Digital Temperature Display

Long lasting Aluminium Anode

Healthy Blue Silicon Enamel Coated Tank

8 Bar High Pressure Rating

Temperature Regulation

Rust Proof ABS Body

Environment Friendly CFC free Insulation

Hi-Tech Capillary Thermostat & Cutout for additional safety

Quick Heating System

Ferroli Caldo.25VMP 2000 Watt Storage Geyser
Dillimall Present The Ferroli Caldo.25VMP 2000 Watt Storage Geyser comes with Blue forever heating element, Digital Temperature display, Long lasting Aluminium Anode, Healthy Blue Silicon Enamel coated Tank, High Pressure Rating 8 Bar, Temperature Regulation, Rust Proof ABS Body, Environment Friendly CFC free Insulation And Hi-Tech Capillary Thermostat & Cutout for additional Safety, Quick Heating System.
Quick Heating Option with Dual HE

Long Lasting Aluminium Anode

Caldo.25VMP has two heating elements, if not hot water is required in a hurry. You can choose to switch on the primary heating element alone, or the primary and secondary elements together, depending on how quickly you want the water to get hot.




All Ferroli water heaters have an aluminium anode which protects the glass

lining

of the tank and lasts twice as long as the conventional magnesium anode, being used by other water heaters in the market, ensuring longer protection of the tank.