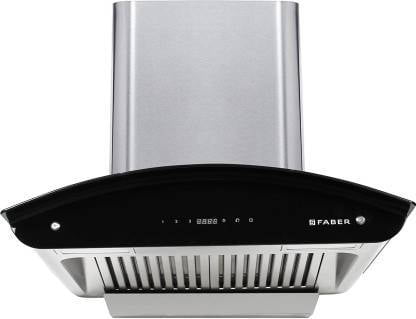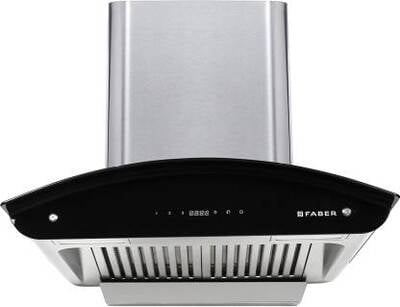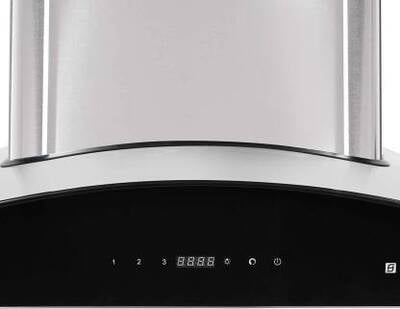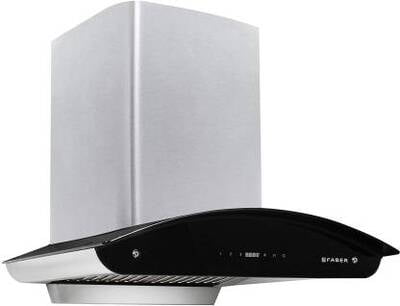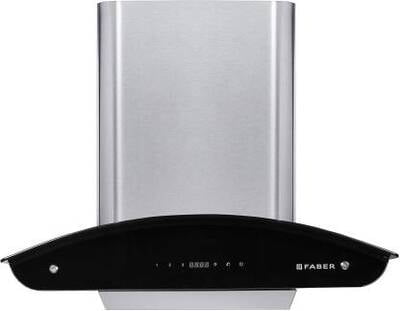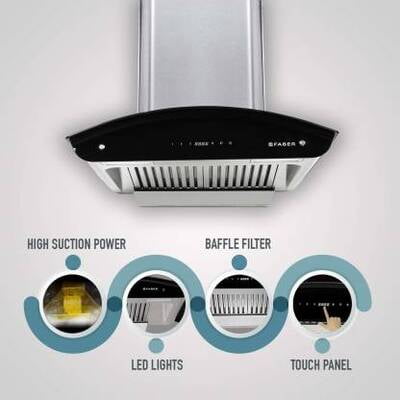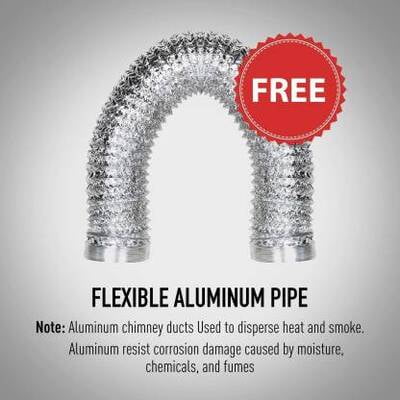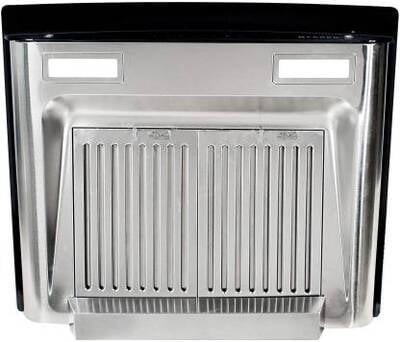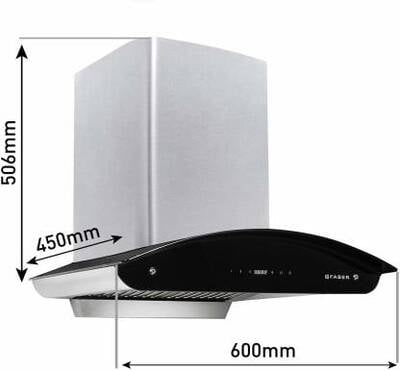 FABER Hood Primus Energy TC SS 60 cm , 1500m3/hr Auto Clean (Stainless Steel 1500 CMH)
FABER Hood Primus Energy TC SS 60 cm , 1500m3/hr Auto Clean (Stainless Steel 1500 CMH)
60 cm : Suitable for 3-4 Burners

1500 CMH

Baffle Filter : Uses panels to separate grease & spice, half-yearly cleaning

Autoclean: Uses water/heat to auto-clean the collection chamber

Very effective in removing odor

7 Days Replacement Guarantee
FABER Hood Primus Energy TC SS 60 cm , 1500m3/hr Auto Clean (Stainless Steel 1500 CMH)
Keep your kitchen smoke- and odor-free by installing the FABER Hood Primus chimney. It comes with an auto-clean feature that effectively removes oil and grease particles with just a touch. The suction power of 1500 cubic meters per hour (m3/hr) helps keep your kitchen free from smokes and fumes. Additionally, the touch control panel makes it easy to use this appliance.
Auto-clean Feature
With just a push of a button, you can effectively get rid of oil and grease particles that get emitted while cooking food items. This appliance also comes with an oil collector, which collects oil and other residues, which makes cleaning easy and hassle-free.
High Suction Power
This chimney from Faber features a high suction power of 1500 cubic meters per hour (m3/hr), helping your kitchen stay smoke- and odor-free at all times. With this appliance in your kitchen, you don't need to shy away from preparing delicious fried dishes for your family.
Baffle Filter
Featuring a 3-layer baffle filter, this appliance from Faber separates the grease particles from the food vapors by suddenly chopping and changing their direction. Moreover, this appliance features a stainless steel construction, which ensures easy cleaning and longevity.
Touch Control Panel
You can easily control the operation of this chimney with just a touch, thanks to the touch control panel.
| | | |
| --- | --- | --- |
| Brand | | FABER |
| Model Number | | Hood Primus Energy TC SS 60 cm , 1500m3/hr |
| Brand Color | | Stainless Steel |
| Finish | | Black Glass with Stainless Steel Finish |
| Shape | | T - Shaped with black Glass |
| Mount Type | | Wall Mounted |
| Material | | Porcelain |
| Air Suction Capacity | | 1500 CMH |
| Control Panel Type | | Touch Control |
| Ductless | | No |
| Filter Type | | Baffle Filter |
| Color | | Steel |
| Speed Levels | | 3 |
| Noise Level | | 58 dB |
| | | |
| --- | --- | --- |
| In-built Lights | | Yes |
| Number of Lights | | 2 |
| Light Type | | LED |
| Dimming Feature | | No |
| | | |
| --- | --- | --- |
| Phase | | Single-phase |
| Power Requirement | | 233 |
| Engine Power | | 180 |
| | | |
| --- | --- | --- |
| Height | | 60 cm |
| Width | | 60 cm |
| Depth | | 45 cm |
| Weight | | 15 kg |