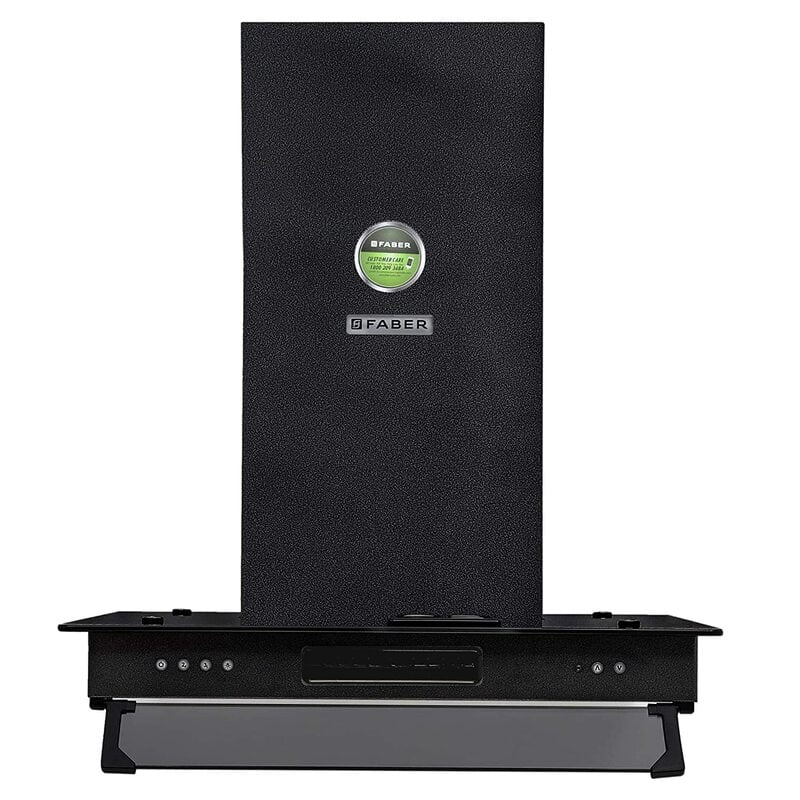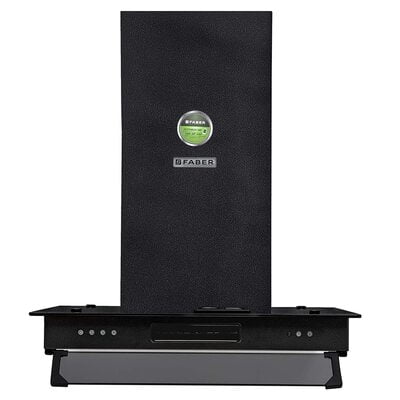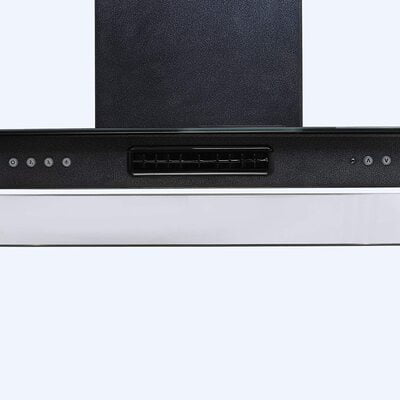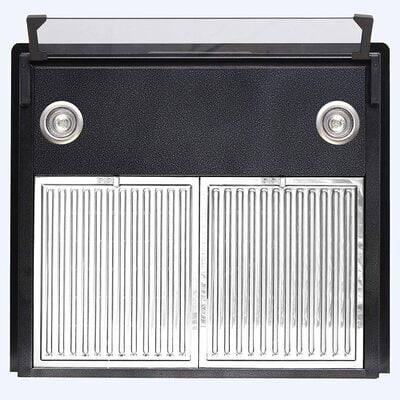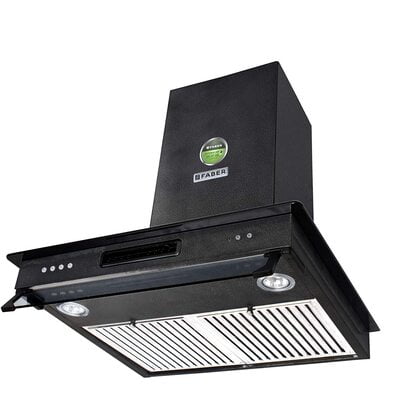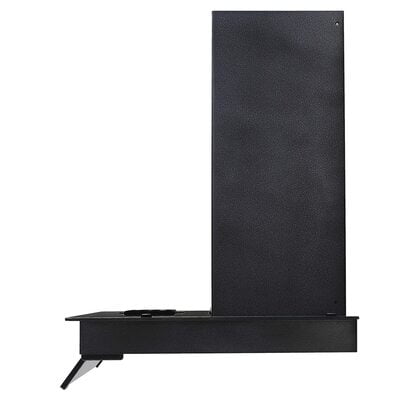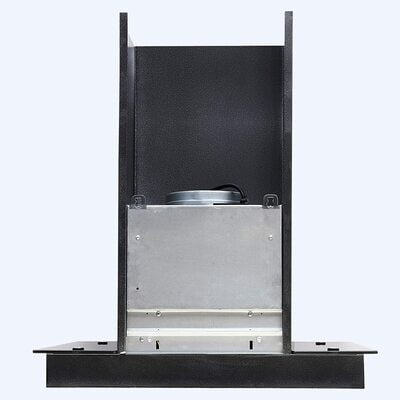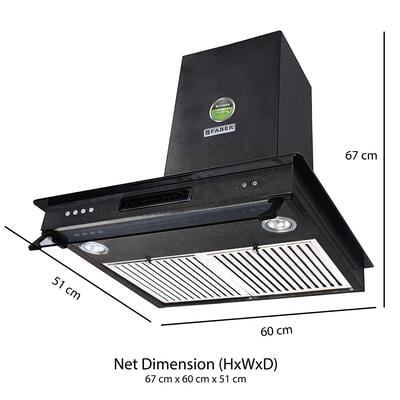 Faber Hood 3N1 Aerostation Glamour Ft Ab Ltw 60, Alligator Black
Faber Hood 3N1 Aerostation Glamour Ft Ab Ltw 60, Alligator Black
Warranty: 1 year on product, 10 years on motor
Warranty: 12 years on motor and rotor and 1 year on Product; Control Type: Soft Touch with Blacklit
Suction Capacity: 1000m3/; Size: 60 cm; Type; Straigh Glass; Wall Mounted; Color: Alligator Black Finish
For installation contact us on : 1800-209-3484
Lamp: LED 2x1.5 watt ; Bio Colour LED for Speed Indication: Speed 1 - Green, Speed 2 - Orange, Speed 3 - Red
HEPA 1.0 PM Filter: High-Efficiency Particulate Air Filter which removes Dust, Smoke particles upto size of 1 Micron
Country of Origin: India
7 Days Replacement Guarantee
Faber Hood 3N1 Aerostation Glamour Ft Ab Ltw 60, Alligator Black
Does anybody wonder how women cook food in hot summers in kitchen ? Yes, We do ….. Presenting Faber's next generation Chimney which is a Chimney, a Fan and an Air Purifier.While cooking it will take all the smoke out from
your kitchen with 1000m3/hr Suction power.Hepa filter inside the chimney will trap all harmful particles such as dust, smoke, pollen..etc and purfires the air and the Fan inside the Chimney gives you spot cooling purified air.The chimney is loaded with 2 Motors, separate for Suction and Fan to ensure both the Suction and Spot cooling can happen independently. The three layer Hepa filter gives efficiency upto 95%. Different texture available to differentiate from traditional steel and black color, which gives fresh look to your kitchen.
3 Layer Filtration



.

Soft Touch




Nylon filter removes particles such as dust & dirt from the air; the carbon filter is used to trap the gases, odor and neutralizes them whereas HEPA filter removes harmful particles such as dust, smoke, pollen etc. up to the size of 1-micron.

Touch Control enables ease of operation with just one touch and makes your kitchen hood an easy and effortless product to use. It comes with trendy touch control with

back-lit

that will give easy access to all the features of your chimney so you can see the function you are operating & clean it without any hassle.
| | | |
| --- | --- | --- |
| | | |
| Hood with Fan and Air Purification Technology | . | Baffle Filter |
| The hood comes with spot cooling and air purification technology. Faber 3-in-1 hood with aerostation technology is one of its kind and has been designed especially for you to help you breathe pure and to make you love your kitchen. | | 3 Layer baffle filter - a patented baffle filter technology designed especially for oily Indian cooking. Faber 3 layer baffle filter allows vapours to suddenly chop and change direction, thereby separating grease particles. Constructed from stainless steel to last for lifetime, hence no cost for replacement. Can be easily cleaned in dishwasher or by hand. |
| | | |
| --- | --- | --- |
| | | |
| Suction Power | . | Bio Color LED |
| Suction power refers to the consumption of oil and smoke particles while you are cooking in your kitchen. Faber chimney comes with higher suction power of 1000m3/h, which helps you to cook your food easily and peacefully. | | For low speed of fan it's a green indicator for medium its orange and for high its red. |
Size:
60 cm
| Color:
Alligator Black
| | | |
| --- | --- | --- |
| Brand | | Faber |
| Model | | HOOD 3IN1 AEROSTATION GLAMOUR FT AB LTW |
| Noise Level | | 62 dB |
| Installation Type | | Wall Mount |
| Color | | Alligator Black |
| Voltage | | 250 Volts |
| Fuel Type | | Electric |
| Material | | Glass |
| Included Components | | 1 chimney, 1 User Manual |
| Batteries Required | | No |
| Manufacturer | | Franke Faber India Pvt Ltd |
| Country of Origin | | India |