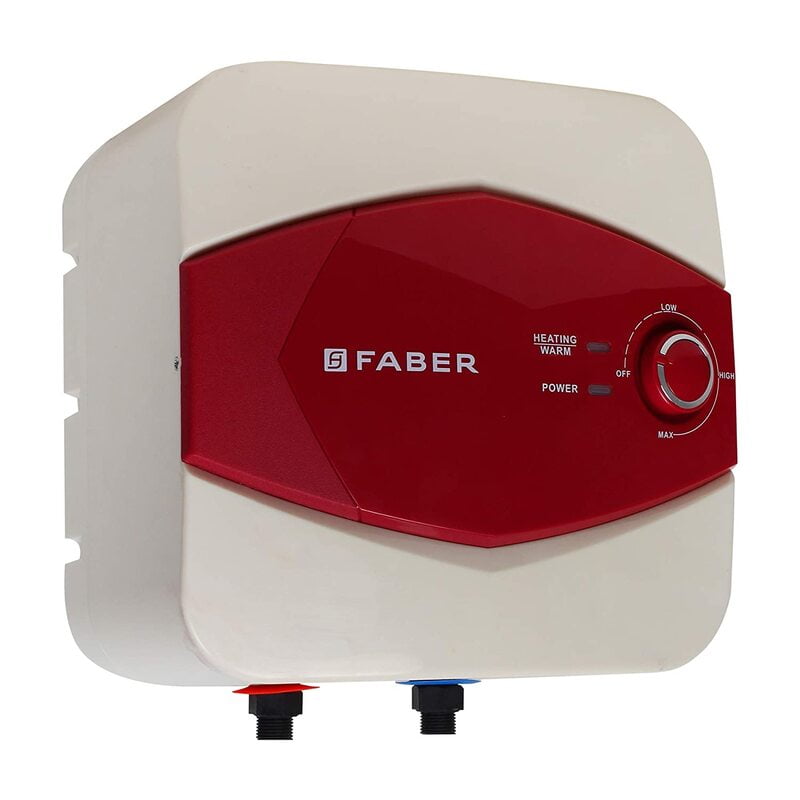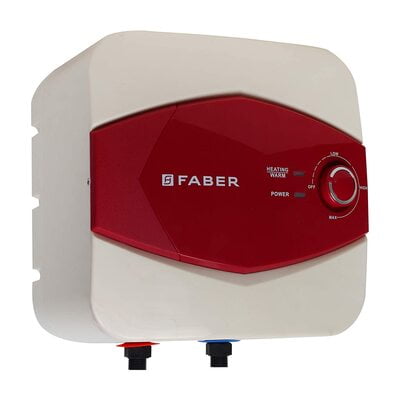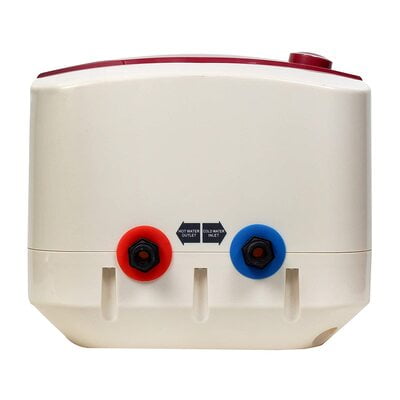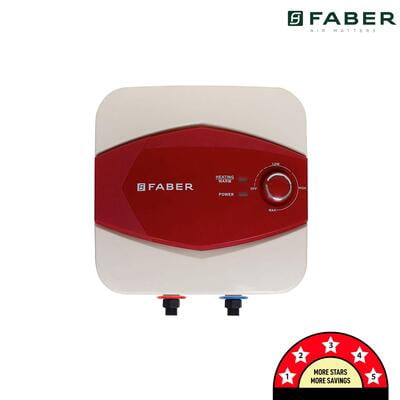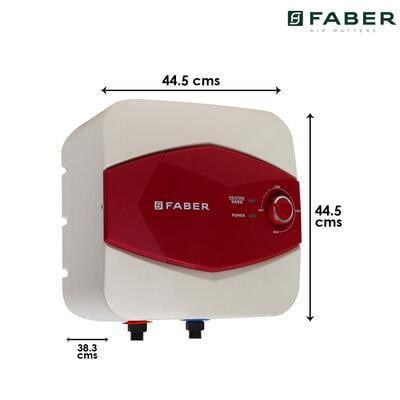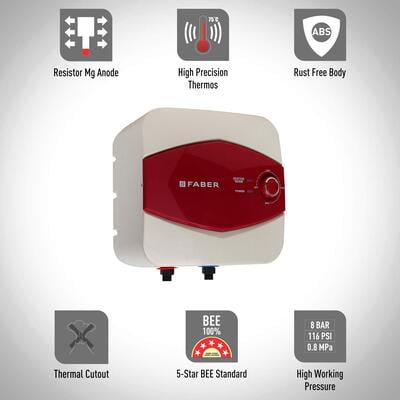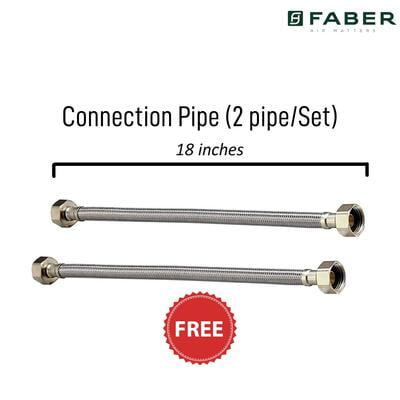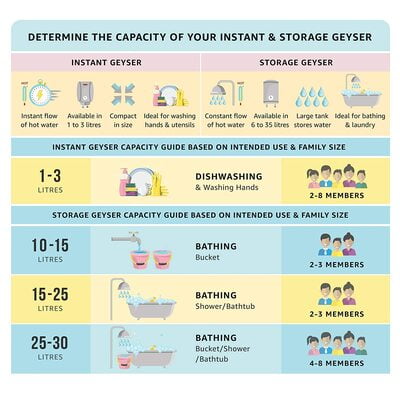 Faber Glitz 25 LTR. Storage Water Heater/Geyser (5 Star,2KW, Free Installation)
Faber Glitz 25 LTR. Storage Water Heater/Geyser (5 Star,2KW, Free Installation)
Type: Glassline Storage ; Capacity: 25-Litres; Wattage: 2000 Watts; Pressure: 8 Bars ; BEE Rating: 5 Star
Warranty: 5 Year on Tank, 2 year on heating element and 1 year on product
Energy Efficiency: BEE 5-star rated with PUF Technology for Power Savings
Tank : Quadro-Layer Enameled Coated Tank for Longevity, Magnesium Anode Rod for enhanced tank life
Neon indicator for 'Power On' and 'Heating' - gives status of water heating and readiness
Body Material: ABS- prevents rusting and corrosion, Wattage: 2 KW , Rated input current :16 Ampere
Product Dimensions: 44.5 cms X 44.5 cms X 38.3 cms
Faber Glitz 25 LTR. Storage Water Heater/Geyser
Faber present's range of Glitz storage water heaters/geysers, Faber Glitz 5 Star Storage Water Heaters - Go Beyond the Ordinary! Faber Glitz water heaters/geysers are vertical compact design that complements the decor of your kitchen or bathroom. Faber Glitz Glassline storage water heaters/geysers is available in 6-Liters, 10-Liters, 15-Liters and 25-Liters with different variants or colors, 2000 watts Wattage, BEE Rating: 5 Star. Suitable for high-rise buildings (8 bars), Rated Voltage: 230V, AC, Rated Frequency (HZ): 50, Body Material: ABS- prevents rusting and corrosion, Tank Material: Quadro-Layer Enameled Coated Tank for Longevity, Magnesium Anode Rod for enhanced tank life, Cord Size (length): 1.5 meter, 2KW heating element that helps heat water quicker. Knob helps regulate heating of water as per need, Product Dimensions: 44.5 cms X 44.5 cms X 38.3 cms, Warranty: 5 Year on Tank, 2 year on heating element and 1 year on product, Included in the Box: 1 Set of installation pipe,1 Safety valve,1 User Manual,1 Warranty Card ,1 Mounting Bracket and 1 Set of Expanding screw.
| | | |
| --- | --- | --- |
| | | |
| The tank has an anode rod which has stainless steel core that is designed to protect the tank from corrosive elements. The anode rod uses a special cathodic action to fight these elements and thus prolong the life of the water heater. | . | This amazing water heater has a unique Incoloy Alloy /Enameled Incoloy alloy Heating element for faster heating and longer life. It prevents corrosion of the tank and offers superior heating performance. |
| | | |
| | | |
| --- | --- | --- |
| | | |
| Faber water heaters comes with single weld line unlike other water heaters which has a 3 piece structure.This feature of minimal weld joints reduces leakage by 67% in high pressure scenario. | . | Faber Glitz Geysers comes with an 8-bar pressure rating to ensure that the water heater is suitable even for the high-rise apartments / buildings |
| | | |
| --- | --- | --- |
| | | |
| The Faber Glitz Geyser has an adjustable knob for setting the temperature conveniently thus helps to customize the heating of water as per your need. | . | Neon indicator for 'Power On' and 'Heating' - gives status of water heating and readiness |
High grade puff insulation ensure heat retention thus reducing your electricity bills. Smart design with standby cut off help consumes less electricity

Complying with all standards of safety and security, it also proves to be an energy-efficient water heater with 5 star rating.

.

Advance 3 Layer Water Tank Quadro-Layer Enameled SPCC Adhesive Layer Enameled Layer and Incoloy Alloy /Enameled Incoloy alloy Heating Element.