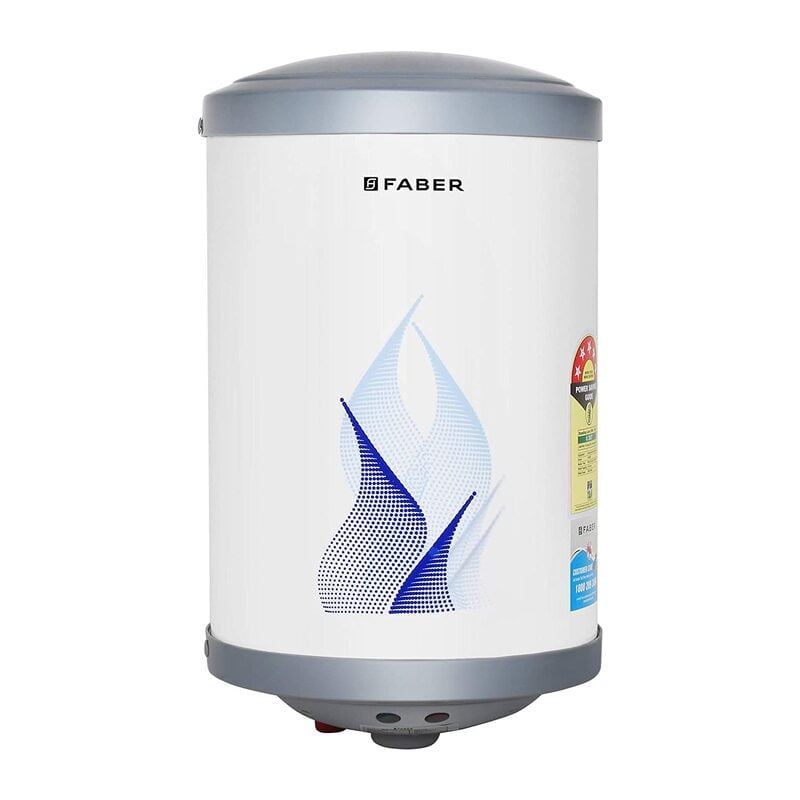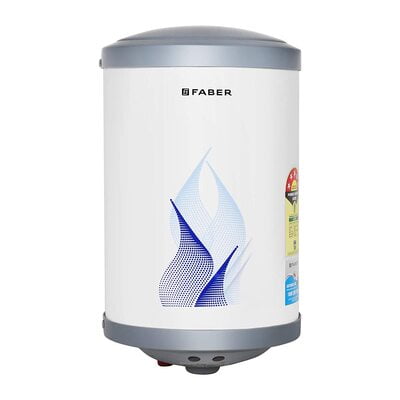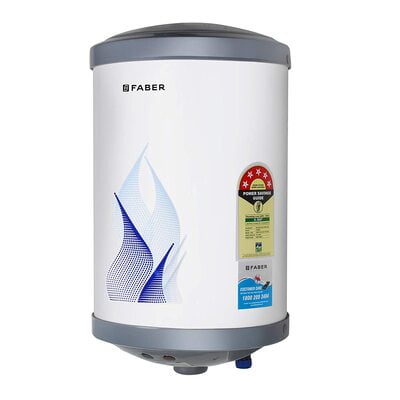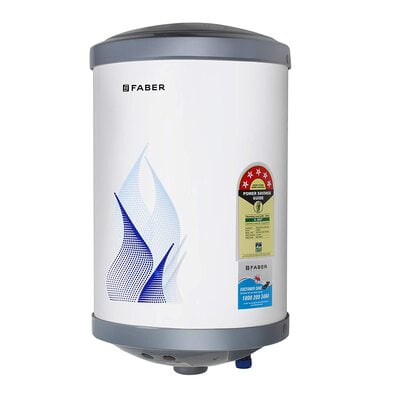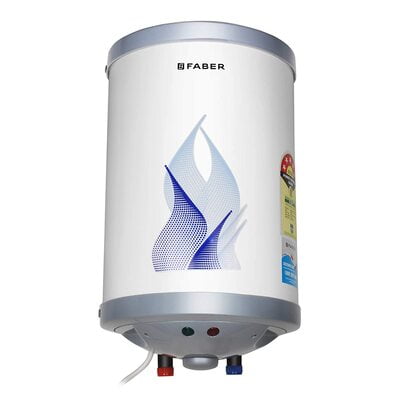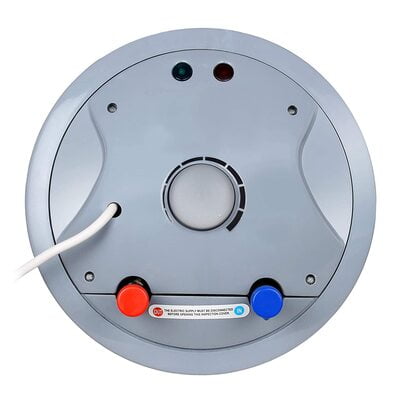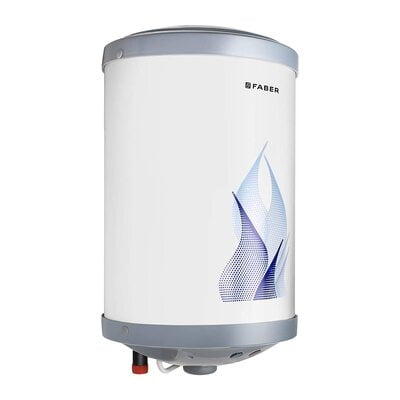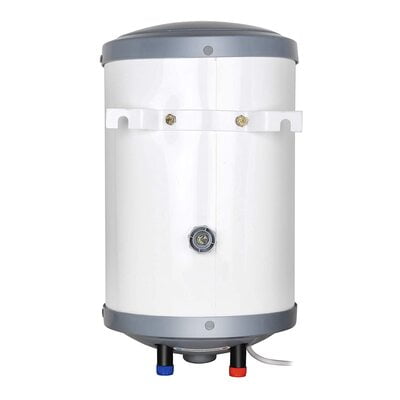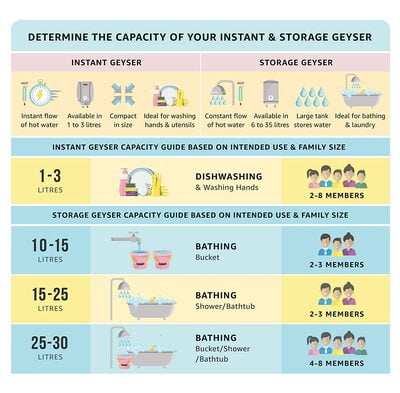 Faber 25Ltr Storage Water Heater (FWG Vulcan 25V)
Faber 25Ltr Storage Water Heater (FWG Vulcan 25V)
Get 100% Branded Products Only
7 Days Replacement Guarantee
Tank- CRCA EDD Grade, Laminated- Plastic Polyapp (PP)
Power: 2000 watts; Operating Voltage: 230 volts
Capacity: 25 liters
Warranty: 7 years warranty on tank, 4 years on heating element, 2 years warranty on product
Includes: 1 Geyser, 1 User Manual, Wall mounting accessory, Connecting Water Pipes
Dimensions- 38 X 38.5 X 59 cms
Faber 25Ltr Storage Water Heater (FWG Vulcan 25V)
Faber presents range of Vulcan storage water heaters/geysers, Faber Vulcan 5 Star Storage Water Heaters - Go Beyond the Ordinary! Faber Vulcan water heaters/geysers are vertical compact design that complements the decor of your kitchen or bathroom. Faber Vulcan Glassline storage water heaters/geysers are available in 6-Liters, 10-Liters, 15-Liters and 25-Liters, 2000 watts Wattage, BEE Rating: 5 Star. Suitable for high-rise buildings (8 bars), Rated Voltage: 230V, AC, Rated Frequency (HZ): 50, Body Material: Plastic Polyapp (PP)- prevents rusting and corrosion, Tank Material: Cold reduced low carbon Steel for Longevity, Magnesium Anode Rod for enhanced tank life. Knob helps regulate heating of water as per need, Product Dimensions: 38 X 38.5 X 59 cms, Warranty: 7 Year on Tank, 4 years on heating element and 2 years on product, Included in the Box: 1 Geyser, 1 User Manual, Wall mounting accessory, Connecting Water Pipes.
Single weld Line
Faber water heaters come with single weld line unlike other water heaters which have a 3 piece structure.This feature of minimal weld joints reduces leakage by 67% in high pressure scenario.
Smart Design
Mg Anode
CRCA EDD Grade Tank Material
Neon Indicator
Main Highlights
Single Weld Line
Rust-free body
5 Star rating
High Precision Thermos
| | | |
| --- | --- | --- |
| | | |
| Power Efficient | . | 8 Bar Pressure |
| Faber geysers maintains hot water for longer duration by ensuring high heat retention and helps to reduce your electricity bills. Complying with all standards of safety and security, it also proves to be an energy-efficient water heater with 5 star rating. | | Faber Vulcan Geysers comes with an 8-bar pressure rating to ensure that the water heater is suitable even for the high-rise apartments / buildings. Faber geysers can withstand pressure upto 8 kg/cm2 |
Thermal Cut-Out
Faber Vulcan Geysers come with a high precision thermostat, reset knob and pre-set thermal cut-out which
provides dual safety. It is engineered to stay protected from sudden power cut & voltage variations.