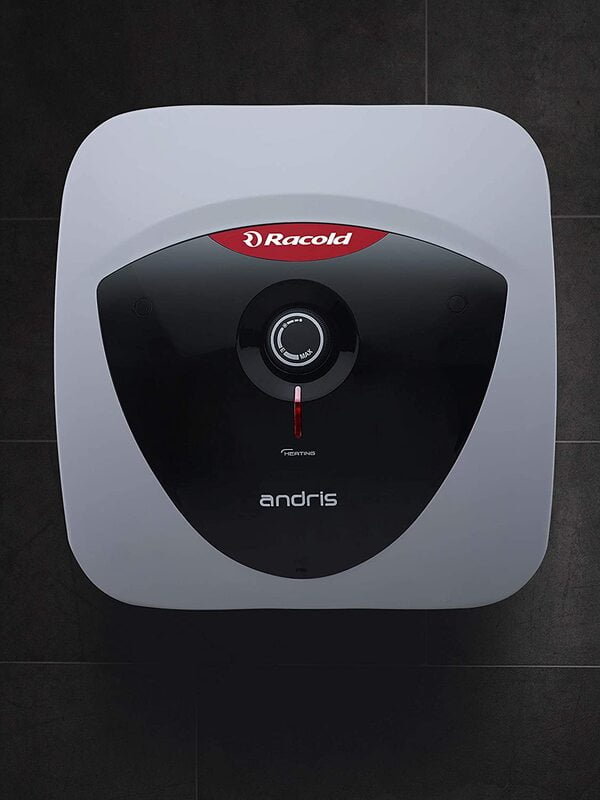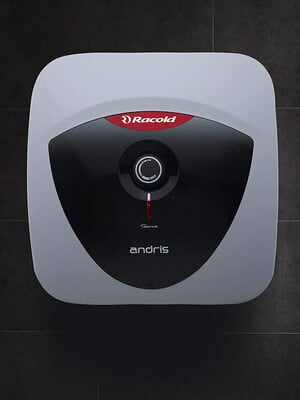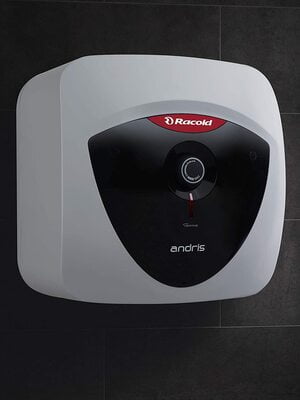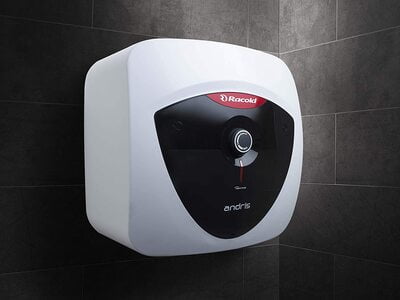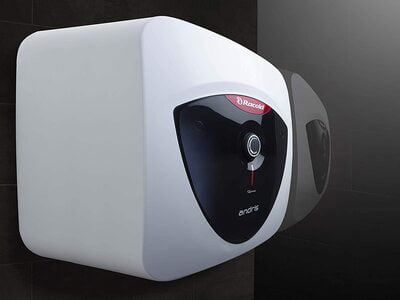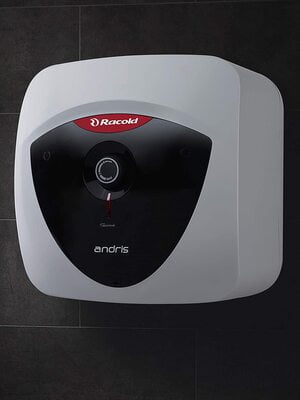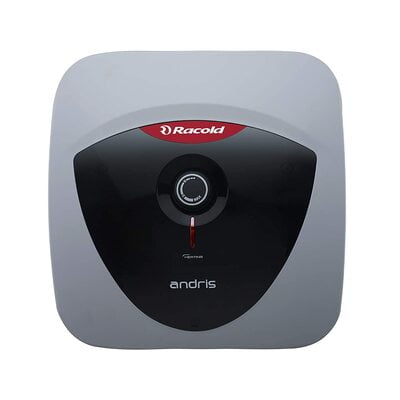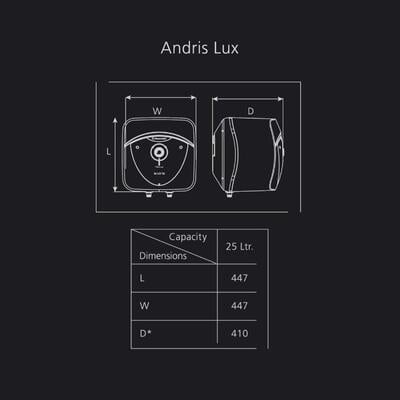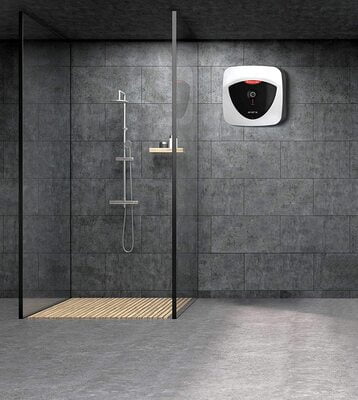 Racold Andris Lux 25 Liter 2KW Storage Water Heater
Free standard installation for limited period. Note: The standard installation does not include pipes/fittings/plumbing, etc. The company reserves the right to modify the installation terms and conditions at any time without prior notice
Titanium Plus: specially designed Titanium steel with Titanium enamel coating gives the tank extreme intensity and durability
Warranty: 2 years on Product, 3 years on Heating Element and 5 years on Tank
Italian Art Designed By Umberto Palermo: Andris is designed by Umberto Palermo, the iconic product design expert from Italy. It exudes a rare combination of design with style
Titanium Enameled Heating Element : Titanium enamel heating element for efficiency, strength, low energy consumption and longer life
Flexomix : The unique inlet flow controls the system and helps to deliver energy efficiency by producing 10% more hot water than traditional water heaters
Racold Andris Lux 25 Liter 2KW Storage Water Heater
Presenting Andris Plus-a work of art in electric stockpiling water warmers that is a genuine class separated. Consistently is an open door obscure and the start of something excellent. To benefit as much as possible from your day, all you need is an extraordinary vivacious beginning to your morning. Throughout the previous 50 years, Racold, the main pro in fountains and water radiators, has helped you start your day with that spray of invigorating vitality in style. With the Andris spring, that style has advanced into workmanship. The impeccably created Andris fountain, structured by widely acclaimed Italian originator Umberto Palermo, is his vision of rich and in vogue plan for shower spaces in India.
Racold Andris Lux 25 Liter 2KW Storage Water Heater
A masterpiece conceptualized specially by the renowned Italian designer Umberto Palermo, Andris brings art to your modern bathing space. Crafted to be perfectly compact to suit your design needs, Andris makes your shower so stylish that it's love at first sight.
Capacity: 25 Liter
Type: Storage Water Heater
Mounting: Vertical
Star Rating: 5
Heating Element: Titanium Enameled
| | | |
| --- | --- | --- |
| | | |
| Titanium Plus | . | Italian Art Designed by Umberto Palermo |
| Andris lux is specially designed Titanium steel of this geyser with Titanium enamel coating gives the tank extreme intensity and durability. | | Andris lux is designed by Umberto Palermo, the iconic product design expert from Italy. It exudes a rare combination of design with style. |
| | | |
| --- | --- | --- |
| | | |
| Titanium Enameled Heating Element | . | Flexomix |
| Titanium enamel heating element for efficiency, strength, low energy consumption and longer life. | | The unique inlet flow of this storage water heater controls the system and helps to deliver energy efficiency by producing upto 10% more hot water than traditional water heaters. |
| | | |
| --- | --- | --- |
| | | |
| Temperature Regulation Knob | . | Thermal Stability Device |
| Helps regulate heating of water as per need. | | This double function feature connected to the thermostat enables energy saving, comfort and safety. |