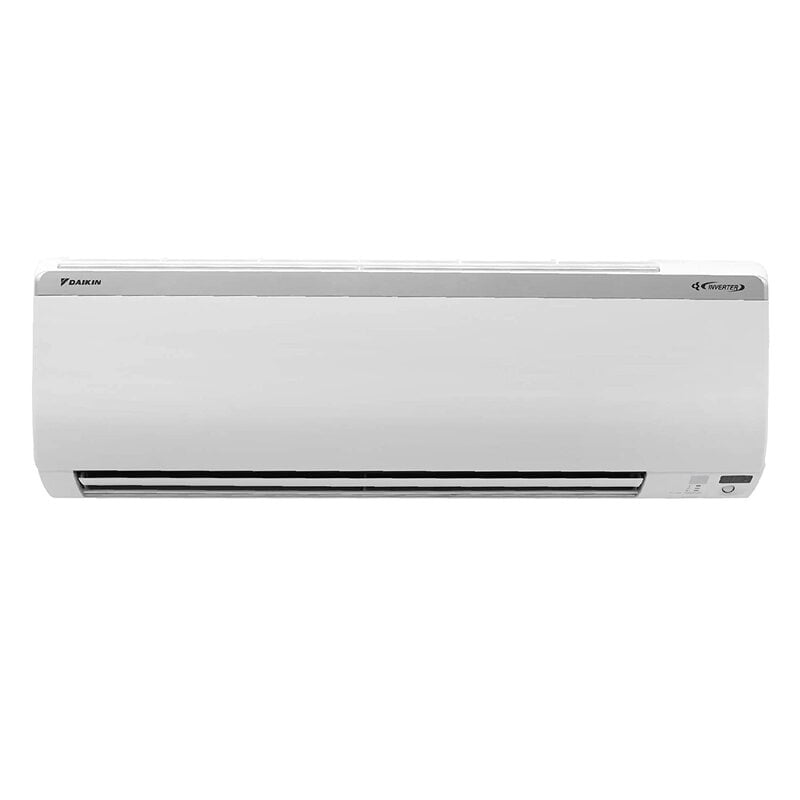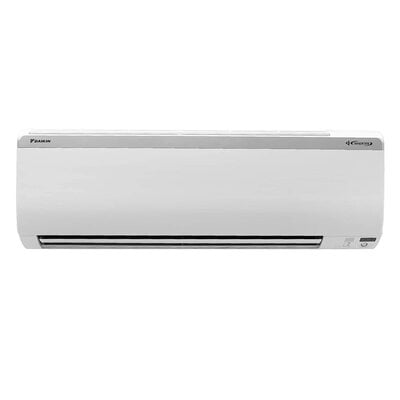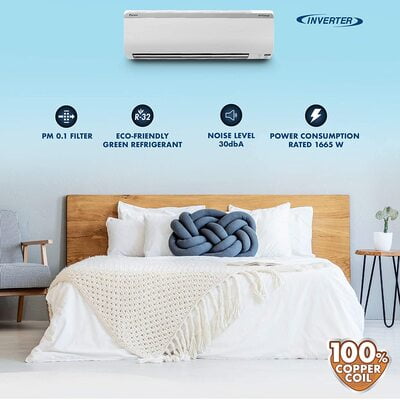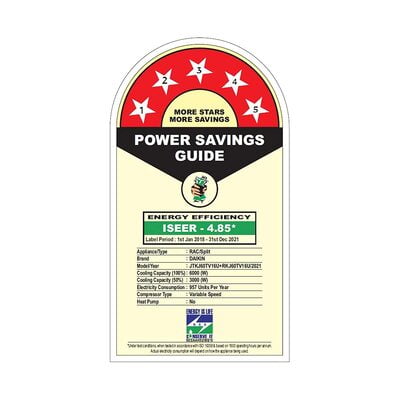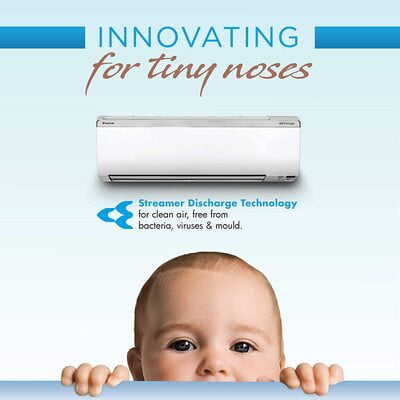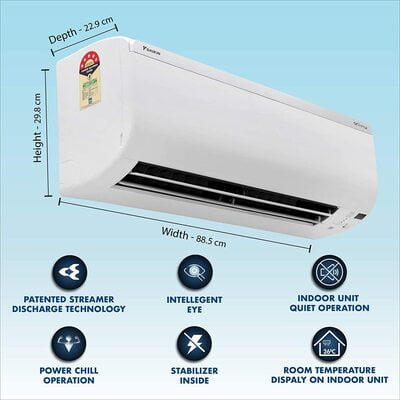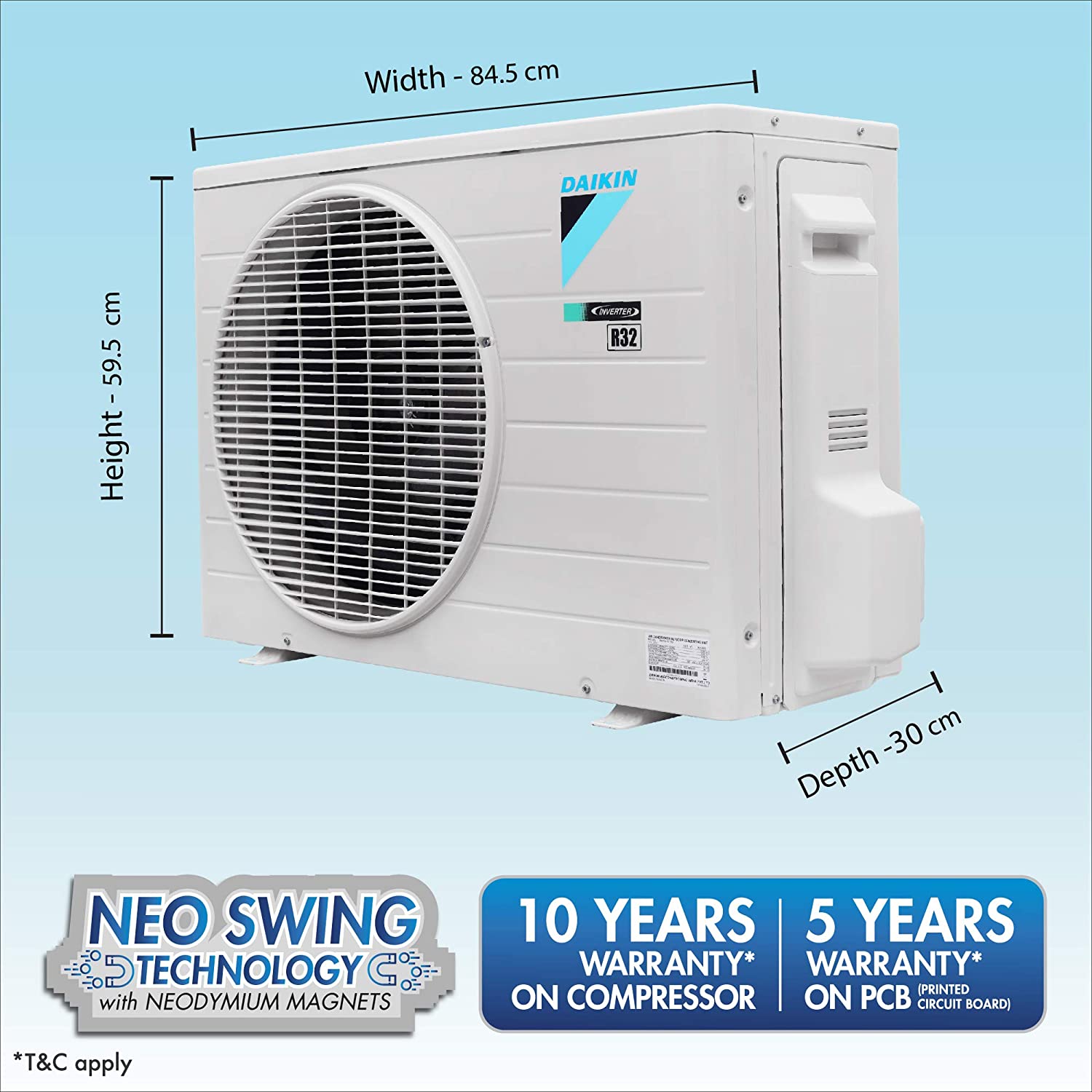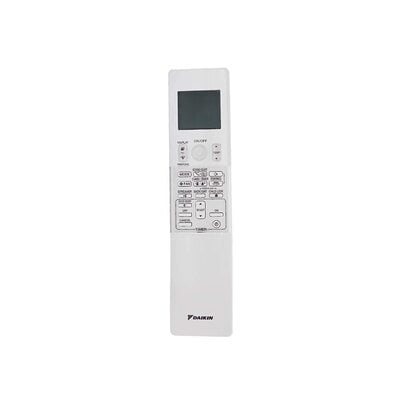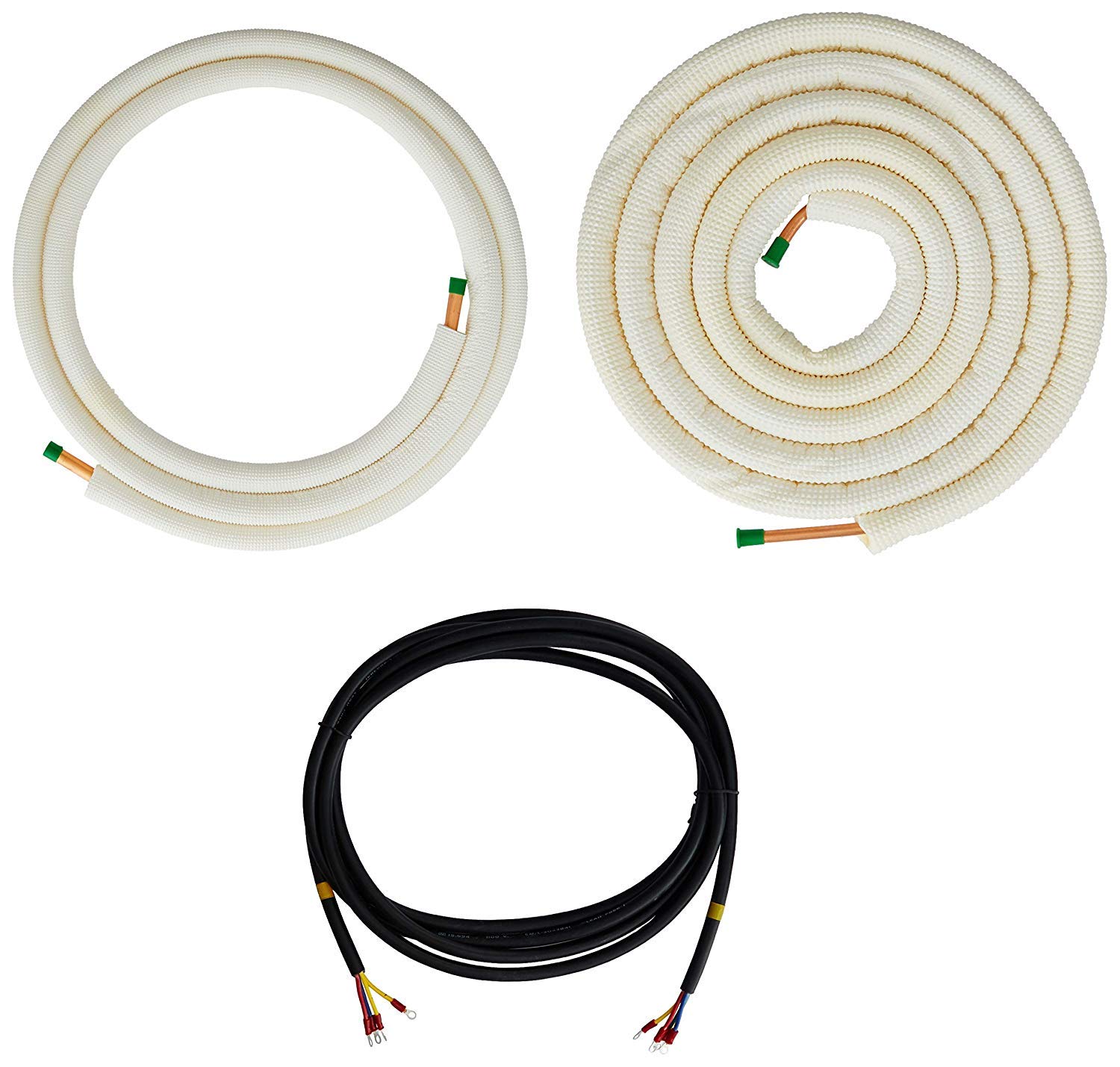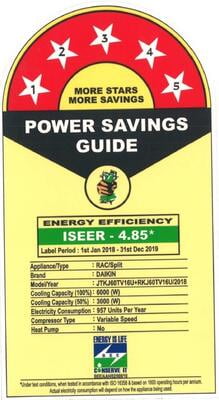 Daikin 1.8Ton 5 Star Anti Pollution Inverter Split AC (Copper,PM 0.1 Filer, JTKJ60TV16U, White)
Get 100% genuine and authentic product
7 Days replacement guarantee
| | | |
| --- | --- | --- |
| Power Source | | Corded Electric |
| Brand | | Daikin |
| Special Feature | | Inverter, Dust_filter, Air_purifier |
| Seasonal Energy Efficiency Ratio (SEER) | | 4.85 |
| Color | | White |
About this item
Split AC with inverter compressor: Variable speed compressor which adjusts power depending on heat load. It is most energy efficient and has lowest-noise operation
1.8 Ton
Energy Rating: 5 Star: , Annual Energy Consumption (as per energy label): 957 units, ISEER Value: 4.85
Manufacturer Warranty: 1 Year on Product, 1 Year on Condenser, 5 Years PCB Warranty, 10 Years on Compressor
Copper Condenser Coil: Better cooling and requires low maintenance
Anti Pollution (Streamer Discharge Technology), Stabilizer Inside, indoor Unit Quiet Operation, Intelligent Eye, Power Chill Operation
Refrigerant gas: R32 - Environmental friendly - no ozone depletion potential
IDU dimension(88.5* 22.9* 29.8 cms), ODU dimension (84.5* 30.0* 59.5 cms) & IDU (11 kgs) and ODU Weight (39 kgs)
Indoor Unit, Outdoor Unit, Remote Control, User manual & Warranty Card
Daikin 1.8Ton 5 Star Anti Pollution Inverter Split AC (Copper,PM 0.1 Filer, JTKJ60TV16U, White)
Streamer Discharge Air Purification Technology
This flagship salubrious series consists of Patented Streamer discharge technology which helps in making Room air clean. A type of plasma discharge comprising high-speed electrons with high oxidative capacity is released within the unit, decomposing odors and harmful gases (High-speed electrons are generated and then adsorbed within the unit to ensure safety).
Intelligent Eye

Neo Swing Inverter Compressor

The intelligent eye operation detects human movement in a room. If no one is present in room for more than 20 minutes, the operation automatically changes to energy saving operation and save energy.
Thanks to its smooth rotation, the neo swing compressor decreases friction and vibration. It also prevents leakage of refrigerant gas during compression. These advantages provide quiet and efficient operation.

Stabilizer Inside Operation

R-32 Green Refrigerant

This machine is equipped with Stabilizer inside which removes its dependency from external stabilizer. This is different from stabilizer free operation as it regulates voltage too
R32 (Green Refrigerant) has zero Ozone Depletion Potential (ODP) and Modified Global Warming Potential (GWP) of 472, compared to R410A's Modified GWP of 2,027. Also R32 is a single component refrigerant, which makes it easy to recycle. It is because of these reasons that R32 offers the lowest total emissions and best overall life cycle climate performance.

Econo Mode

Self Diagnosis

Econo mode enables efficient operation by limiting the maximum power consumption. It is useful when using the air-conditioner and other electrical devices simultaneously on a shared electrical circuit.
The machine auto detects the error and shows the related code on the remote screen (After pressing Key mentioned in manual). Now you can easily self diagnose the error and report it to your Daikin authorised service centre for a quick resolution.
This mode helps you in reducing your electricity bills.

Outdoor Power Supply

100% Copper

Outdoor power supply in Daikin machines are specially designed to equip Daikin customers extra safety from any unfortunate fire accident.
Daikin air conditioners Condensers are equipped with 100% copper coils which functions as the backbone for robust air conditioning system.

High Impact Polystyrene IDU

To keep your IDU look always fresh, Daikin has used High Impact Polystyrene material for IDUs'. This helps in keeping IDUs' color same as new one even after multiple years of installation.
| | | |
| --- | --- | --- |
| Brand | | ‎Daikin |
| Model | | ‎JTKJ60TV16U |
| Energy Efficiency | | ‎5 Star Rating |
| Capacity | | ‎1.8 Tons |
| Annual Energy Consumption | | ‎957 Kilowatt Hours |
| Noise Level | | ‎30 dB |
| Installation Type | | ‎Split System |
| Part Number | | ‎JTKJ60TV16U |
| Special Features | | ‎Inverter, Dust_filter, Air_purifier |
| Colour | | ‎White |
| Control Console | | ‎Remote Control |
| Voltage | | ‎230 Volts |
| Material | | ‎Plastic |
| Included Components | | ‎1 Indoor Unit, 1 Outdoor Unit, Inter Connecting Pipe, 1 Remote, 3 Manuals, 1 Warranty Card |
| Batteries Included | | ‎Yes |
| Batteries Required | | ‎No |
| Battery Cell Type | | ‎Zinc |
| Manufacturer | | ‎Daikin Airconditioning India Pvt. Ltd. |
| Country of Origin | | ‎India |