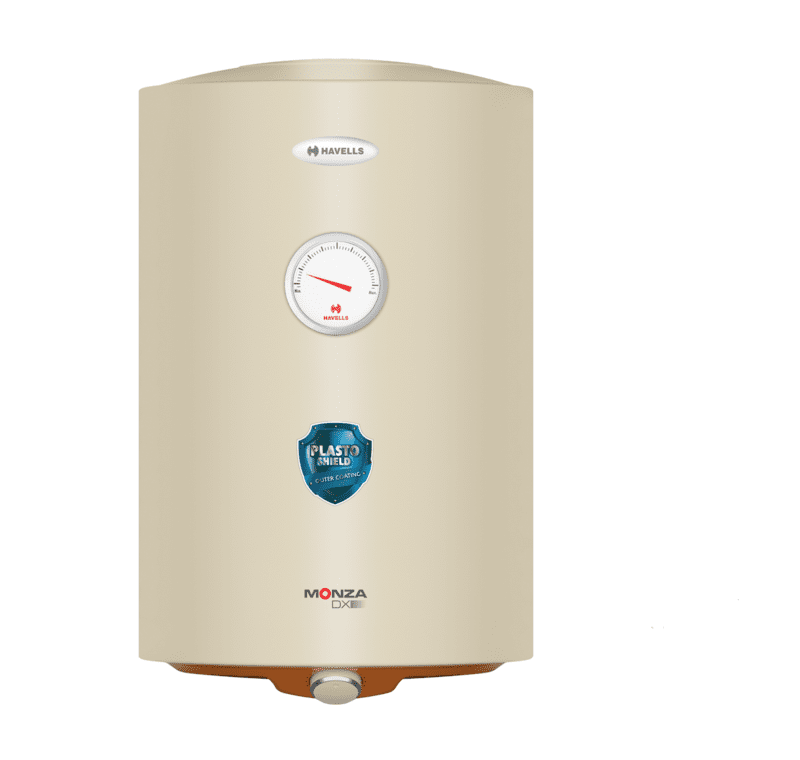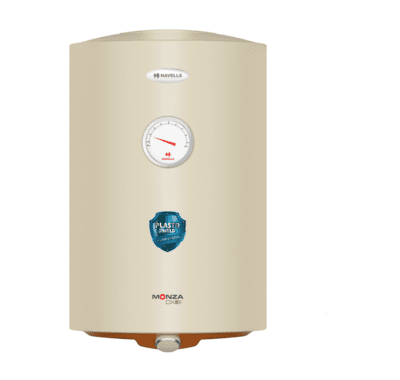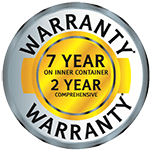 Havells Monza Dx 25ltr Storage Geyser
Get 100% Branded Products Only
7 Days Replacement Guarantee
Vertical Mounting. 7 year warranty on inner container ; 2 year comprehensive warranty
India's first integrated shock-safe plug designed to prevent electric shocks by cutting off the power in case of current leakage.
Adjustment knob for setting the temperature conveniently.
It is made of Ultra thick super cold rolled steel plates. It provides more corrosion resistance and anti-rust properly resulting in longer life compared to standard inner tank designs. It is tough enough to withstand high pressure rating up to 8 bars.
Suitable for high rise buildings and pressure pump applications. The multi-function valve prevents pressure to increase beyond 8 bar.
HAVELLS GEYSER 25LTR MONZA DX
Havells India Ltd, perhaps the best brand for electrical items, offers a wide scope of water radiators in different structures and abilities to suit your prerequisites. One such scope of water springs is Monza DX. Accessible in the limits of 10, 15 and 25 liters, Monza DX stockpiling water warmers by Havells are effective and enduring. Implanted with Feroglas Technology, these electrical water radiators brag of many stunning highlights, as, PUF protection, stun safe attachment, multi useful wellbeing valve, whirlflow innovation, Incoloy glass covered warming component, flexible handle for temperature setting, 0.8 MPa high working weight, IPX-4, and considerably more. The Puro Plus capacity water springs are the best with regards to security, usefulness and toughness. On account of its Whirlflow Technology, the fountain maintains a strategic distance from direct contact among cold and high temp water stream for quicker warming and upgraded vitality sparing. It is reasonable for tall structures and weight siphon applications.
| | | |
| --- | --- | --- |
| | | |
| FeroglasTM Technology with single Weld Line Design | . | Incoloy Heating Element |
| It is made of Ultra thick super cold rolled steel plates. It provides more corrosion resistance and anti-rust properly resulting in longer life compared to standard inner tank designs. It is tough enough to withstand high pressure rating up to 8 bars. | | Incoloy glass-coated heating element offers superior heating performance with excellent resistance to both oxidation and carbonization at high temperature. It also resists corrosion and extends the lifespan of heating elements with minimal energy loss. |
| | | |
| --- | --- | --- |
| | | |
| Adjustable Knob | . | 8 Bar Pressure |
| Adjustment knob for setting the temperature conveniently. | | Suitable for high rise buildings and pressure pump applications. The multi-function valve prevents pressure to increase beyond 8 bar. |
| | | |
| --- | --- | --- |
| | | |
| Whirlflow Technology | . | Shock-Safe Plug |
| It avoids direct contact between cold and hot water flow for a faster heating and optimized energy saving effecting 20 % more hot water outputs. | | India's first integrated shock-safe plug designed to prevent electric shocks by cutting off the power in case of current leakage. |
| | | |
| --- | --- | --- |
| | | |
| PUF insulation | . | Warranty |
| CFC free thicker PUF insulation offers complete protection against radiant heat loss. | | 7 year warranty on Inner Container ; 2 year comprehensive Warranty. |