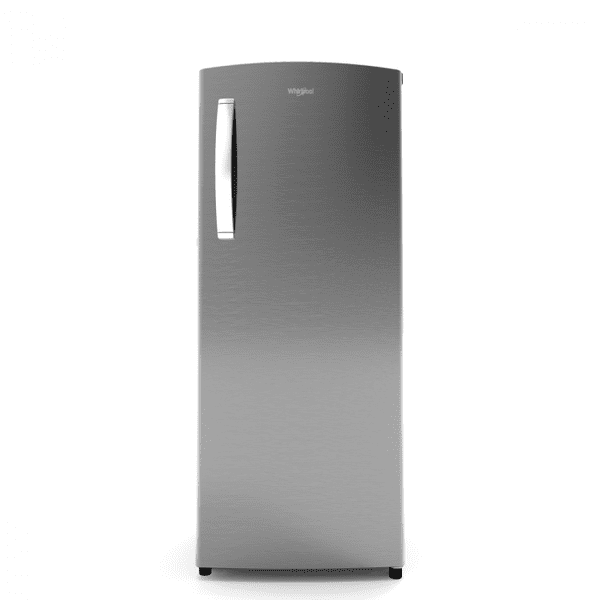 Whirlpool Ref 215 Ice Magic Pro PRM 4S Cool Illusia Steel (200Ltr)
Non-returnable
• 12 hours of Cooling Retention Even During Powercut* with Insulated Capillary Technology
• Insulated Capillary Technology
• Honeycomb Moisture Lock Crisper Cover
The advanced Insulated Capillary Technology and powerful compressor in Whirlpool refrigerators makes ice faster than any other products in its class - so that you are never short of ice.
IceMagic range of refrigerators, powered by Insulated Capillary Technology ensured that cooling stays locked inside, retaining it for up to 12 Hours*. This means, you can enjoy cold beverages even during long power cuts.
Special Cooling Vents that regulate the air in a laminar flow for supreme and uniform cooling throughout the refrigerator.

Extra Large Vegetable crisper ensures that you never run out of space.

Whirlpool's IntelliSense Inverter Technology, with energy efficient inverter compressors, comes with low starting voltage of 95V & assures 25 years of compressor reliability - certified by VDE Germany.