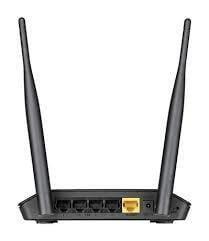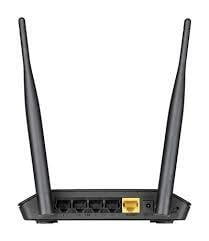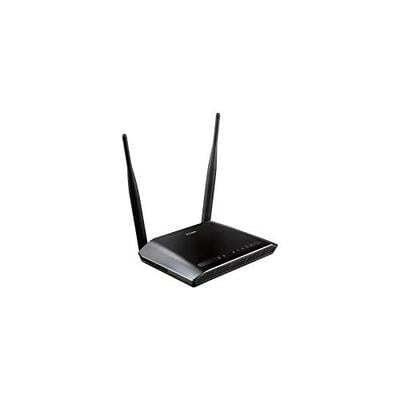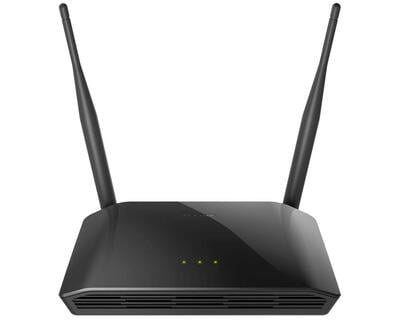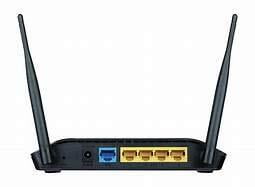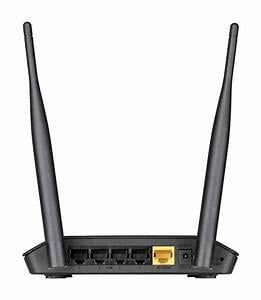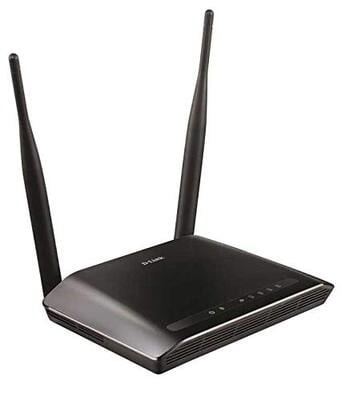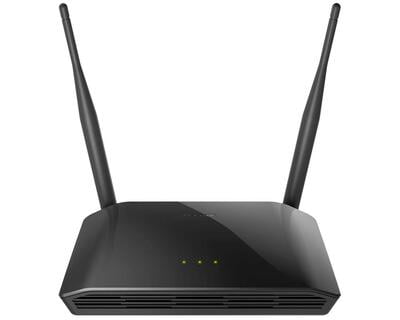 D-Link DIR-615 Wireless-N300 Router (Black, Not a Modem)
Set up in minutes with the D-Link setup wizard
IEEE 802.11n/g technology
Supports wireless encryption using WPA™ or WPA2™
Fast Ethernet ports (WAN/LAN) to share high-speed Internet access with computers and game
High-gain antennas to enhance Wi-Fi coverage around your home
Supports Wi-Fi Protected Setup (WPS)
Wireless N300 Router
DIR-615
The D-Link Wireless N300 Router (DIR-615) gives you a reliable and affordable Wi-Fi connection. Share high-speed Internet access with computers, game consoles, and media players from greater distances around a small home or apartment.
Set up in minutes with the D-Link setup wizard
IEEE 802.11n/g technology
Supports wireless encryption using WPA™ or WPA2™
Fast Ethernet ports (WAN/LAN) to share high-speed Internet access with computers and game
High-gain antennas to enhance Wi-Fi coverage around your home
Supports Wi-Fi Protected Setup (WPS)
Upgrade Your Network
Conveying extraordinary remote execution, encryption, and inclusion, the D-Link Wireless N 300 Router (DIR-615) is perfect for overhauling your current 802.11g remote home system. This Wireless N300 Router has the smarts to deal with various remote gadgets and empower smooth streaming and sharing over your whole home system. Not exclusively does the Wireless N300 innovation expand your remote range, it's additionally in reverse good with past age remote gadgets.
The D-Link setup wizard quickly configures your new Wireless N300 Router to get you up and running in minutes. Our Setup Wizard walks you step by step through the installation process to configure your Internet connection, wireless network settings and encryption, and everything else you need to get your network up and running, so you don't have to be a networking expert to get online.
More Encryption Options
The DIR-615 backings the remote encryption to help forestall unapproved get to, be it from over a remote system or from the Internet. Backing for WPA™ and WPA2™ norms help you to scramble remote information moves, while double dynamic firewalls (SPI and NAT) help to keep possible assaults from the Internet.
Think Green
While this may appear as though your normal switch, it's definitely not. This is a D-Link Green switch, which is as useful for your wallet for what it's worth for the earth. The DIR-615 is intended to save vitality, shield our condition from destructive substances and lessen squander by utilizing recyclable bundling. D-Link Green gadgets give eco-accommodating options without bargaining execution.
D-Link DIR-615 Wireless-N300 Router Information
| | | |
| --- | --- | --- |
| Brand | : | D-Link |
| Model | : | N300 |
| Model Name | : | D-Link 615 |
| Item model number | : | N300 |