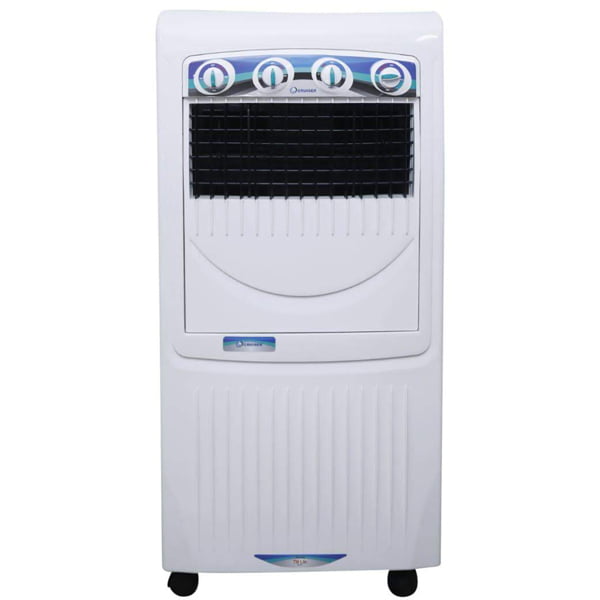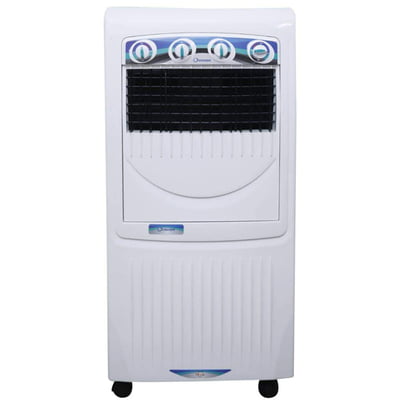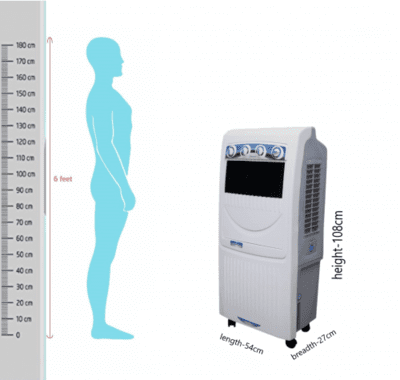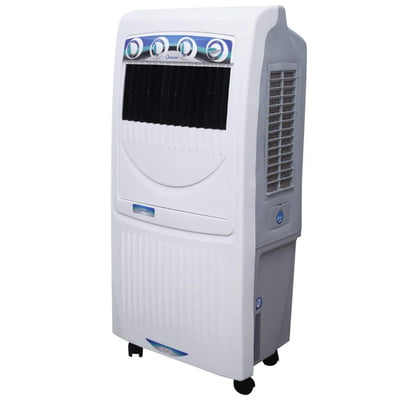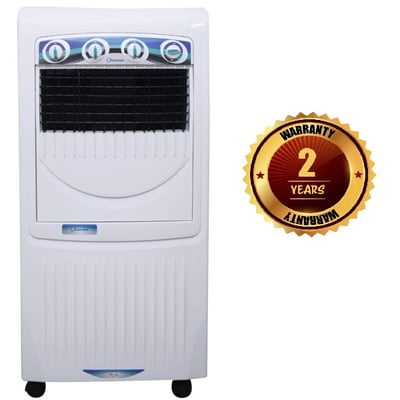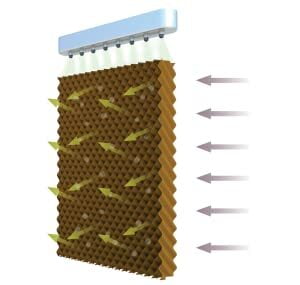 Cruiser M-70 Turbo Desert Air Cooler with Honeycomb Pads
Key Features

:-
70 litres water tank capacity
120 Watts power consumption
4 - Ways air deflection, 4 Castor wheels
Inverter Compatibility
Honeycomb Cooling Pads for longer life and better cooling
2 years comprehensive warranty
Cruiser M-70 Turbo Desert Air Cooler with Honeycomb Pads
Dillimall Provides you a wide range of air cooler with reasonable price. The Cruiser M-70 Turbo Desert Air Cooler with Honeycomb cooling pads, 70 litre water tank capacity, Easy to operate and reliable mechanical control panel. Compact Design, Powerful double blower motor for super max air blast with extremely low level of sound. 4-Way air deflection and 4 castor wheels.
Drain Plug, Overflow outlets and water level indicator, Auto Louvers or Ice Chamber, Cord Winder.
M-70 Turbo air cooler comes with a powerful double blower which in turns gives more powerful air flow with a low level of sound. It can be used indoors as well as outdoors and is made up of high quality plastic body.
| | | |
| --- | --- | --- |
| Brand | | Cruiser |
| Model | | M-70 Turbo |
| Model No | | M-70 Turbo |
| Generic Name | | Air Cooler |
| Manufacturer | | Cruiser |
| Capacity | | 70 Litres |
| Air Technology | | Powerful Double Blower |
| Power Consumption | | 183 Watts |
| Inverter Friendly | | Yes |
| Cooling Pads | | Honeycomb 3 Sides |
| Air Throw | | 3600 m3/h |
| Air Deflection | | 4 Ways |
| Drain Plug | | Yes |
| Overflow Outlets | | Yes |
| Water Level Indicator | | Yes |
| Auto louvers | | Yes |
| Ice Chamber | | Yes Side Ice Loading Chamber |
| Cord Winder | | Yes |
| Castor Wheels | | 4 |
| Warranty | | 2 years |