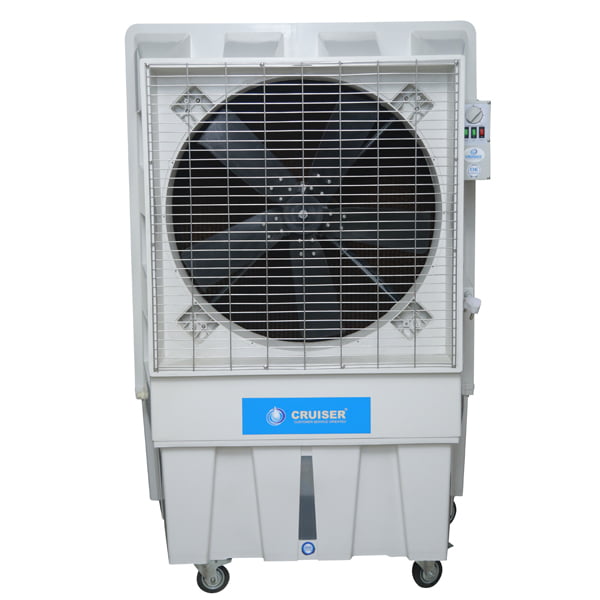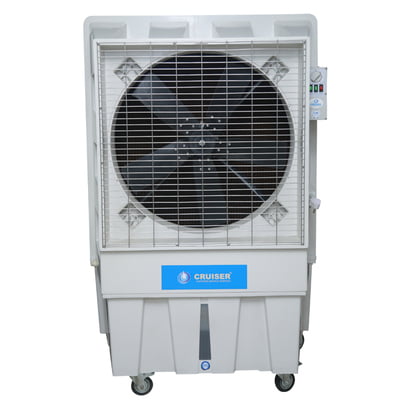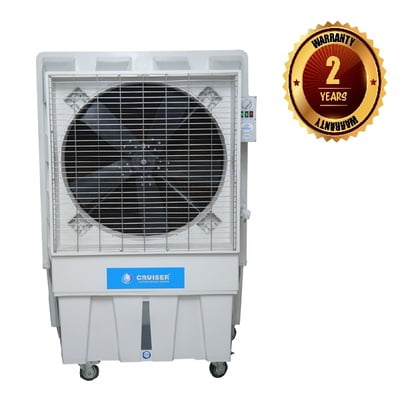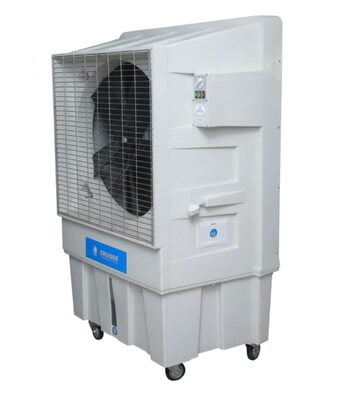 Cruiser M-180 Commercial Air Cooler with Honeycomb Pads
Key Features

:-
180 litres Water tank Capacity

Rated power : 1100 Watts




32'' Exhaust motor for super max air blast.



4 Castor wheels

Honeycomb pad for longer life and better cooling.

2 years comprehensive warranty
Cruiser M-180 Commercial Air Cooler with Honeycomb Pads
Dillimall Provides you a wide range of Air Cooler with reasonable price range. The Cruiser M-180 Commercial Air Cooler with honeycomb cooling pads. M-180 air cooler offers powerful air throw and comes with an enormous 180 litres tank. It is used for outdoor cooling where the cooling requirement exceeds 1000 sq.ft. or more. Its robust and huge in size and often used in lawns, banquets, party hall, Industry, restaurant and parks.
Cruiser M-180 Commercial Air Cooler with Honeycomb Pads and M-180 is a large commercial air cooler with a water tank capacity of 180 liters. It can cool upto 2000 sq.ft. area, saves energy and best suitable for outdoor functions. Robust design. 32" Exhaust motor for super max air blast, 4 castor wheels and it is compatible with
inverter
for
perform
in cutout, or save energy.
| | | |
| --- | --- | --- |
| Brand | | Cruiser |
| Model | | M-180 |
| Model No | | M-180 |
| Generic Name | | Air Cooler |
| Manufacturer | | Cruiser |
| Capacity | | 180 litres |
| Air Technology | | 32 inches Powerful Exhaust Fan |
| Power | | 1100 Watts |
| RPM | | 960 RPM |
| Cooling Pads | | Honeycomb Single Huge Size |
| Air Throw | | 23000M3/H |
| Air Deflection | | 4 Ways |
| Drain Plug | | Yes |
| Overflow Outlets | | No |
| Water Level Indicator | | Yes |
| Auto Louvers | | No |
| Ice Chamber | | No |
| Sound | | 68dB |
| Cord Winder | | No |
| Castor Wheels | | 4 |
| Warranty | | 2 years |