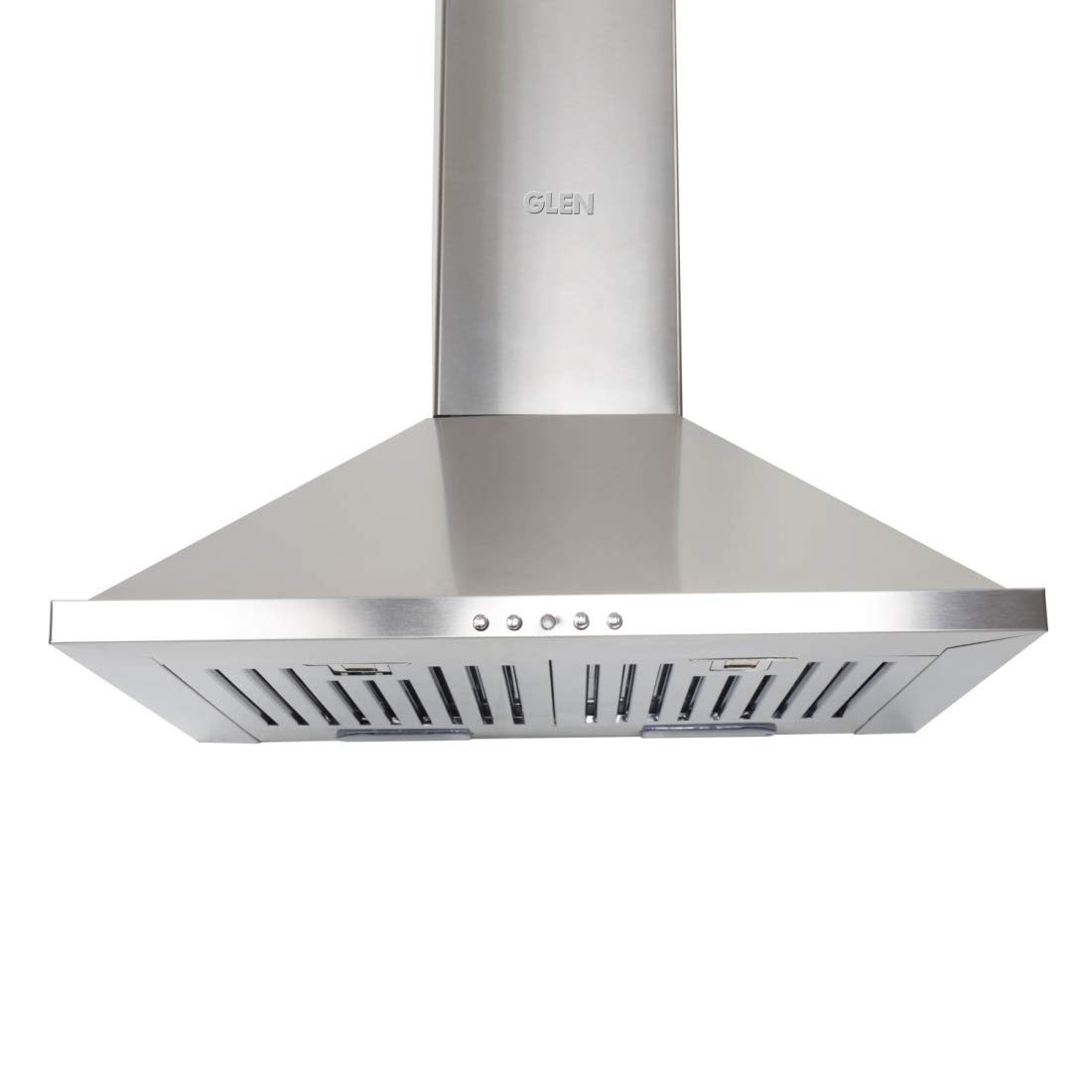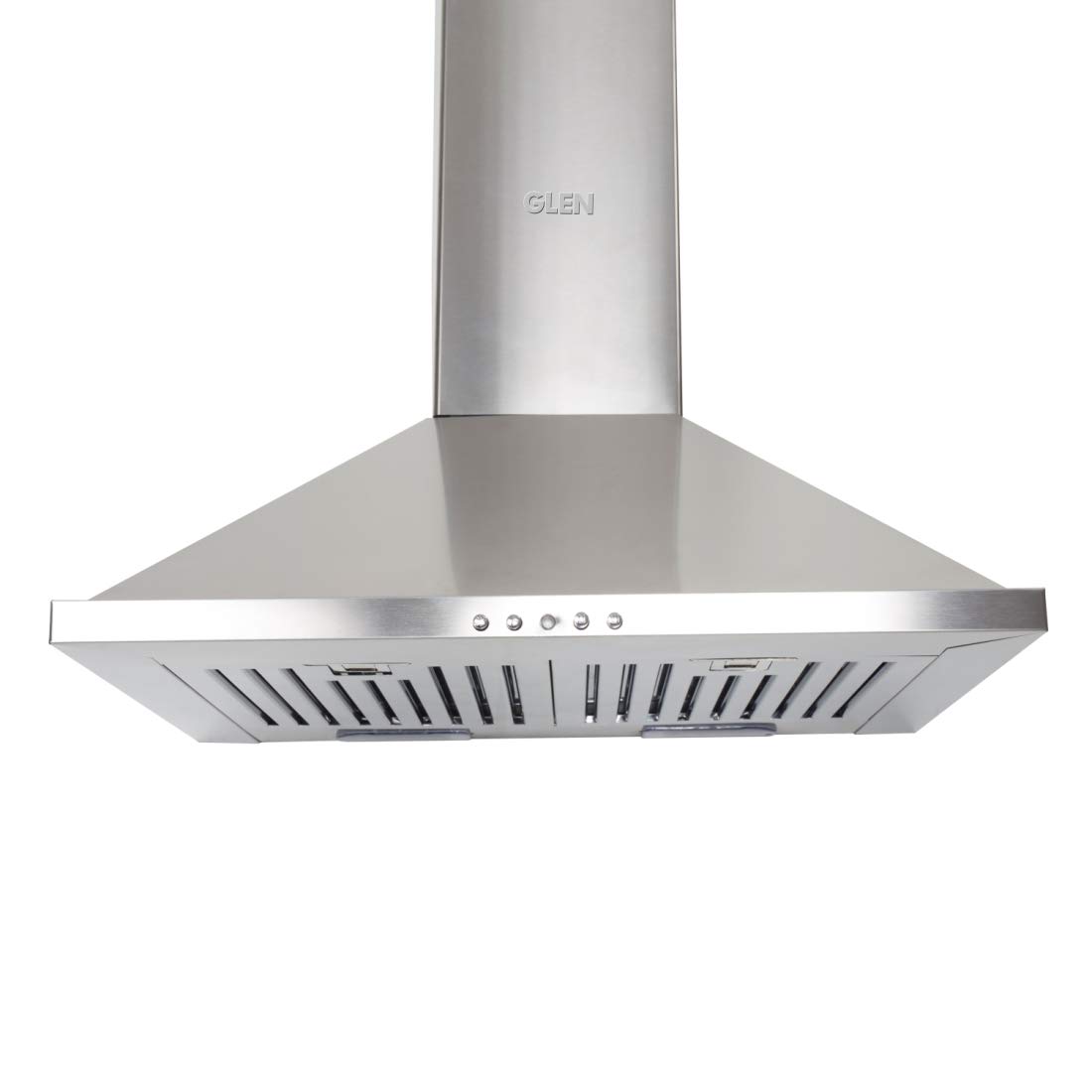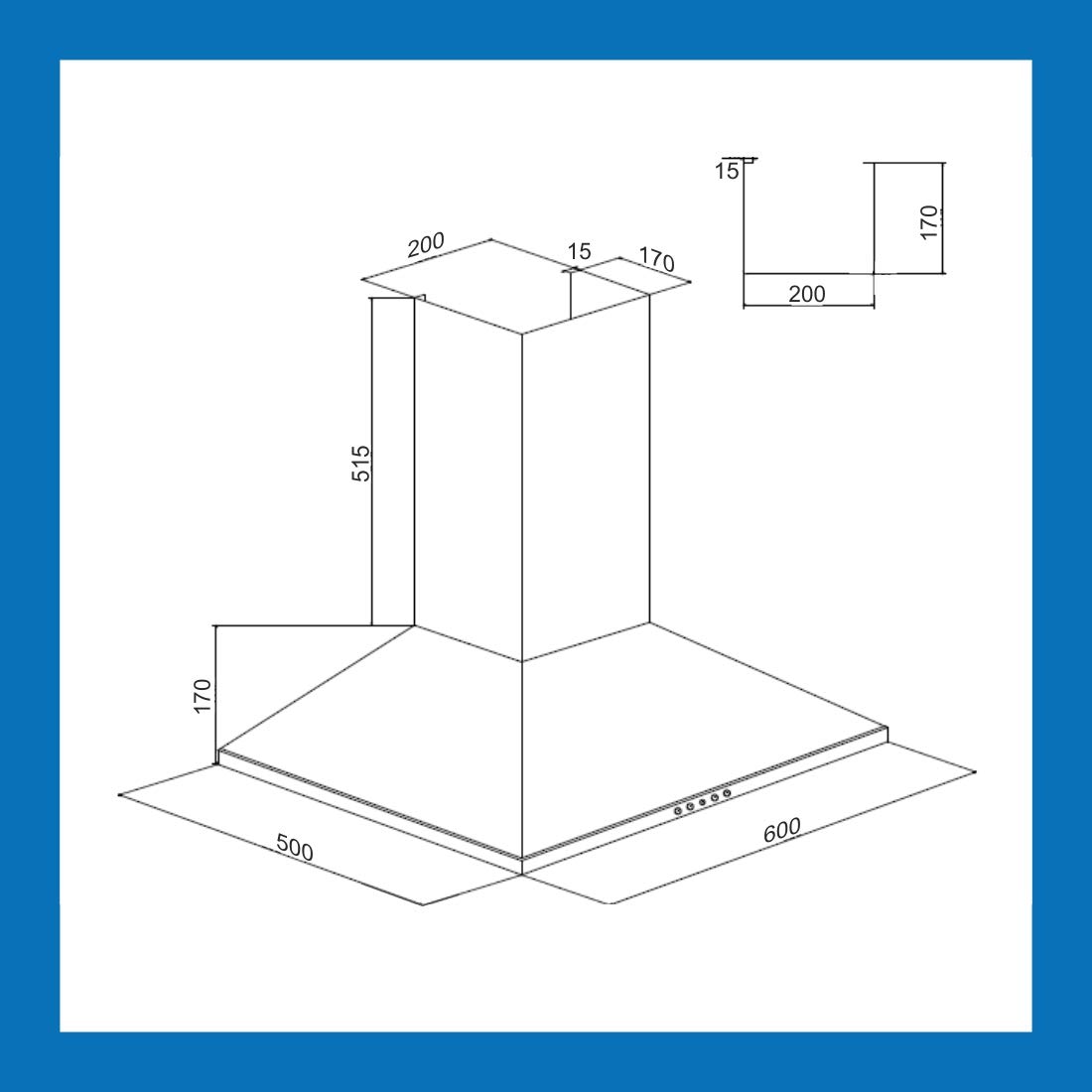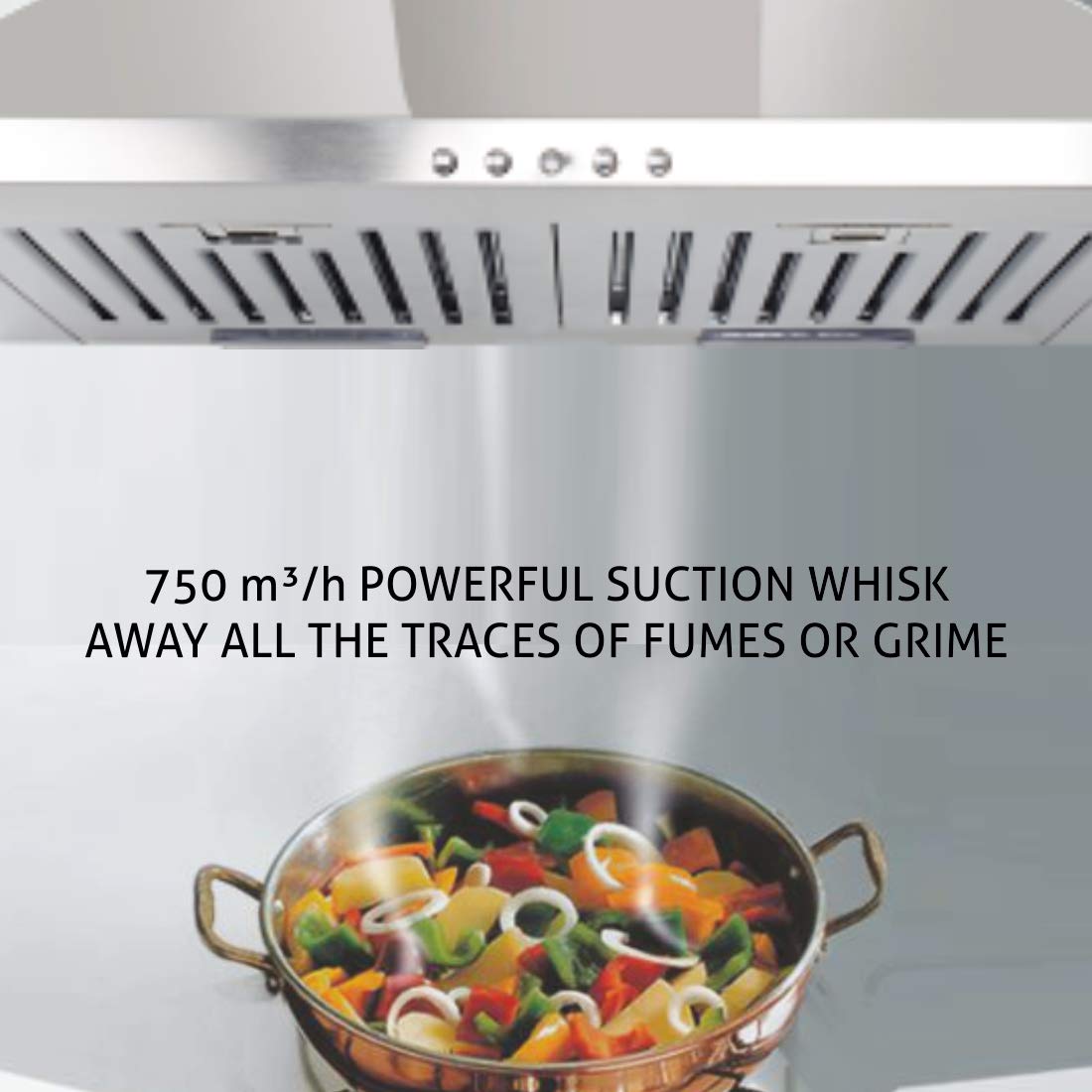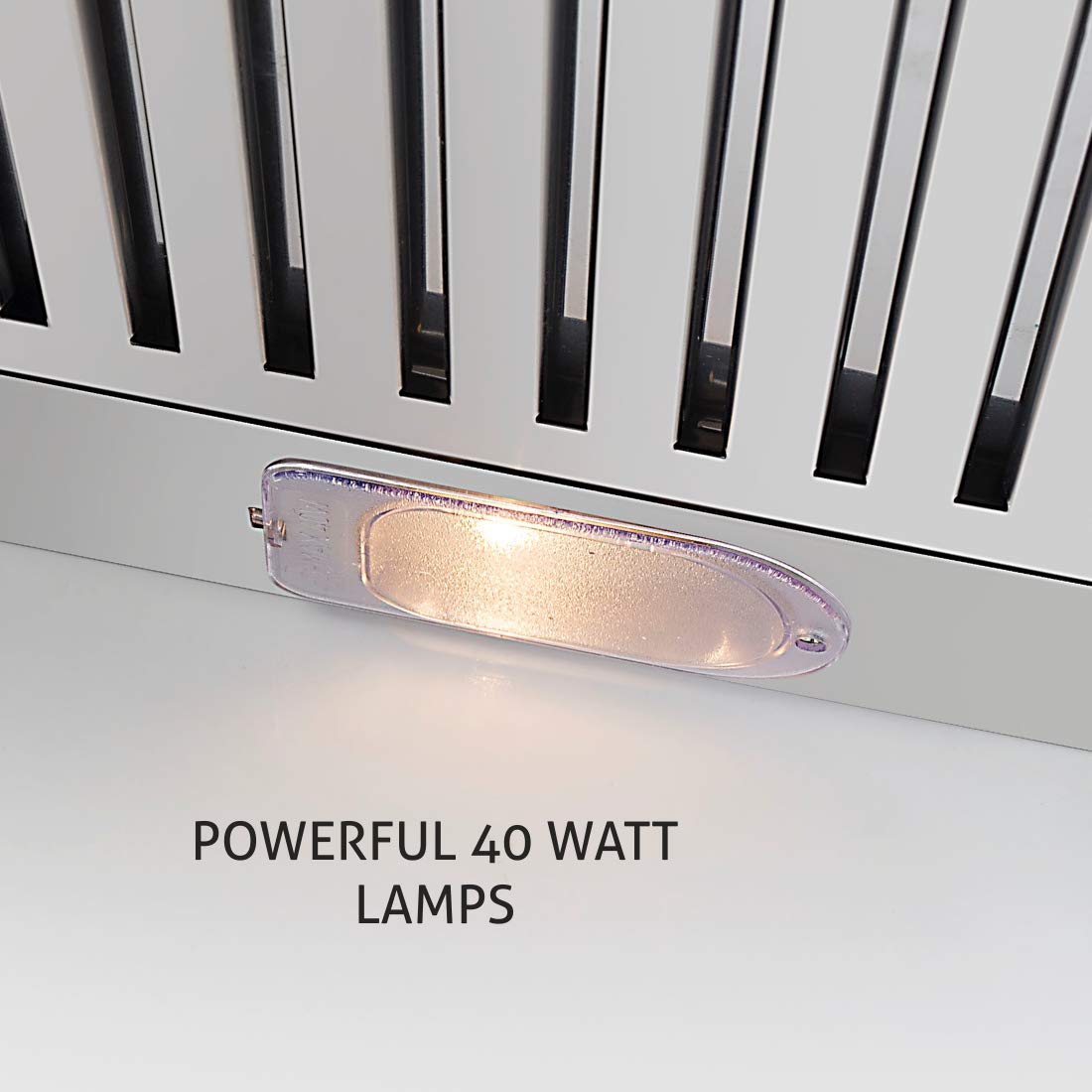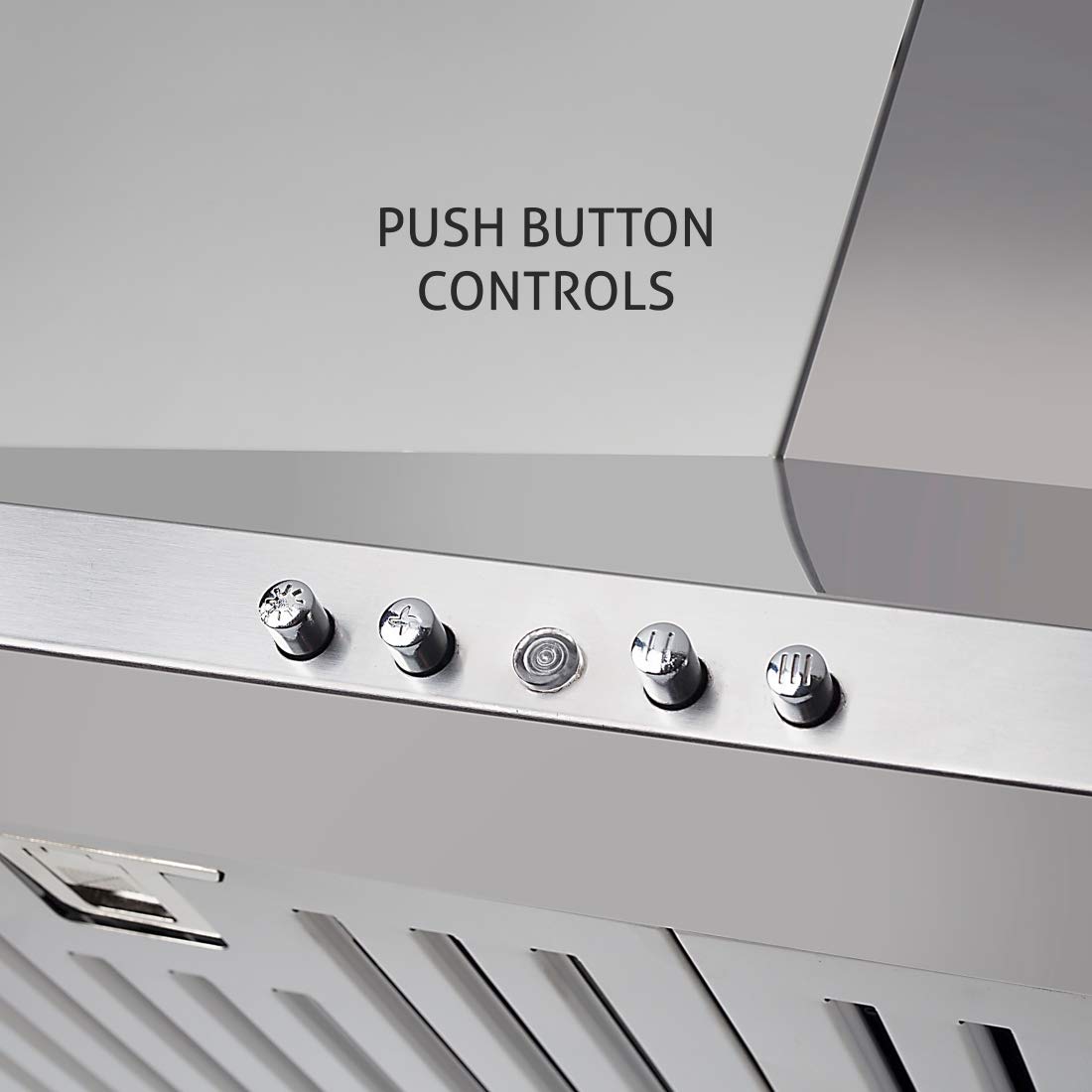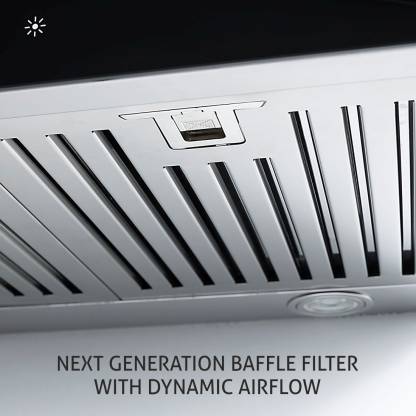 Glen Cooker Hood 6075 SS 60cm 750M BF LTW
Type: Pyramid Shaped, Wall Mounted| Colour: Silver

Size: 60cm (2-4 burner stove for wall mounted chimneys)

Suction Capacity: 750 m3/hr (For kitchen size 100-150 sqft & medium frying/grilling)

Filter: Baffle Filters| Control Type: Push button control | Max noise(dB): 58

Warranty: 1 year on product and 7 years on motor

Glen 60cm 750 m3/hr Chimney (6075 SS BF, 2 Baffle Filters, Steel/Grey)
For two decades Glen has been instrumental in reforming the Indian kitchen with imaginative new items and nice highlights. Upheld by a broad examination and universal, cutting edge producing plants in India.
Glen brings to the perceiving Indian lady items that are a perfect mix of style and execution.
GLEN Designer Hood Chimney 6075 SS. Great hood cast in matt steel. One of a kind advanced structure to stand apart nimbly and add a standout to your kitchen. Solid quality, specialized flawlessness and greatest dependability.
DESIGN
Down to earth plan components and premium materials join to give you a hood that says something with its presentation and its looks.
STAINLESS STEEL BAFFLE FILTER
The cutting edge bewilder channel with dynamic wind stream, works effectively, simple to clean and keeps going quite a while.
CONTROLS
Push button controls that let you select between three convenient speeds, and hob light. It has a power on indication light
POWERFUL LAMPS
40 watt amazing lights adequately enlighten the hob territory simple on the eye just as facilitating cooking assignments.
DYNAMIC AIRFLOW
The advanced design ensures that it does not reduce the airflow and accumulates the oily deposits without choking the filter.
FRP HOUSING
Housing and Fan are made of Flame Retardant Plastic for utmost safety and low noised smooth movement.
SUCTION
Powerful suction of 750 m3/h to whisk away all the traces of fumes or grime in seconds.
DISCERNING SAFETY
All wires utilized are of Flame Retardant Plastic and 100% copper for most extreme wellbeing and long life.